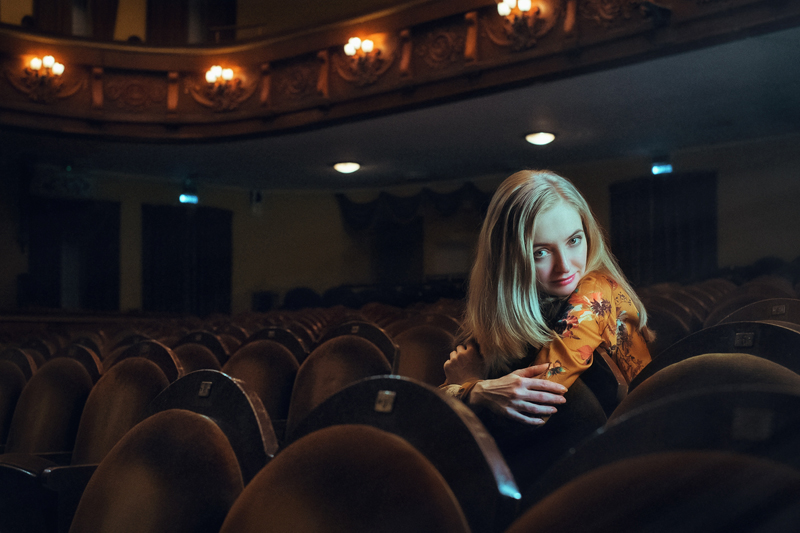 "Life Itself" is a celebration of the life and work of film critic Roger Ebert. Ebert fought a very public battle with cancer. He lost his lower jaw and with it the ability to eat, drink or speak. He continued to write, however, posting his final blog the day before he died.

Documentary filmmaker Steve James started filming in 2013, in the final months of Ebert's life. In addition to cancer, Ebert suffered several hip fractures. The film begins with Ebert in the hospital recovering from one of these fractures.

Looking at Roger Ebert in these scenes is unsettling, at first. Below his upper jaw is simply a flap of skin that used to cover his chin and jawbone. The viewer can see through his mouth to his bandaged throat. Ebert felt it was important, however, not to hide his illness. One gradually gets accustomed to his appearance.

Ebert knew from an early age that he wanted to work at a newspaper. He was the editor of his college paper. That experience led to a job at the Chicago Sun-Times. Ebert wrote about a variety of subjects until the death of the paper's film critic. Wisely, the Sun-Times asked Ebert to take over the position. In 1975, he became the first film critic to win a Pulitzer Prize.

Roger Ebert became a national celebrity when he and rival critic Gene Siskel appeared in their own television show. "Sneak Previews" was a hit on PBS. Siskel and Ebert eventually moved to commercial television. They were also frequent guests on late night television, appearing with Johnny Carson and David Letterman.

Ebert and Siskel had a very combative relationship. Ebert was an only child and had trouble sharing the spotlight. Siskel was highly competitive. Eventually, they seem to have developed a grudging respect for each other. Gene Siskel's two daughters were the flower girls at Ebert's marriage to his wife Chaz. Ebert was a pallbearer at Siskel's funeral. In the film, one of Ebert's friends rather colorfully says they were "Siamese twins joined at the rear end."

Ebert was an alcoholic who quit drinking in 1979. In the film, his wife reveals that she and Roger met at an AA meeting. Chaz, who is African-American, also talks about being part of an inter-racial relationship. She appears to be a very strong and steady individual. According to Gene Siskel's widow Marlene, she made Roger a better man.

Roger Ebert felt that movies had the ability to make better human beings. He once said that "the movies are like a machine that generates empathy." He thought that narrative film allowed people to feel compassion for characters they would otherwise never meet. "Life Itself" creates a portrait of its subject that is both empathetic and inspiring.

This film was originally released in 2014. I watched "Life Itself" at my own expense. Review posted on 3/27/2015.



Related Articles
Editor's Picks Articles
Top Ten Articles
Previous Features
Site Map





Content copyright © 2021 by Angela K. Peterson. All rights reserved.
This content was written by Angela K. Peterson. If you wish to use this content in any manner, you need written permission. Contact Angela K. Peterson for details.