Don's Coaching Rule No. 2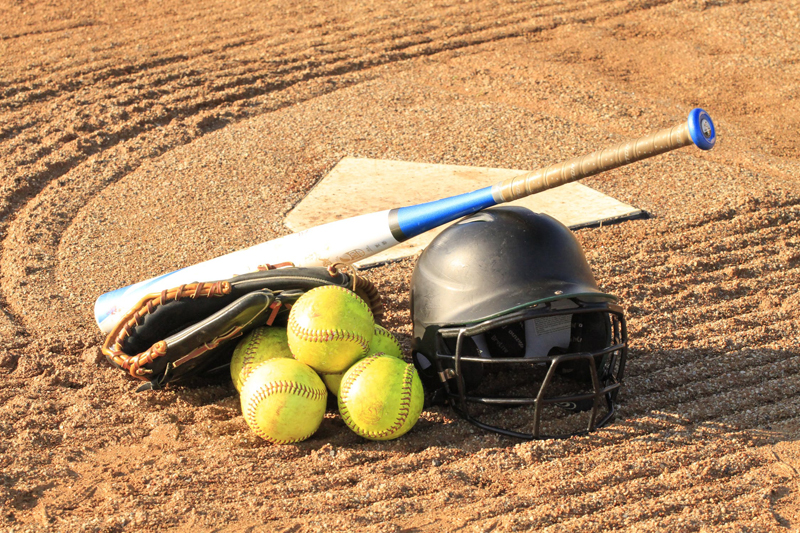 A few seasons ago, tired of mediocre finishes by my 10U rec teams, I decided to examine everything I did as a coach to see if I could do it better. Though we do not emphasize winning on my teams (we use metrics other than wins and losses to measure our game and season performance), I would be lying if I said, "I don't care about winning." Truth is, I am ultra-competitive and hate Hate HATE losing, and I was sick of not doing as well as I felt we could have done season in and season out.
I looked at everything I did on the softball field. Practice organization (or lack thereof), hitting technique, throwing technique, defensive drills, pre-game warm-ups, game tactics and management, batting order, player rotation – you name it, I studied it. The first thing that became quickly obvious to me is that I did not know why I did a lot of what I did, other than it was what other coaches did. When I asked around, most of my peers either had not given much thought to why they did what they did, or looked at me like I was crazy because "Everyone knows why we (insert specific topic here)."
I was conducting this self-examination as I was starting my first All-Star manager job coupled with my first 12U team. Even though I had my doubts about the effectiveness of our coaching techniques, I did not change much in our approach at first. I had three experienced assistant coaches helping me, all of whom were following what I will call the "same-ol' same ol'" approach. We had three weeks to prepare for our first tournament. It sure did not look like it. We lost our two pool games 23-0 and 12-2. I do not remember the score of our bracket game, but we lost and it was not close to being a close game.
As a result, we started tinkering with our practices. The "eureka" moment for me was working with my girls and their hitting. I had some big, strong girls on our team, but we only hit one ball out of the infield the entire first tournament. Something with our batting technique ("Squish the bug", "Hands inside the ball", etc) was not working, so I started teaching the girls how to hit as my dad taught me. Low and behold, our girls starting hitting the ball hard!! The next tournament (our home tournament), we won our first game, and played the eventual tournament champs tougher than anyone else, losing in a 2-1 heart breaker. We were on our way…we may not have had the horses to win, but we were figuring out how to give our ponies a fighting chance.
In retrospect, I had never heard of "Squishing the bug" in all my years of playing baseball. However, it was the standard batting technique taught in our league, so I fell in line like everyone else because I figured "they" knew best for Softball. Once I concluded that this particular bit of "conventional wisdom" was not working and there was a better way, I started questioning every bit of Softball conventional wisdom out there. Initially, there was resistance from my assistant coaches (one of them quit) and the parents because we were not doing things "normally". However, once we started winning with this team that nobody thought would win anything, parents started giving us the benefit of the doubt which in turn led to our players buying into what we were doing even more, leading to even more success.
Now, four seasons later, I have had even more success than that initial season of change. Where I was once considered unconventional (at best) or crazy (or worse), coaches now copy what they can of my approach and practices because they see that it works (and because I beat them more often than not). I do not even mind – imitation is the highest form of flattery! I continue to try new things and continue to throw out the old ways if a new way works better. If I did not, the coaches that copy me may pass me by!
Therefore, rule #2 is
Question everything. Keep what makes sense, throw out the rest. Develop drills and techniques yourself if you have to. Conventional Wisdom is often wrong.
Don's Coaching Rules:
1) Set high expectations. Chances are, your team is more than able to reach them.
2) Question everything. Keep what makes sense, throw out the rest. Develop drills and techniques yourself if you have to. Conventional Wisdom is often wrong.
BellaOnline Softball Subject List:
Coach´s Box
,
Health & Medical
,
History of Softball
,
International Softball
,
Organizations
,
Parents
,
Professional Softball
,
Reviews
,
Rules & Regulations
,
Scorekeeping
,
Stats & Analysis
,
Travel Ball
This site needs an editor - click to learn more!

You Should Also Read:
Don's Coaching Rule No. 1
Don's Coaching Rule No. 3
Don's Coaching Rule No. 4




Related Articles
Editor's Picks Articles
Top Ten Articles
Previous Features
Site Map





Content copyright © 2019 by Don McKay. All rights reserved.
This content was written by Don McKay. If you wish to use this content in any manner, you need written permission. Contact BellaOnline Administration for details.