Don's Coaching Rule No. 3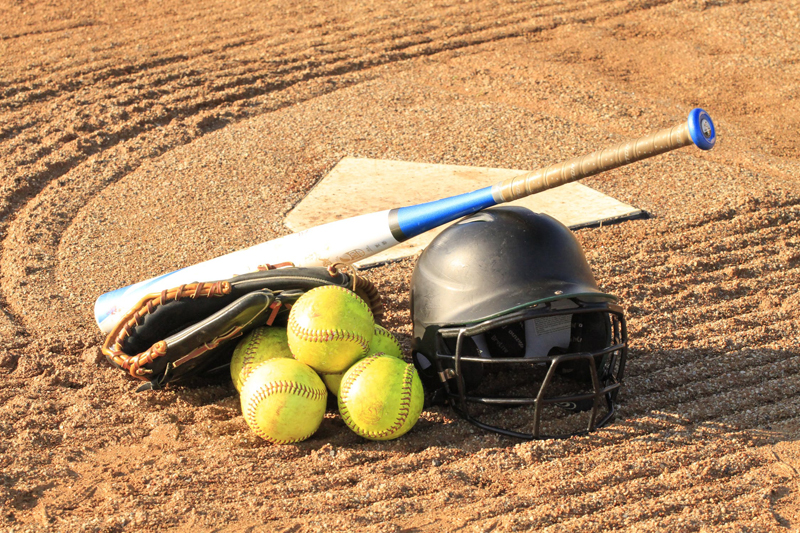 I have talked a lot about some of my successes in the past couple of articles, but one of the great lessons I have learned came from my last All-Star managing experience, which was…uh…not a success. Sometimes "what not to do" is just as important as "what to do". This was definitely one of those cases.
This summer, I was coach of our 12U "Silver" All-Star team. This was a second All-Star team made of the bits and pieces left over after the 12U "Gold" team was picked. Most years, our league just is not big enough to field two competitive All-Star teams from the same age group, but last year was an exception. While talented overall, there were certain big pieces missing (like, for example, a viable shortstop or third baseman). As a result, we were not quite as successful as I hoped, though ultimately the season was a success. The girls got a lot of experience and practice that they would not have gotten ordinarily, and I learned a thing or two about managing along the way.
The biggest thing I learned, though, was not a new drill, a better way to tactically manage the game, or the like. It applied between my ears, not on the field.
There is a pair of coaches in our small league that I admire. They coach together, and their 10U teams always played well, and as All-Stars, their teams always made it to States (the ultimate goal of our All-Star teams). As someone who is always tweaking and trying new things with my coaching, I took a hard look at the voodoo they do. What I noticed was that they are much harsher disciplinarians that I am. Make a bad throw – run a lap. Bobble a ball -- run a lap. Late for practice – run a lap.
I tend to be a coach that looks at mistakes as a learning experience and almost never invoke discipline if a mistake is made. I try to make practices as much fun for me as for my players. I am not a push-over, and I will not hesitate to pull a girl or the team aside if I am not happy with performance or attitude, but I felt that I was generally a lot softer on my 12U girls than these two coaches were with their 10U girls. To get my 12U "Silver" team to play well, I therefore decided, I would act the disciplinarian since it seemed to work.
Biggest…mistake…ever!! Not so much because it did not produce results (not nearly as much as I hoped it would, anyway), but because I was miserable doing it. This approach may work for some coaches, but it was a poor fit for me and my personality. Whereas I am normally a high-energy, fun-loving, joke-with-the-players kind of coach, I felt like I had instead become a grumpy tyrant. I was trying to coach like someone I was not, and as a result I was not having fun. Normally, if I am on the field, I am as happy as I can be. For that 12U "Silver" team, though, I felt stressed before I even stepped onto the field because I was "acting" like a coach, not being a Coach Don.
If you are a coach who is a pessimist, an optimist, a grump, a cheerleader, are laid-back, intense, or whatever, then find drills and routines that fit your coaching personality. There is no one right "personality" that a coach should be, so do not try to change your coaching personality. Take it from me – you will be miserable if you do.
Therefore, rule #3 is
Don't change who you are. There is no one "winning" coach personality, so find a way to practice and to win that suits your personality.
Don's Coaching Rules:
1) Set high expectations. Chances are, your team is more than able to reach them.
2) Question everything. Keep what makes sense, throw out the rest. Develop drills and techniques yourself if you have to. Conventional Wisdom is often wrong.
3) Don't change who you are. There is no one "winning" coach personality, so find a way to practice and to win that suits your personality.
BellaOnline Softball Subject List:
Coach´s Box
,
Health & Medical
,
History of Softball
,
International Softball
,
Organizations
,
Parents
,
Professional Softball
,
Reviews
,
Rules & Regulations
,
Scorekeeping
,
Stats & Analysis
,
Travel Ball
This site needs an editor - click to learn more!

You Should Also Read:
Don's Coaching Rule No. 1
Don's Coaching Rule No. 2
Don's Coaching Rule No. 4




Related Articles
Editor's Picks Articles
Top Ten Articles
Previous Features
Site Map





Content copyright © 2019 by Don McKay. All rights reserved.
This content was written by Don McKay. If you wish to use this content in any manner, you need written permission. Contact BellaOnline Administration for details.