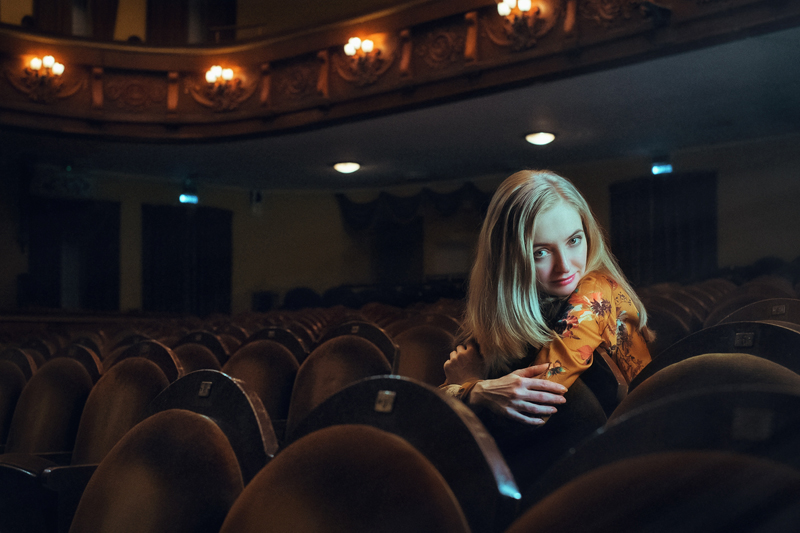 Countries with small populations have different strategies for contending with the dominance of the American film industry. Australia offers its filmmakers government financing, while France has a quota system that guarantees its theaters will screen French product. In 1995, a group of Danish directors published a set of rules that contradicted Hollywood norms. Known as the Dogme 95 Manifesto, it is a blueprint for low-budget filmmaking that values story and character while rejecting special effects.

"Open Hearts", directed by Susanne Bier and written by Anders Thomas Jensen, is a Dogme 95 film. It was filmed on location, using hand-held camera and naturalistic lighting. Music is used only if a character on-screen is actually listening to a CD or the radio. Bier cheats a little on the special effects ban by using thermal photography for the opening and the end credits, however. In accordance with Dogme 95's dictates, Bier is not credited as the director. Her name only appears as the source of the original idea for the film.

"Open Hearts" begins as a conventional love story. Cecilie (Sonja Richter) and Joachim (Nikolaj Lie Kass), a cook and a graduate student, are planning to be married. Fate intervenes, however, when Joachim is struck by a car and critically injured. Marie (Paprika Steen), the car's driver, is married to a surgeon (Mads Mikkelsen), Niels. Out of concern and remorse, Marie asks Niels to help Cecilie cope her grief. As Joachim learns he is paralyzed and begins to emotionally shut down, Cecilie and Niels are drawn closer than Marie could have imagined.

Dogme 95 films are an actor's dream, as character dominates the narrative. It is not surprising that five of the performers in "Open Hearts" were nominated for the Danish Bodil Awards in 2003, and three of them won (Paprika Steen, Mads Mikkelsen, and Nikolaj Lie Kass). The preponderance of dialogue in the script, and the limited setting, make the film feel somewhat static, however. One can imagine "Open Hearts" as a play without much effort. This is a shortcoming that Susanne Bier and Anders Thomas Jensen have corrected in their subsequent collaborations, including 2010's Oscar-winning film "In a Better World".

Susanne Bier has moved beyond the Dogme 95 School, but her films continue to explore the complicated nature of family and human relationships. "Open Hearts" is an early indicator of her skill as a director and illustrates her empathetic refusal to judge her characters' actions.

"Open Hearts" was originally released in 2002. The film is rated R for sexual content and language. The DVD version for the US, with English subtitles, is out of print. I was able to find a copy to view in a university library. Amazon.com occasionally has a DVD version available for North America with Spanish subtitles. Review posted on 4/9/2016.

You Should Also Read:
Love Is All You Need Film Review


Related Articles
Editor's Picks Articles
Top Ten Articles
Previous Features
Site Map





Content copyright © 2019 by Angela K. Peterson. All rights reserved.
This content was written by Angela K. Peterson. If you wish to use this content in any manner, you need written permission. Contact Angela K. Peterson for details.