Should You Parent Your Boys Differently?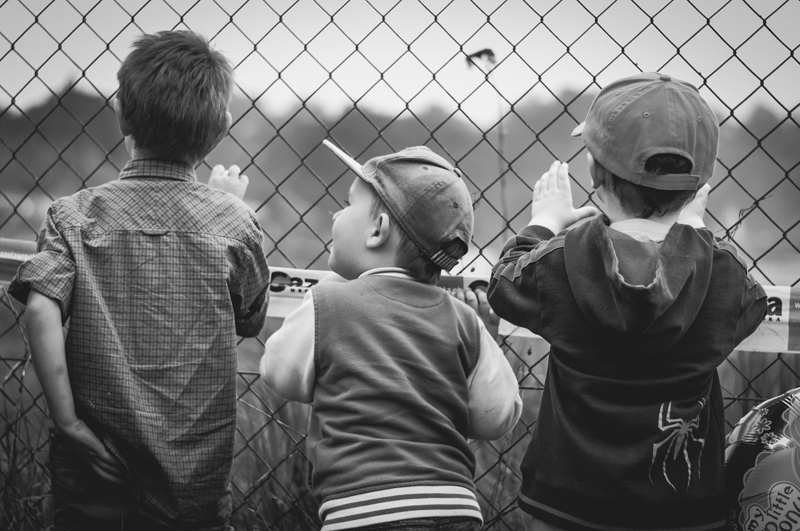 Sometimes many mothers wonder whether it is appropriate to parent their sons differently than their daughters. After all, wasn't the point of feminism to break down stereotypical patterns that had run their course? Aren't boys and girls the same? Can't girls do anything boys can do? Well, perhaps these questions are not the right ones to be asking. Certainly the last one can muddy the parenting waters quite a bit. The issue is not one of equality or of fundamental fairness: the issue is one of cold, hard reality!

I'm not here to tell you how raise your sons. As the mother of two boys and two girls, though, I am here to tell you that as many times as you give your toddler son a princess crown and wand set to play with, certain that you are doing right by your bra-burning mom or grandma, he will most likely turn the wand into some form of gun and break the crown for the sheer joy of it. Science will back me up on this point: boys and girls are hardwired from a very young age to prefer certain activities, behaviors, and toys. Your son loves movement, but did you really need me to tell you that? There is a reason that mothers of toddler boys (okay, make that mothers of any age boys) are perpetually exhausted. From the moment a little boy wakes up until at last he crashes into bed completely worn out, he is a whirlwind of motion. When I think of boys from about the ages of three to ten, I just can't help picturing Pigpen from the Peanuts. I'm not implying that all little boys are dirty; it's just that they move so quickly that they stir up a cloud of dust and chaos in their wakes!

You may notice that your son doesn't seem to talk as much as either your daughter or your friends' daughters. This difference is likely present whether your son is two or twelve. Girls tend to be more verbal than boys, and this difference asserts itself early on in life. It's not entirely accurate to say that girls are early talkers and boys are early walkers, but the aphorism may appear to hold true more often than not. The key to a successful verbal relationship with your son, then, may be to realize that he is not your daughter. You're probably not going to get a detailed explanation of everything that happened to him over the course of his day.

Many parental relationships have suffered for unrealistic expectations. Particularly when parenting sons, one key to a peaceful relationship is realizing that boys are different. This lesson can be such a hard one for moms since we know girls! We were girls! As I've said before, boys can seem like a different species. When your son does something you don't understand, displays an endless fascination for making machine gun sounds with his mouth, and truly seems to consider "yes" and "no" to be complete sentences, just continue to remind yourself that your son is not your daughter. He requires a different approach and different expectations. The sooner most moms can come to this very basic, but very challenging, understanding, the easier it becomes to recognize your son as the amazingly unique creature he is.



Related Articles
Editor's Picks Articles
Top Ten Articles
Previous Features
Site Map





Content copyright © 2022 by Laura Delgado, Ph.D.. All rights reserved.
This content was written by Laura Delgado, Ph.D.. If you wish to use this content in any manner, you need written permission. Contact Laura Delgado, Ph.D. for details.