Top 3 Quick Self-Care Tips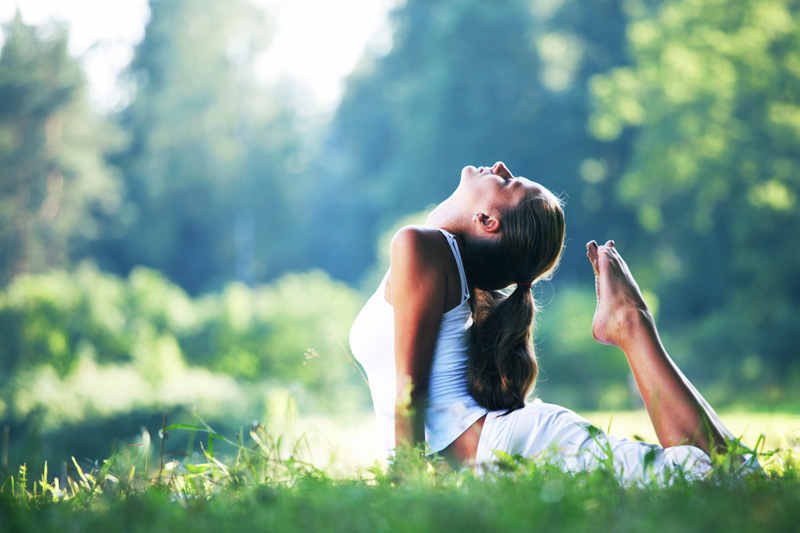 With our schedules being as hectic as they can be these days, it's sometimes difficult to take care of ourselves the way we want to. Luckily there are things we can do that wont take much time, but will still provide the care we hope for. In this article, I'll share three.
1.
Spaced Out Exercise
Exercise is something we all generally want to do more of. It can be hard though to find the time when there is so much going on in life. Trust me, I know the feeling! It's not necessarily always a lack of motivation, just a lack of space in the day! An easy way to start incorporating exercise in then is to work it into your schedule
in small increments
. Thirty minutes of exercising even just 3 days a week will make a difference in how you feel and inevitably in how you look. It doesn't matter either how you break up those thirty minutes. In other words, the time chunk isn't as important as the time. So you can work out 10 minutes in the morning, 10 minutes on your lunch break (a brisk walk can accomplish this), and 10 minutes in the evening (a cool down workout is great for the body and mind). Voila, you've got your thirty minutes in for the day.
2.
Facial Massage/Exercise
Women especially are, in general, concerned about keeping their skin refreshed, bright, healthy and as wrinkle free as possible. The traditional way to do this is making a weekly to monthly appointment at a local spa for regular beauty treatments. I know for myself that lately, I rarely have the time or the budget for such an "indulgence" and a lot of people share that with me. Well we don't have to throw up our hands to chance and expensive facial creams. A simple, quick, effective way to achieve and maintain beautiful skin is through learning the art of facial self-massage. In less than three minutes, you can work through a revitalizing massage sequence that tones and tightens the muscles of your face with ease. The massage techniques aren't painful and are extremely easy to learn.
The Yoga Facelift
(look for a review soon!) is a wonderful resource for facial exercises that will have nothing but positive effects on your skin. Here is a video by the author where she talks about the benefits of her technique:
The Yoga Facelift Video
. Another added benefit is that these facial sequences relieve stress as well, so they are great to do during a tense workday for instance.
3.
EFT – Instant Healing
Sometimes we need quick relief from a pain, a feeling, a thought, etc. and there is no immediate way to address it. Emotional Freedom Technique – EFT – is perfect for occasions like this. EFT works on an energetic level to remove blockages within your energy field that are keeping you in the unpleasant experience. There is a ton of excellent information available at the official EFT sight
EFT Home
and many other reputable sources reachable through that site's links. I've also written another article that mentions EFT and some of its other benefits:
Clearing Obstacles
.
These ideas are easy to add to your life and only take a minimal amount of effort upfront to get things going. Go ahead, try them out!
You Should Also Read:
Does the Yoga Facelfit Work?
Wellness While in School


Related Articles
Editor's Picks Articles
Top Ten Articles
Previous Features
Site Map



Follow @etniqminerals
Tweet



Content copyright © 2022 by Leah R. Patterson. All rights reserved.
This content was written by Leah R. Patterson. If you wish to use this content in any manner, you need written permission. Contact Leah R. Patterson for details.