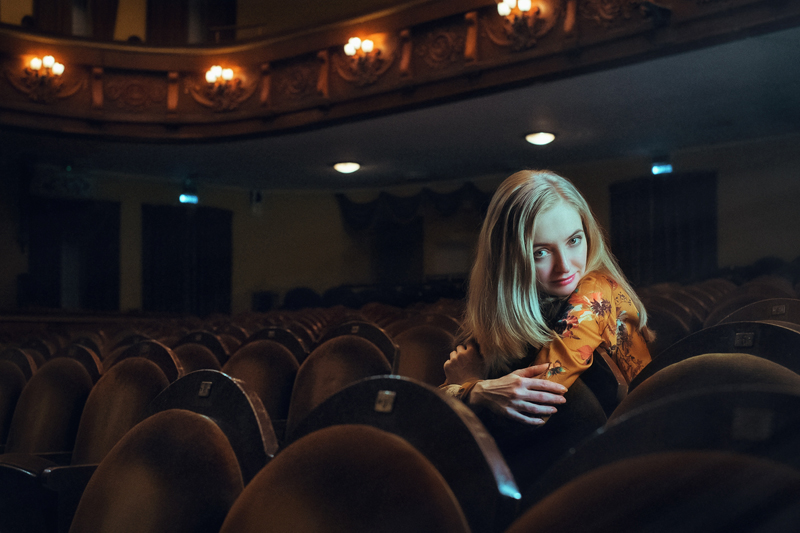 "We all have what it takes to find love, to make connections with other human beings."

Director Pauline Chan made this statement when discussing her film "33 Postcards". The plot focuses on an orphaned girl's search for identity. The film also explores the meaning of family and the possibility of redemption.

The film's opening scene shows Mei Mei (pronounced "May May") abandoned at an orphanage in China. She is never adopted and grows up without even knowing her real name. Mei Mei simply means "little sister". She receives an education through the financial support of an Australian sponsor. Her sponsor, Dean Randall, sends her postcards describing his life. He paints an idyllic portrait of his home and family. Mei Mei fantasizes about being part of this family and imagines Dean to be her father. Her dream seems within reach when the orphanage announces a trip to Sydney to participate in a choral festival. On arrival in Australia, Mei Mei breaks away from the group and locates her sponsor.Mei Mei is bewildered when she discovers Dean Randall is in prison. The tension in the film builds as Mei Mei becomes unwittingly drawn into a criminal enterprise. Dean must eventually choose between protecting his own life or Mei Mei's life.

Guy Pearce, star of "L.A. Confidential", plays Dean Randall in the film. He was director Pauline Chan's first choice for the role and he does not disappoint. He embodies the torment of a character that makes a bad decision and must live with it for the rest of his life. Zhu Lin plays Mei Mei with an appealing mixture of vulnerability and hope.

Pauline Chan co-wrote the screenplay with Martin Edmond and Philip Dalkin. The film maintains a consistent tone until the final scene. The abrupt switch from the gritty realism that characterizes the rest of the film is somewhat jarring. Chan has resided in Australia since 1980 but previously lived in Vietnam, Hong Kong and the US. "33 Postcards" is a joint Chinese/Australian production. Australia and China plan to work together on future film projects. If "33 Postcards" is any indication, the results will be worth watching.

"33 Postcards" was produced in 2011 and released in the US in 2013. Most of the film is in English with some Chinese language scenes subtitled. I watched the film at my own expense. Review posted on 4/3/2015.



Related Articles
Editor's Picks Articles
Top Ten Articles
Previous Features
Site Map





Content copyright © 2019 by Angela K. Peterson. All rights reserved.
This content was written by Angela K. Peterson. If you wish to use this content in any manner, you need written permission. Contact Angela K. Peterson for details.