Shun Li and the Poet Film Review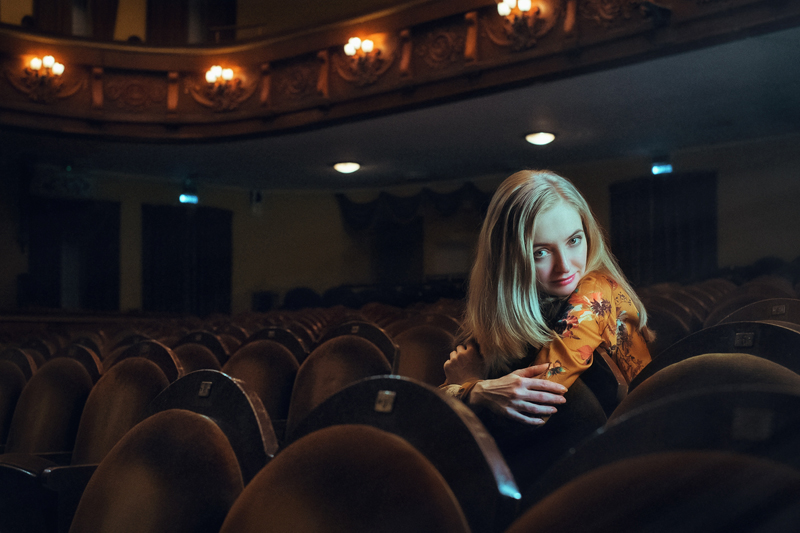 "Can a square be made a circle? Can different roads come together?

The ancient poetry of Qu Yuan is used in the film "Shun Li and the Poet" to examine a very modern phenomenon; the plight of a Chinese immigrant in northern Italy. Filmmaker Andre Segre tells the story of one woman, Shun Li, and the fisherman, Bepi, who befriends her. Certain members of the Chinese and Italian communities feel threatened by this intercultural relationship. They attempt to destroy it. Segre explores both the tragic and hopeful consequences of Shun Li's journey.

Segre began his career directing documentaries. His fondness for realism is evident in the film's opening shots. We see Shun Li sewing clothes in a factory in Rome. Segre uses a hand-held camera here and throughout the film. He often places the camera behind the character's head. This subjective point of view leads to an identification of the audience with Shun Li.

Shun Li is transferred to the fishing village of Chioggia, near Venice, to work in a waterfront café. A small group of fishermen meet regularly at the café, including the widowed Bepi. His friends have given him the nickname "The Poet" because of his improvised rhymes. Bepi and Shun Li talk. They discover their mutual love of poetry. Shun Li often places red candle-lit lanterns in water, even a bathtub, to honor and protect the soul of Qu Yuan. One afternoon, rain causes the café to flood. Customers are sitting in six inches of water. Bepi surprises Shun Li with a beautiful gesture. He lights a red candle and sets it afloat, demonstrating his affection and respect for her.

None of this goes unnoticed for long. Shun Li's boss, to whom she is indebted for her passage to Italy, tells her to end the relationship. If not, she will have to repay her debt from scratch. This is frightening to Shun Li. She is also working to pay for the passage of her young son, who lives in China. Bepi is pressured by friends who fear the economic power of the Chinese. A violent confrontation, which seems inevitable, seals their fate.

Writer/director Segre handles this material in a non-judgmental and quiet manner. He has a Ph.D. in Sociology. He focuses on how the individual copes when labeled an outsider by a dominant group. Bepi is himself an immigrant, having arrived in Italy from the former Yugoslavia 30 years earlier. Bepi is accepted into society, as long as he obeys the unwritten rules. When he deviates from the code by falling in love with Shun Li, he also becomes marginalized.

Shun Li is played by Zhao Tau. She won Italy's version of the Academy Award for her role in this film. She is a former dancer and moves with gentle grace . Bepi is played by Rade Serbedzija. If Segre did not write the character of Bepi with Serbedzija in mind, he was extremely lucky to find such an actor. Serbedzija was born in Croatia, is fluent in Italian and is himself a published poet.

The actors are flawless and the photography is beautiful in this film. The poetry of Qu Yuan and the visual poetry of Segre's camera are skillfully intertwined in this story of individual resiliency.

In Italian and Chinese with English subtitles. Original title "Io Sono Li". Original Release Date 2011. Review posted on 3/3/2015.



Related Articles
Editor's Picks Articles
Top Ten Articles
Previous Features
Site Map





Content copyright © 2019 by Angela K. Peterson. All rights reserved.
This content was written by Angela K. Peterson. If you wish to use this content in any manner, you need written permission. Contact Angela K. Peterson for details.