Report from ASA 14U Cal State Championships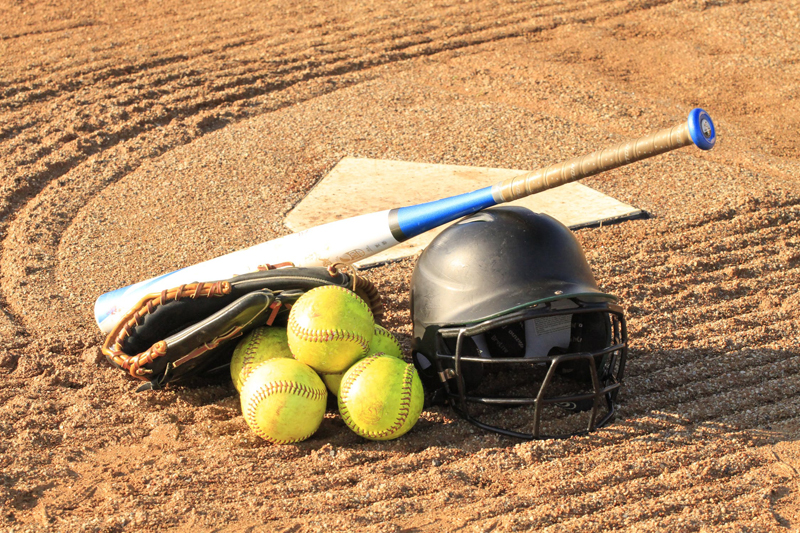 I recently spent the weekend at the 14U California Travel Ball State Championship Tournament and if you are a fan of Fast Pitch Softball, I urge you to make the pilgrimage sometime. It was definitely an eye-opening experience for this Rec League Softball coach. I'd seen a few local travel ball games and some High School games in the past, but they were nothing like the games I saw at States. California has, arguably, the deepest pool of the best players in the country, and to see the elite teams bump heads all weekend long was a sight to behold. As this was my first experience, I don't much hard data or stats to share (tune in next year!), but the following are my impressions from the dozen or so games that I saw.
Pitchers were good, real good, but not dominant. I believe this was primarily because all the elite teams play small ball exquisitely. Almost every team had at least two, and one team had four, slappers in their lineup (though the exception was the eventual State Champs: SoCal Madness 95). These slappers were adept at hitting to both sides of the infield, drag and push bunting, and running like the wind. Most could hit normally as well, and some were very good at punching the ball to the outfield on the run. Additionally, most right-handed batters could bunt and drag bunt very well. I've always believed that even against the most dominant pitcher, if you can play small ball well you have a chance, and this weekend verified that belief. It made each pitch a cliff-hanger!
I watched most games from right behind the plate, and there was no team that I noticed that had the catchers call the game. I was somewhat disappointed with this, as I think a 15 year-old catcher is certainly capable of calling her own game if taught correctly. And it is not as if the coaches were calling brilliant games from the bench – in one game against SoCal Madness 95, the opponent (I believe it was Mizuno Pride-Dawsey) threw on the outside corner exclusively. Fastball, curve ball, change up – all on the outside corner. I counted a total of 6 pitches the whole game where their catcher set up on the inside corner. So what does a great hitting team like Madness do? They adjust, and they ended up just driving the ball to the opposite field. In fact, one big difference between SoCal Madness 95 and the other elite teams was that Madness was not afraid to throw to the inside part of the plate.
As I said at the beginning, I was there as a dad and fan first and foremost, so I don't have much data to share. From the videos I took, most of the pitchers were throwing in the mid-fifties (average speed of ball flight, not radar gun measurements out of the pitcher's hand), though the pitcher for Madness got up to 60 mph a couple of times. I only recorded catcher throw downs during the championship game; Madness' catcher threw down in about 2.0 seconds, and Firecrackers' (State Runners-up) catcher actually averaged about 1.8 seconds, as she threw from her knees (wow!).
One interesting bit of data I did get was when I happened to capture video of a line drive right back at the pitcher in the first inning of the championship game. Firecracker's pitcher threw a 56 mph pitch (fastball?) and the Madness hitter hit a hard line drive right at her at about 68 mph, which the pitcher caught pretty easily. The ball took four tenths of a second from contact to the pitcher's glove, which isn't very long. However, I noticed that all the pitchers of which I took video automatically raised their glove when the batter started swinging, whereas they did not raise the glove on pitches that the batters took. It appears, then, that pitchers automatically get into a defensive position when a batter swings, and are in a better defensive position to field the ball that I, at least, thought.
BellaOnline Softball Subject List:
Coach´s Box
,
Health & Medical
,
History of Softball
,
International Softball
,
Organizations
,
Parents
,
Professional Softball
,
Reviews
,
Rules & Regulations
,
Scorekeeping
,
Stats & Analysis
,
Travel Ball
This site needs an editor - click to learn more!

You Should Also Read:
What makes a good Softball Team Great
Teaching a Catcher to Call Her Own Game




Related Articles
Editor's Picks Articles
Top Ten Articles
Previous Features
Site Map





Content copyright © 2022 by Don McKay. All rights reserved.
This content was written by Don McKay. If you wish to use this content in any manner, you need written permission. Contact BellaOnline Administration for details.