What is Neuromuscular Disease?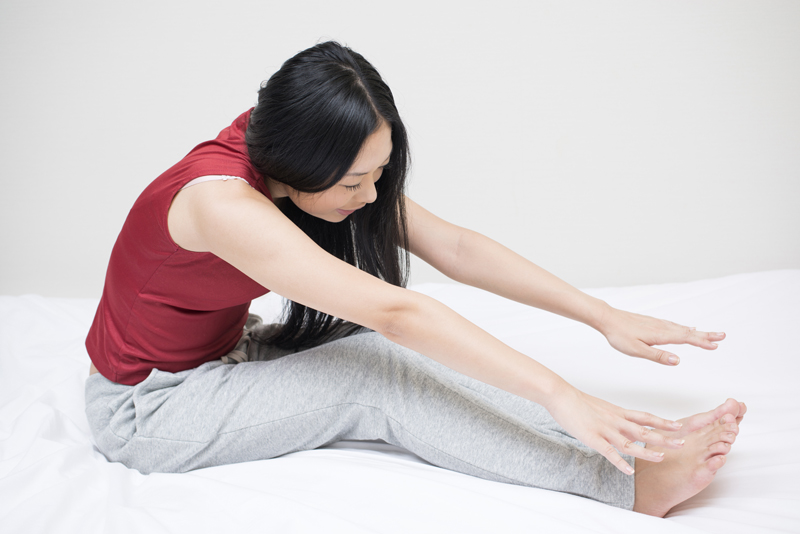 The term neuromuscular disease refers to a group of diseases rather than a single disease. The common element in neuromuscular disease is that each of these diseases affects the peripheral nervous system. This category covers a wide range of varying diseases, however, and these disease vary considerably in age of onset (infancy through adulthood), symptoms, and severity (from mild, to causing significant impairment, to fatal).

It is estimated that over one-million to one-and-a-half-million people in the U.S.A. are affected by neuromuscular disease. About forty-percent of individuals affected by neuromuscular disease are under eighteen years of age.

The peripheral nervous system consists of the nerves that run from the spinal cord out to the body, including the muscles of the arms and legs. These nerves communicate information from your brain throughout a person's body.

When neuromuscular disease affects the nerves in the peripheral nervous system, communication between the nervous system and muscles becomes impaired. This leads to muscle weakness and wasting. Some types of neuromuscular disease cause sensory impairment. Neuromuscular disease may have an effect through directly affecting the muscles, the junction between nerves and muscles, the peripheral nerves in the extremities, or the motor and sensory nerves coming from the spinal cord.

Diseases that act in the central nervous system, rather than the peripheral nervous system are not classified as neuromuscular disease. For example, although multiple sclerosis (MS) can affect one's ability to use voluntary muscles, this disease directly affects the central nervous system (rather than the peripheral nervous system), and so MS is not considered to be a neuromuscular disease.

Various neuromuscular diseases cause different patterns of weakness and impairment. Symptoms may include a wide variety of problems, depending on disease type. Symptoms may include muscle twitching or cramps, muscle pain, joint problems, and/or difficulty with coordination or movement. Some types of neuromuscular disease affect body systems often considered involuntary, such as heart function, gastrointestinal function, or the ability to breathe. Another common symptom of neuromuscular disease is fatigue.

Severity of disease varies both within and across diseases. Some types of neuromuscular disease cause significant disability, and some types significantly shorten lifespan. Those with neuromuscular disease are considered to be at risk for serious respiratory complications from diseases such as influenza and pneumonia: Individuals with neuromuscular disease should consult with their physician to determine if vaccination is recommended.

Just as symptoms vary by disease, the causes of neuromuscular disease also vary. Some types are genetic diseases which either run in families or have been caused by genetic mutation. Immune system disorder causes other types. The course of neuromuscular disease also varies by type, but most often includes progressive deterioration.

Most types of neuromuscular disease have no cure yet, but research into better diagnosis, treatment, and cures is ongoing. Treatment focuses on managing and improving the symptoms, improving quality of life, maintaining or increasing mobility and functioning, and lengthening lifespan.

Currently, people with more than different neuromuscular diseases are eligible for services in the U.S. through the Muscular Dystrophy Association (MDA). Similar organizations serve those residing in other countries. The MDA categorizes neuromuscular diseases into the following categories: muscular dystrophies, motor neuron disease, metabolic diseases of the muscle, diseases of the peripheral nervous system, and myopathies.

The symptoms of neuromuscular disease overlap with other diseases, including other neuromuscular disease, neurological disease and other types of disease, making diagnosis difficult. Obtaining medical services through a clinic and physician experienced with neuromuscular disease can lead to
accurate diagnosis, allowing effective treatment to minimize disability and increase quality of life.

Resources:

Department of Neurology, University of Pittsburg, (2012). What is Neuromuscular Disease? Retrieved from https://www.neurology.upmc.edu/neuromuscular/patient_info/what.html on 11/22/13.

MedHelp (Cleveland Clinic) (1994-2013). Neuromuscular Disorders. Retrieved from https://www.medhelp.org/ccf/NERMUS.htm on 11/22/13.

Medline Plus (National Institutes of Health), (2013). Neuromuscular Disorders. Retrieved from https://www.nlm.nih.gov/medlineplus/neuromusculardisorders.html on 11/22/13.

Muscular Dystrophy Association website, (n.d.). Retrieved from https://www.mda.org on 11/22/13.

Muscular Dystrophy Association ( n.d.). Retrieved from https://mda.org/publications/teachers-guide/what-is-a-neuromuscular-disease on 11/22/13.

Neuromuscular Disease Center (Washington University), (2009). Neuromuscular Disease: Typical Patterns. Retrieved from https://neuromuscular.wustl.edu/lab/patterns2.htm on 11/22/13.



You Should Also Read:
Learn more about influenza and neuromuscular disease.
Find out about the resources available through the MDA.
Read about support groups for neuromuscular disease.


Related Articles
Editor's Picks Articles
Top Ten Articles
Previous Features
Site Map





Content copyright © 2022 by Jori Reijonen, Ph.D.. All rights reserved.
This content was written by Jori Reijonen, Ph.D.. If you wish to use this content in any manner, you need written permission. Contact Jori Reijonen, Ph.D. for details.