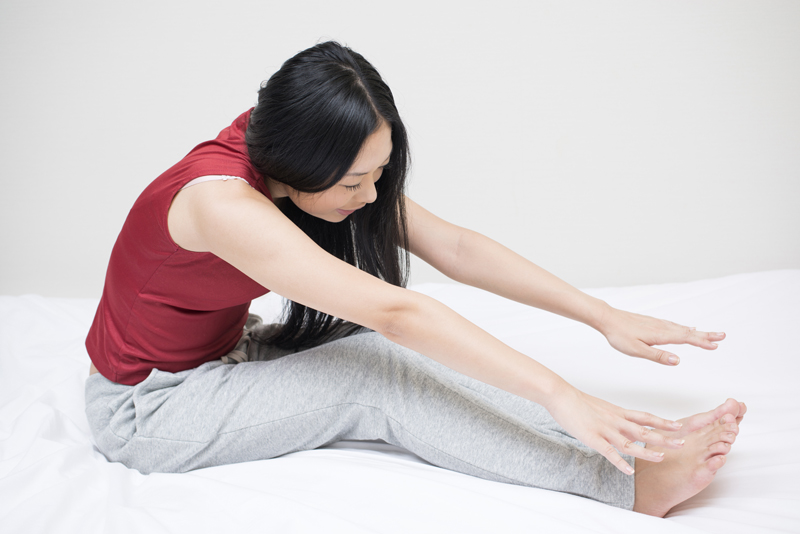 Roussy-Levy Syndrome affects the peripheral nervous system. Also known as hereditary areflexic dystasia, as a subtype of Charcot Marie Tooth Disease (CMT), Type 1B, and as hereditary sensory motor neuropathy 1 (HSMN1) Roussy-Levy Syndrome affects the myelin sheath in the nerves of the peripheral nervous system. As demyelinization affects the peripheral nerves, speed of nerve conduction slows down.

Individuals affected by this CMT variant inherit this disease as an autosomal dominant genetic trait. Genetic study of this disease has revealed a close relationship to CMT types 1A and 1B. Researchers have found that, at least in some individuals diagnosed with Roussy-Levy Syndrome, these individuals have a duplication of the PMP22 gene, as do individuals with CMT1A: Other research has found a mutations on the MPZ gene, also associated with CMT1B.

The symptoms of Roussy-Levy Syndrome are similar to other types of CMT, including muscle weakness and loss in the extremities, delay in onset of ability to walk, loss of coordination and balance, foot drop, abnormal curvature of the spine (kyphoscoliosis) and foot-bone deformities. Symptoms of this type of CMT are usually first observed during infancy or early childhood, and slowly progress until about age 30, at which point progression may stop in some individuals, or symptoms may continue to slowly progress. Distinctive characteristics of this variant of CMT include tremors (rhythmic shaking) in the hands and arms and unsteadiness of gait (gait ataxia).

Diagnostic procedures for Roussy-Levy Syndrome will be similar to that of other forms of CMT. Diagnosis will probably include a neurological exam, careful medical history including family history, nerve conduction and electromyography (EMG) tests, and genetic testing, and may include nerve biopsy. Currently, no cure exists for Roussy-Levy Syndrome.

Treatment for Roussy-Levy Syndrome addresses its symptoms and may include orthotics, physical therapy, occupational therapy, and medication. The Charcot Marie Tooth Association (CMTA) publishes a list of medications that people with Roussy-Levy Syndrome should usually avoid as these medications may increase symptoms.

One of the members of my support group originally brought this variant of CMT to my attention. She experiences tremor in both of her hands, and this affects her hand functioning considerably, although most of the literature regarding Roussy-Levy syndrome refer to this symptom as mild and non-troubling to most individuals.

Specific information regarding how to cope with hand tremors on a day-to-day basis is limited. Tips from the Mayo Clinic on coping with essential tremor of the hands include avoiding caffeine, limiting or eliminating alcohol, learning to relax, and lifestyle changes. The International Essential Tremor Foundation offers additional suggestions for essential tremor that individuals with Roussy-Levy may find useful. Suggested as a general therapeutic strategy for coping with CMT by Dr. Michael Shy, a leading expert and researcher on CMT, individuals may find consultation with an occupational therapist to be useful in finding ways to cope with tremor.

If you have developed coping strategies for coping with tremor, please join our forum discussion regarding this topic. Your experience in coping with tremor may be help others cope with this troubling symptom.

Resources:
CMTA, (2014). Medications List. https://www.cmtausa.org/index.php?option=com_content&view=article&id=68&Itemid=42 . Retrieved 1/16/15.
Genetics Home Reference, (2015). MPZ. https://ghr.nlm.nih.gov/gene/MPZ . Retrieved 1/16/15.
IETF, (n.d.). Coping with Essential Tremor. Retrieved from https://www.essentialtremor.org/coping/coping-tips-for-everyday-living/ on 1/16/15.
Madisons Foundation, (2004). Roussy-Levy Syndrome. https://www.madisonsfoundation.org/index.php?option=com_mpower&task=disease&diseaseID=524 g . Retrieved 1/16/15.
Mayo Clinic, (2013). Essential Tremor: Coping and Support. https://www.mayoclinic.com/health/essential-tremor/DS00367/DSECTION=coping-and-support . Retrieved 1/16/15.
National Organization for Rare Disorders (2008). Roussy Levy Syndrome. https://rarediseases.org/rare-disease-information/rare-diseases/byID/785/viewFullReport . Retrieved on 9/18/12.
Online Mendelian Inheritance in Man - Johns Hopkins University, (2012). Roussy-Levy Hereditary Areflexic Dystasia. Last update by Kniffin, C.L. Entry Number 180800. https://omim.org/entry/180800 . Retrieved 1/16/15.
Piante-Bordeneuve, V., et al., (1999). The Roussy-Levy family: from the original description to the gene. Annals of Neurology, Vol 46(5). Retrieved 1/16/15.
Shy, M., (2006). Therapeutic Strategies for the Inherited Neuropathies, Neuromolecular Medicine, Vol 8. Retrieved 1/16/15.




You Should Also Read:
Charcot Marie Tooth Disease
Stress Expectation and Change
Book Review of Peripheral Neuropathy


Related Articles
Editor's Picks Articles
Top Ten Articles
Previous Features
Site Map





Content copyright © 2023 by Jori Reijonen, Ph.D.. All rights reserved.
This content was written by Jori Reijonen, Ph.D.. If you wish to use this content in any manner, you need written permission. Contact Jori Reijonen, Ph.D. for details.