Make an Disaster Survival Kit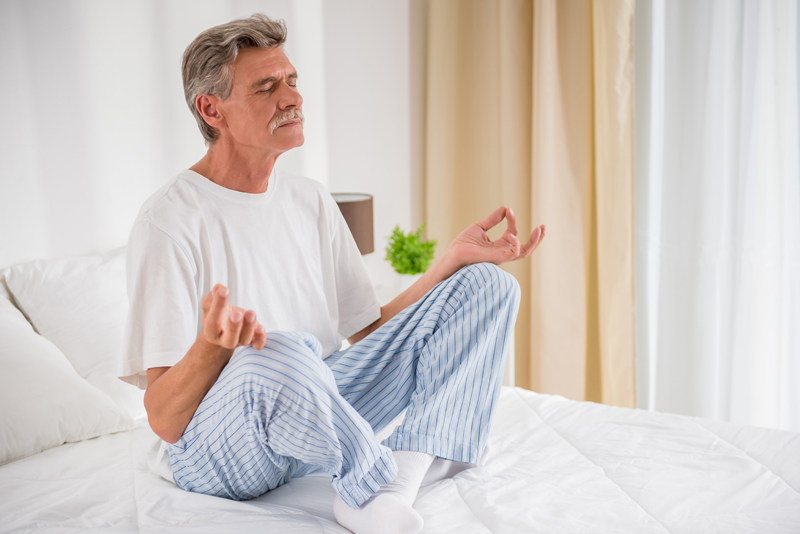 Natural disasters happen – that's a given. Being prepared for them will determine how well you make it through what can be the worst moments of your life. While you may never need the kit, having it available will give most people peace of mind and those few who find themselves in emergency situations clean food and water, a link to the 'outside world' and other essentials to make it through times of catastrophe.
According to most emergency preparedness experts, you should be able to sustain yourself for three days after a crisis to allow city, state and federal agencies to react. In many cases, help begins immediately, but it may be days before it gets to your area. An emergency kit and a 'go-bag' are recommended.

Emergency kits s should include:

Three gallons of water per person, per day
You can store tap water safely in clean soda or juice bottles. Store them in a dark, cool place and replace every six months. If you store back commercial water (bottled water), it is good for one year. Do not store water in milk cartons or other light-plastic containers with loose-fitting lids.

Plain household bleach and an eyedropper
If you run out of stored water you can treat tap water, even after a disaster. If facilities are available, boil water for 3-5 minutes. Allow to cool and pour back and forth from one clean container to another several times to re-oxygenate the water. If you do not have the ability to boil water, it may be purified with bleach. Use 8 drops of bleach to a gallon of clear water or 16 drops of bleach to a gallon of cloudy water. Stir the water for a couple of minutes and allow to sit for 30 minutes. It will have a slightly metallic taste and smell but is safe to consume. You may also consume the water from the reservoir tank (back tank) of the toilet. Do not use swimming pool or spa water to drink or for cooking. It can, however, be used to flush toilets or for cleaning.

Canned or packaged food for three days for each household member
Canned meat, vegetables and fruits, peanut butter and other items that have a good seal should not be damaged by the disaster unless the seal or container is broken. Before you open canned food, remove the label and clean around the rim. This prevents contamination to the food from outside sources.
Refrigerated food can only stay good for 4 hours after power is lost, so consume that food first, assuming it is within the 4 hour window and that nothing from the storm/disaster has gotten into the refrigerator.
Freezer food is only good for 24-48 hours of power loss. You cannot judge whether frozen food is good by smell or sight. It must remain in the freezer (except for thawing right before preparation).
Any unprotected dry goods must be disposed of to prevent food poisoning.

a manual can opener

plastic ware and paper goods. Because cleaning is likely to be problematic, throw-aways are best.


Duct tape

Plastic sheeting

toilet paper, soap, shampoo, hand sanitizer and other sanitary goods

one container of diaper wipes per person. (More for babies still wearing diapers.)

First-aid kit (This should include, but is not limited to sterile dressings , bandages, tape, scissors, tweezers, needle, rubbing alcohol, antiseptic, aspirin, Burn ointment, laxative, anti-diarrheal medication and other commonly used over-the-counter medications)

Three changes of clothing per person – one for cold weather, one for warm weather, one for wet weather.

a pair of walking shoes for each person, plus 2-3 pairs of socks each.

A spare pair of eyeglasses, if needed and a pair of sunglasses per person.

blankets or sleeping bags

a disposable camera (for insurance purposes)

Copies of important documents, such as insurance cards, Ids, birth certificates, etc.

Space blanket, available in a variety of sizes and prices.

Spare batteries for hearing aids

Air-activated hand warmers

An emergency radio. Hand-crank is recommended.

several glow sticks

a minimum of one flashlight, preferably one that does not require batteries. (If yours does use batteries, have spares available.)

Duct tape

tarp (cover broken windows)

Rope

heavy work gloves

Knife

Matches – do NOT use if you smell natural gas.

candles (large, slow burning candles are best.)

Common household tools

heavy plastic bags

Pet food and extra water for each pet

A list of phone numbers of family members, friends and other numbers you may need. Keeping numbers in your cell phone may not be useful in case of an emergency. Put all documents in a zipper plastic bag for safety.

Keep your emergency kit in a plastic, lidded trashcan with wheels to make it mobile. Check the kit at least every six months to replace food, water and medicine items that may be expired.

Make sure your kit is accessible. Things that you use on a daily basis (hearing aids, glasses, medications, etc) should be kept in a consistent place so that you can grab them in the middle of the night, should quick action be required.
Evacuation can be more difficult for seniors. Plan ahead with your family and/or friends where you will meet them and how you will leave word that you are safe. Ask a neighbour to check on you in case of emergency or, if you are the more able-bodied, offer to check on a neighbour.

Because we are not guaranteed to be near our emergency kit if the need arises, many people choose to keep a 'go-bag' in the trunk of their car. A smaller version of the emergency kit, the go-bag contains the most important of the above items.

You Should Also Read:
Saving a Wet Cell Phone


Related Articles
Editor's Picks Articles
Top Ten Articles
Previous Features
Site Map





Content copyright © 2021 by Debora Dyess. All rights reserved.
This content was written by Debora Dyess. If you wish to use this content in any manner, you need written permission. Contact Debora Dyess for details.