Easy Halloween Costumes for Boys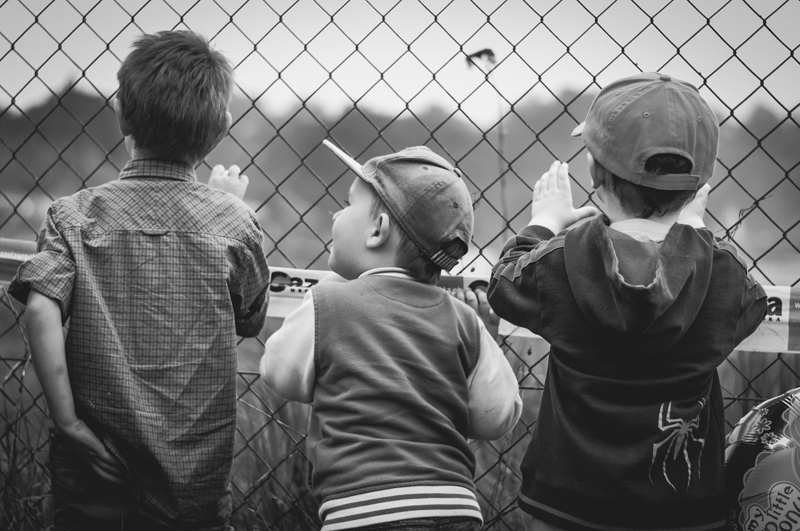 As hard as it is to believe, Halloween is just around the corner again! For some moms, Halloween is great fun: they decorate their houses and their yards, make themed desserts, and plan their children's costumes months in advance. Other moms dread Halloween because it just seems like so much work! Store bought costumes can be very expensive, if you even remember to shop for them while there is still a decent selection. If you have more than one or two children, forget store bought costumes altogether: the cost becomes completely prohibitive.

Fortunately, if you need last minute costume help for your sons' costumes, whether because you procrastinated or because you just don't have the cash this year, you have no reason to worry. Making a costume out of things already in your closet, or easy and inexpensive to acquire, is much easier than you may think!

Zombie: what boy, young or old, doesn't love dressing as a zombie on Halloween? This costume is as simple as finding a pair of boys' old pants, an old shirt, and some face paint and scissors. If you don't have any clothes of your son's that are ready to be sacrificed for the cause, try looking at a thrift shop. You can often find just what you need for a couple of dollars – still far cheaper than the cost of a costume! Simply cut the end of the pant legs with scissors until they are tattered. Do the same with the shirt. Tear holes in the upper parts of the pants, and rub dirt and grass on the whole ensemble. You want it to look as if your zombie has just risen from the grave! Streak dark face paint on his face to resemble mud, tousle his hair with gel, and your zombie is ready to trick or treat! If your older son prefers more gore, let his imagination be his only limit!

Dog/Cow: do you have a younger son, a baby perhaps? Those store bought pumpkin costumes are definitely adorable, but your son would make a sweet Dalmatian, and I bet you already have a white sleeper and white socks at home! Simply use a black fabric marker to draw doggy spots on your baby's sleeper, put on his socks, and chances are he'll sleep right through the party, never knowing he's not in his regular pajamas. You could also write "eat more chikn" on a piece of paper and affix it to his outfit. Bingo – your son is the Chik-Fil-A cow!

Detective: seven and eight year-old boys really seem to get bitten by the detective bug. Everyone knows that all a detective needs is a trench coat, a cool hat, a pipe, and a notebook! The odds are great that you have several of these items at home. Rest assured, what you don't have, you can almost certainly find at your local thrift shop. You can cut trench coats down to size easily with fabric scissors (it will be dark outside; it doesn't have to look perfect), and if you can find old fake glasses or a fake moustache, so much the better!

Bumblebee: another great baby costume is as close as a yellow t-shirt and black pants. Use black tape (easily found at the craft store) to stripe the yellow shirt, and your bumblebee is ready to go! An older boy variation on this costume (since bumblebees might be kind of babyish!) is the zebra. Black pants, black t-shirt and white tape (again, easily found at the craft store) will do the trick. A convict costume can be created the same way.

Cowboy: depending on where you live, you already have this costume in your closet; you just call it school clothes, rather than a costume! Jeans, boots, a western shirt, and a hat, and your cowboy is ready for Halloween! You can jazz up this basic costume by taking the head off of a broom and creating a horse head for your cowboy. Take a brown paper bag and stuff it with paper towels, other bags, or something to make it poufy. Draw a horse face on it, attach it to the broom handle, and your cowboy has his own horse!

Hopefully, you are getting some good ideas. Costumes don't have to cost a lot of money, and in many cases, they don't have to be planned more than a day in advance. Once you start looking around and thinking about basic wardrobe pieces, you'll find that the ideas will start flowing faster than you can write them down.

Put the fun back in Halloween for you and your children! Have a great time, and be safe out there!



Related Articles
Editor's Picks Articles
Top Ten Articles
Previous Features
Site Map





Content copyright © 2022 by Laura Delgado, Ph.D.. All rights reserved.
This content was written by Laura Delgado, Ph.D.. If you wish to use this content in any manner, you need written permission. Contact Laura Delgado, Ph.D. for details.