Halloween Magic - Do You Believe in Magic?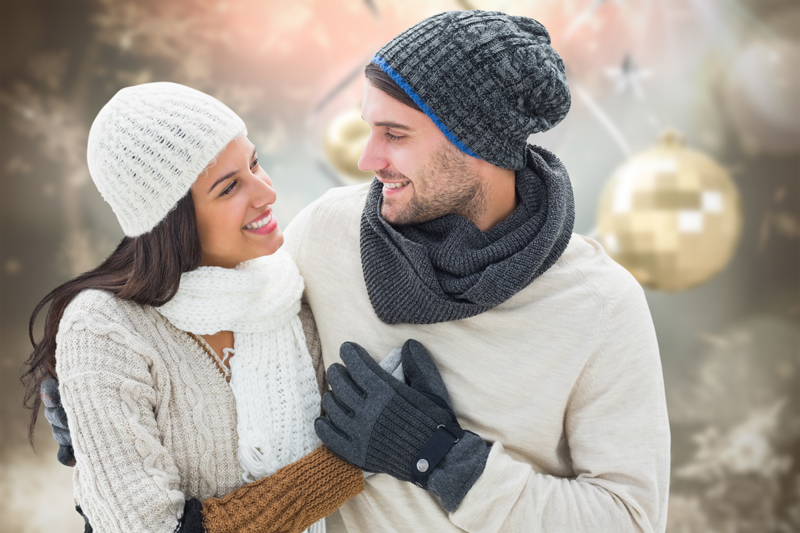 At Halloween we focus on magical and mystical, spooky and scary things. Well, relationships can be magical and can sometimes feel mystical and unfortunately are sometimes spooky and scary. Do you believe in magic? Is there magic in your relationship? Is it mystical; or is it spooky and scary?
Don't you wish you had a Magic Crystal Ball that you could look into when you had a question about your relationships, not just on holidays but everyday?
Holidays can have a way of bringing the good and the bad aspects of a relationship to center stage. Their arrival is usually accompanied by great expectations of fun and fairytale fantasy and romance. Unfortunately great expectations can sometimes also be accompanied by great stress and without a Magic Crystal Ball we have to try to figure out how to deal with holidays, relationships and the stress of life.
Most fairytales begin with that magical opening line – once upon a time… The natural inclination is to believe that the opening will be followed by magical and mystical events. As children we believed that only good things would occur in the land of fairytales but soon enough we found out that there were spooky and scary witches and dragons and trolls and wolves in fairytales. We sat on the edge of our seats wondering how Little Red Riding Hood or Snow White or Hansel and Gretel would ever survive the evil forces that stood in the way of the happy ending that was inferred and supposed to follow that opening line of once upon a time. But they did survive because they focused on the problem and they did what they had to do to solve it.
Relationships in some ways are no different than fairytales. When two people meet, the story is set into motion and it begins with your very own opening line of once upon a time. Like Halloween and fairytales sometimes relationships can have spooky and scary aspects to them; of course, the spooky and scary aspects of any relationship should never be violent or dangerous. Sometimes, in a relationship, disappointments, disillusionment and disagreements can be more than mildly annoying and they can, therefore, seem spooky and scary. Sadly, once upon a time happy beginnings don't always have happy endings, but sometimes they do. The ingenious fairytale characters who survived did so by focusing on the problems at hand, with ingenuity and logic. Often you can still find a happy ending to your fairytale by following their example.
So at Halloween I wish you a magic and mystical holiday and relationship, but if you are faced with spooky and scary events at Halloween or in your own everyday fairytale, just try a little fairytale magic and remember –
**"IT'S NOT HOCUS POCUS, YOU SIMPLY MUST FOCUS!"
Follow the Related Link below for Kate Woods on Facebook!
Of course, information presented on this site or found online in articles or forums should never be relied on in lieu of professional consultation for problem resolution.
**Excerpt from OSTRICH


Related Articles
Editor's Picks Articles
Top Ten Articles
Previous Features
Site Map





Content copyright © 2022 by Kate Woods. All rights reserved.
This content was written by Kate Woods. If you wish to use this content in any manner, you need written permission. Contact Kate Woods for details.