Becoming an Entrepreneur while Unemployed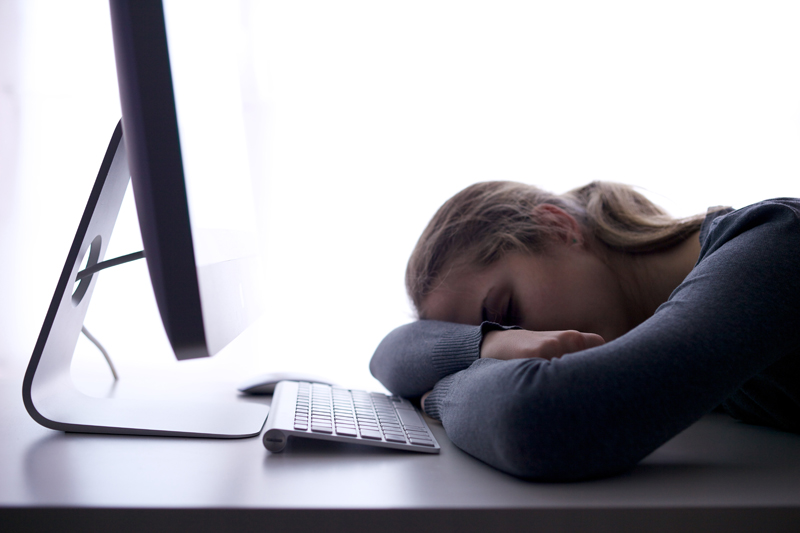 If you have ever said to yourself, "If I only knew then what I know now, I would have been a (insert your favorite dream job or business here)," then a period of unemployment may be a good opportunity for you become an entrepreneur. Perhaps you've been secretly longing to own your own business for a long time, but your job or family expectations may have kept you from doing it. You may have been in a position that just didn't make you happy. Perhaps it did not allow you to grow personally and professionally. You may have been under-utilized. If that is the case, seizing this chance to go into business for yourself may help you feel better about yourself and your situation.
Choosing the right business for you requires careful reflection on both your dreams and your realities. If you're not sure what type of business is best, consider your personal interests. It is also important to think about things you clearly do not want to do. Make a list of both.
Take a realistic inventory of your personal skills and talent. What are your strengths? What are your weaknesses? Remember that whatever you cannot do for your business will have to be done by someone else—and you will have to pay them for it.
Make lists of your ideal working conditions as well as the deal breakers. It is important for you to think about aspects such as what hours you are willing and able to work, how much and what type of physical demands are acceptable to you, what working conditions are compatible with your needs and wants, and what you are completely uninterested in doing.
Consult with a trusted financial adviser to determine the level of investment you can support. Have an exit plan in case the business is not successful. Colleagues and friends who have experience in various businesses can be valuable resources for information and moral support as you embark on this journey. Taking the first steps into entrepreneurship can be intimidating, but success is possible with careful planning and wise choices.
Here are some ideas to get you started thinking about just a few of the opportunities that many people consider while unemployed.
Start Your Own Franchise
Owning a franchise business is often an easier way to break into business for yourself. Typically franchise businesses have a higher success rate than brand new start-up operations. They allow you to start a recognized business with an established brand. Typically the products or service models are well researched and developed. The franchise operator can provide valuable guidance to you as you implement the business. While many franchises are expensive and may be out of reach for your budget, there also many opportunities that are available for under $50,000.00. Some can be had for as little as a $3,000.00 investment. One benefit of a franchise, however, is their incredible success rate at almost 85 percent as compared to a regular new business.
Purchase an Existing Non-Franchise Business
Existing small businesses that are not part of a chain are usually less expensive than franchise operations. However, unless the business has a proven track-record and a strong customer base, it may be difficult to obtain financing to buy it. However, you do have more flexibility in decision-making and how you will run the business. When considering purchasing an existing business, it is important to get as much information about it as possible. Get a full accounting of its financial history as well as its present situation. Find out why it is being sold. Research the location and the businesses in and around it. Ask around. What is its reputation? Are there any municipal projects pending that may affect the neighborhood it is in? How stable is the product or service? Will the demand likely continue or grow? Is the business trendy or more perennial?
Start Your Own Business
Starting your own business can be risky, but it offers a high level of flexibility in decision making. While that can be personally satisfying, it also places all of the burden of the business's success on your shoulders. It would be necessary to develop a full business plan and to take full charge of the start-up. Often this is done with little or no help and can be exhausting. Getting a new business up and running will take longer than franchise or existing business options. Further, without an established brand or customer base, there is a strong possibility it may fail. Depending on the size of the business, it may be necessary to pay for most operating expenses out of pocket. Establishing a profitable income may take years.
Establish a Consulting Services Business
One of the easiest and least expensive businesses to start is an independent consulting service. Many people enter the consulting business using skills they have already acquired through their professional experiences or even a marketable hobby. As a consultant, it is possible to establish a virtual office space and work remotely with local or worldwide clients. Some consultants work from their home offices or meet with clients at their own sites, which eliminates the need to establish an office space. Consultants set their own hours and may determine who they choose to work with. Flexibility is excellent. On the negative side, consultants may work long hours, compensation may not be steady or predictable, and benefits may be too expensive to maintain. If your consulting business relies on your work alone, you will have no backup in the event you need support due to illness or disability.
Becoming an entrepreneur is risky, but in today's job market, risk is everywhere. Many who own their own businesses report high levels of satisfaction despite shouldering all the responsibility for the business's success.
You Should Also Read:
Warning Signs of a Bad Workplace
Television on the Cheap
Why Layoffs Occur and What to Do


Related Articles
Editor's Picks Articles
Top Ten Articles
Previous Features
Site Map





Content copyright © 2022 by Corlia Logsdon. All rights reserved.
This content was written by Corlia Logsdon. If you wish to use this content in any manner, you need written permission. Contact Corlia Logsdon for details.