Create a Family Recipe Keepsake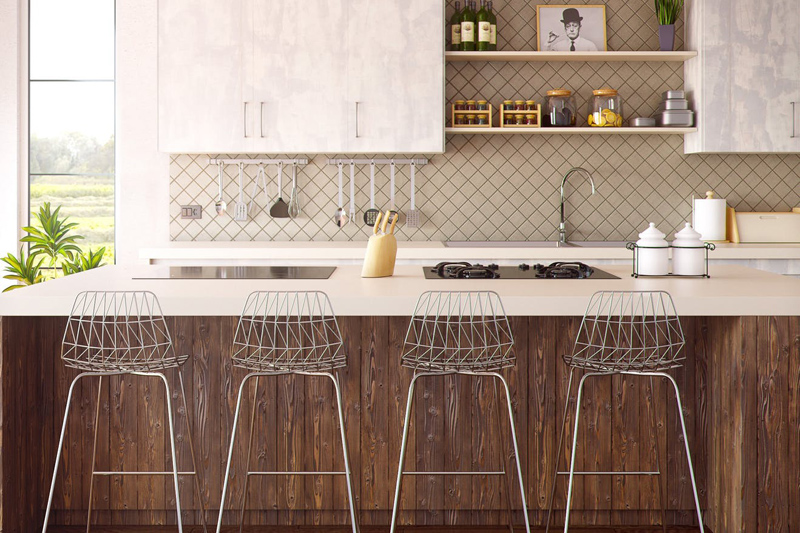 Family recipes are often for some of the favorite foods we've made so many times that we don't need to read the recipes. Do you have recipes from your mother, mother-in-law, aunts, grandmothers? Are your family recipes filed in a recipe box, or tucked between the pages of a cookbook or in a kitchen drawer? Do you have written copies of family recipes to pass on to your own children and grandchildren?
Even for busy families who normally depend on fast food and recipes for meals in minutes, holidays are time for family picnics, family dinners, and traditional home cooking. When everyone can't be together for family rituals like holiday picnics at Grandmas's house or Mom's home-cooked holiday dinners, everyone can still enjoy familiar tastes and family culinary traditions with recipes from home. Birthday cakes made from the same special cake recipe that was used to make birthday cakes for parents and grandparents when they were growing up, will give children a small "taste" of their family heritage. Family recipes are more than just a list of ingredients and directions for cooking something that tastes good. They're a gift from past generations and an important part of family history.
A family cookbook is a wonderful way to preserve precious recipes for the next generation. Depending on the time you can put into it and how creative you want to be, you can simply gather the recipes, make printed copies and place them in binder, or you can create a cookbook that's also a family memory album. If some of the recipes have a little story behind them, include that with the recipe. If there are any genealogy buffs in the family, they might be able to contribute a little history of Great-Grandmother for a page of her recipes or other interesting bits of family history to enhance some of the pages of traditional old recipes.
If you have a digital camera or a good scanner and basic photo editing software, you can turn your family cookbook into a family heirloom. Snap a few pictures of Mom making her Thanksgiving pies or Grandma stirring a pot of her best soup. Get a candid shot of Dad at the gas grill with his famous blackened chicken. Add a picture of everyone around a holiday dinner table to a page of Christmas recipes. Include a picture of Grandpa carving the turkey with a recipe for Grandma's favorite stuffing. And, don't forget shots of someone blowing out the candles for the special cake recipe!
If original versions of recipes are clear and legible, scan them instead of printing the recipes. Scanned recipe cards add lots of extra charm to a cookbook page, especially if they're handwritten. If you have a vintage recipe collection from your mother or grandmother with recipes from newspaper clippings, back-of-the-box recipes or brandname recipe booklets and pamphlets, scan some them for your cookbook.
A good scrapbooking kit or scrapbooking software can help even the most creativity challenged among us, look like an artistic genius. Use your photos and scanned images of recipe cards and clippings to design the pages of your cookbook. Use scrapbooking techniques and materials to add backgrounds, borders and other graphics, then scan the whole page. Print multiple copies of each page for multiple cookbooks.
Keepsake family recipe albums make loving holiday gifts for daughters, daughters-in-law, sisters, and nieces. With or without pictures, cookbooks full of old family recipes make great gifts for bridal showers, weddings, graduations, housewarmings or any family gift giving occasion. If you don't have handed down family recipes, you can still design a great cookbook for gift-giving or make a family cookbook for your own children. Include all your most used everyday recipes, plus favorite holiday and special occasion recipes.
Get sturdy 3 ring binders for your cookbooks. Having all plastic covered, wipe clean pages is a big plus for any cookbook, but that's especially true when you put a great amount of time and effort into designing and creating it yourself. Protect your pages with nonstick vinyl sheet protectors, available at office supply stores in boxes of 50 or 100... in side loading or top loading styles. Or... Click Here
to order clear sheet protectors online.
If this all sounds a bit intimidating and time consuming, there are a variety of recipe organizing kits to help. Recipe Organizers are a fun and easy way to start and they'll save a lot of time. These kits are great if you just want to organize, preserve and store your original collection of family recipes and protect irreplaceable hand-written recipes from stains and splatters.
Recipe Organizing Kits include ring binders with different styles of plastic protected pages for various sizes of recipe cards. Most kits also have pages with pockets to store recipes from newspapers, food wrappers, inserts, or other unusual clippings. Some also include an additional, often heavier clear plastic page to hold, cover, and protect a recipe while it's being used. Scrapbooking materials like decorated papers with coordinating graphics and colorful illustrations, glue sticks and acid free markers are sometimes included. Many have decorative matching recipe cards plus matching pages for new recipes and grocery lists. Like all good cookbooks, good recipe organizers have index pages, dividers, and reference pages. Depending on the kit, reference pages might include measurements and equivalents, substitution charts, food glossaries, herb and spice charts, cooking and baking tips, roasting charts, etc.
The following organizers are available online.
Use them to file and store your own growing recipe collection,
to preserve treasured family recipes and to create beautiful kitchen keepsakes.
You Should Also Read:
Mom's Recipes - Family Treasures
The Home Cooking Recipe Index and Site Map
The Home Cooking Cookbook Corner


Related Articles
Editor's Picks Articles
Top Ten Articles
Previous Features
Site Map





Content copyright © 2021 by Sandy Moyer. All rights reserved.
This content was written by Sandy Moyer. If you wish to use this content in any manner, you need written permission. Contact Allyson Elizabeth D´Angelo for details.