Prime Your Pump With Premium (Part 2)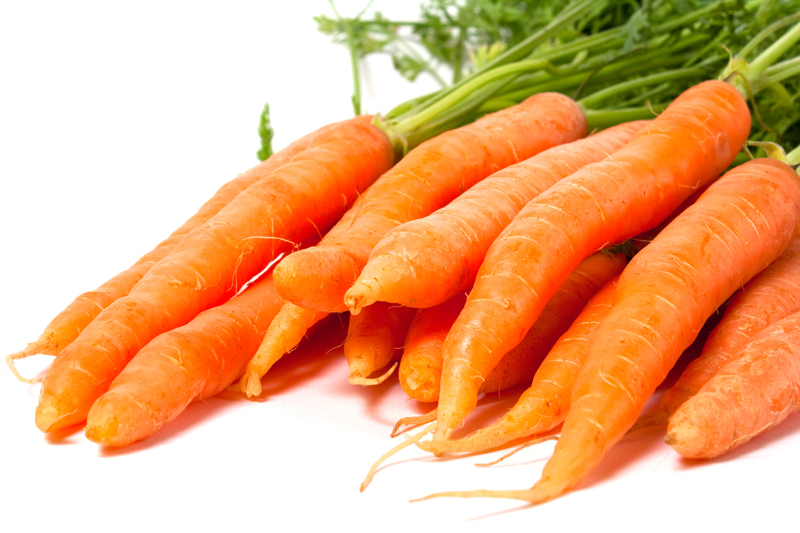 There is conclusive evidence that by eating healthy, exercising moderately and taking the right nutritional supplements, you can turn your health around. Even the AMA (American Medical Association) has recently done an about-face on the supplement issue. After forty years of holding the position that nutritionals were unnecessary, the AMA has recently reversed their stand. They now recommend that everyone take supplements every day. More about nutritional supplements later.
For now, let's start with the basic guidelines for eating and lifestyle. If your diet is mainly junk food, change it. That's it! We won't go into much more detail here, because I know you can tell the difference between a baked potato and an order of french fries.
But, to put it very simply, here's your dietary list. Cut your fat intake nearly in half from the American average of 42% to about 25%. Eat lots of colorful fruits and vegetables, low fat protein and plenty of whole grains. Plus, you'll need to cut way down on your refined carbohydrates, especially in the form of insulin producing, high glycemic sugars. The processed carbs in your diet should be as close to zero as possible. Putting sugar into your circulatory system is just as bad as pouring it into the gas tank of your Ferrari Testerossa (if you had one). So, don't do it.
Other risk management tips are: quit smoking, cut down on alcohol and, if you don't exercise, start. There you go - those are your basic eating and lifestyle targets. Now, let's get to the premium fuel that can make your sweet heart hum and purr with ecstasy.
In the majority of all cases - about 60% - the first indication of heart disease is death. Therefore, the best way to avoid cardiovascular problems (the number one cause of premature death) is through prevention. Research has proven over and over again that you can greatly improve your odds by taking certain specific supplements. Here's a brief rundown of the most proven effective nutritionals to help protect you against heart disease.
1. Fish oil high in natural ratios of omega-3 EPA and DHA have been shown to reduce both blood pressure and triglyceride levels. So, eat more fatty, cold water fish. But, many researchers have concluded that for a significant reduction in heart disease, stroke and death by cardiac arrest, the necessary level of omega-3 from fish can only be achieved by taking a high quality fish oil supplement with balanced EPA and DHA. Salmon has the highest and best ratios. You'll find the purest, highest quality, most effective Salmon Oil at
www.omega-3.us
.
2. Natural vitamin E, at daily levels of 100 – 800 I.U.'s, has been shown in numerous studies to reduce your risk of cardiovascular disease. Research at both Cambridge and Harvard have shown that optimum levels of a good quality natural vitamin E can reduce your risk of a heart attack by up to 75%. How does it do it? They don't know for sure, but it seems to improve circulation and it helps protect cholesterol from oxidation. Plus, when you combine fish oil supplements with Vitamin E, the benefits multiply synergistically.
3. Garlic Allium with a guaranteed delivery system of Allicin has been proven to increase your HDL (good) cholesterol and decrease your LDL (bad) and VLDL (very bad) cholesterol. It improves your blood flow and has been shown to reduce your risk of heart disease. Garlic with Allicin has also been proven to successfully fight plaque build up on artery walls. But don't think a bowl of pasta with garlic sauce is going to do the trick because both cooking and stomach acid can destroy the health benefits of Allicin. So, to help prevent atherosclerosis, your garlic supplement must be specifically designed to protect the allicin.
4. Last, but not least, you should take a good quality multiple which contains a complete and balanced B complex, vitamin C with bioflavonoids, plus calcium and magnesium. Go to
www.feel-better.info
for the most complete, most effective whole food program. This tops off your list of premium heart healthy supplements.
You'll want to prime your pump with this premium fuel to show your heartfelt love and devotion. Once you prove your commitment, your sweet heart will perform for you in a way that will please you for many years to come.
Click here to go back to
Part One
.
For the Health, Weight Loss and Natural Nutrition Newsletter,
click here
.
Click here for the
Site Map
Articles you might also enjoy -
Fact or Fiction: You can get everything you need from the food you eat

A Chat About Fat
Six Stages of Nutrition
© Copyright Moss Greene. All Rights Reserved.
Note: The information contained on this website is not intended to be prescriptive. Any attempt to diagnose or treat an illness should come under the direction of a physician who is familiar with nutritional therapy.


Editor's Picks Articles
Top Ten Articles
Previous Features
Site Map





Content copyright © 2019 by Moss Greene. All rights reserved.
This content was written by Moss Greene. If you wish to use this content in any manner, you need written permission. Contact Moss Greene for details.