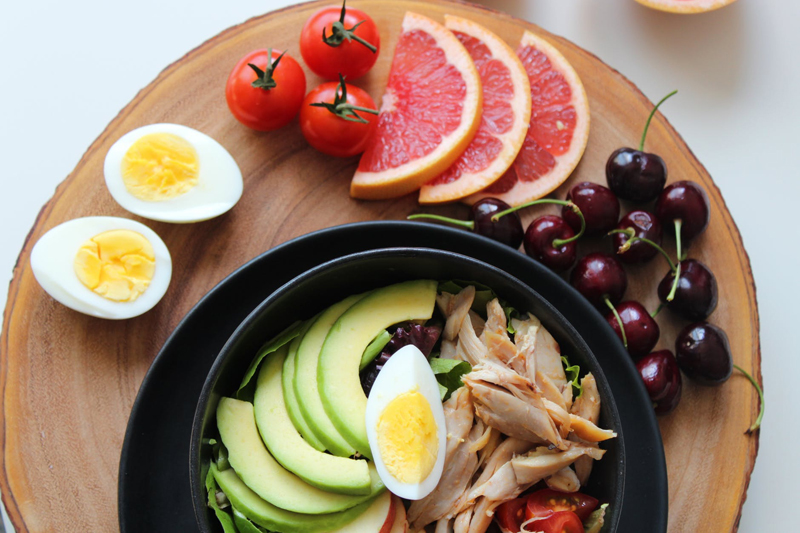 There are many low carb appetizer recipes out there that are sure to thrill the low carbers AND the high carb eaters in your life. You can also eat these appetizers as snacks or even as quick meals.
Atkins Cheese Quesadilla


Using an Atkins or other low carb tortilla, you can make an INCREDIBLY tasty quesadilla that is perfect for your low carb diet! I really, really enjoy this recipe.
Celery Egg Salad Appetizers


This delightful appetizer is healthy, low carb, and delicious! It features celery sticks with egg salad on top in bite-sized portions.
Devilled Eggs Recipe


In the 1800s, Devilled meant spicy. This devilled egg recipe is great for an appetizer or to bring to a pot-luck, and it's perfect for Atkins and low carb diets!
Easy Low Carb Cheese Chip Recipe


Breaking the chip habit can be tricky. Luckily, cheese is the perfect solution! While cheese might be soft in its default format, a bit of microwave magic turns it into a delicious, perfect low carb chip! Here's how.
Easy Salsa Recipe


On your back porch, grow one salsa tomato plant and one jalapeno plant. You'll be set with free salsa for months! Here is an easy salsa recipe.
Easy Shrimp Appetizer Recipe


Have friends coming over for dinner? Throwing a party? Want a great snack for yourself? Grab some shrimp and cocktail sauce ... and enjoy a healthy, low carb treat!
Eggplant Mexican Style Recipe


I´ve discovered a new favorite recipe! I simply LOVE these eggplant circles, breaded and grilled with Mexican cheese and salsa. Delicious with sour cream!
Garlic Salsa Recipe


Salsa is a delightful way to get fresh veggies into you in a flavorful, tasty way! Here's a delicious salsa recipe that features garlic and cumin.
Low Carb Pepperoni Chip Recipe


It can be challenging to get over an addiction to potato chips. It's one of those foods we can fall into a rut with. Here's an alternative made with pepperoni slices. Tasty, full of protein, and well worth trying!
Mexican Devilled Eggs


I´m a HUGE huge fan of devilled eggs. I´ll gladly make devilled eggs to go with any meal, any occasion! Here´s a recipe that goes perfectly with any Mexican themed events.
Pepperjack Cheese


Pepperjack Cheese is in essence cheese with peppers, as the name might indicate. The peppers add a nice spice to the cheese, and the base cheese is typically Monterey Jack.
Salmon and Mushroom Quesadilla Recipe


Got some smoked salmon around? Give this salmon and mushroom quesadilla recipe a try! It´s quick and easy, low carb and very good for you! Gotta love those omega oils!
Salmon Devilled Eggs Recipe


Smoked Salmon is perfect for any diet - full of omega oils and healthy for you. This recipe combines devilled eggs and salmon for a tasty treat.
Smoked Salmon and Capers


A great appetizer that´s low carb and delicious is smoked salmon and capers. It takes practically no preparation time but is incredibly delicious and perfectly low carb.
Smoked Salmon Appetizer


This delicious appetizer is like a 7-layer cake, only it's salmon and veggies.
Smoked Salmon with Dill Sauce Recipe


Smoked Salmon is the perfect low carb appetizer or snack - salmon is healthy for you and full of omega oils! This recipe includes herbs and dill.
Smoked Salmon with White Sauce


Smoked salmon is very tasty on its own - but if you´re a fan of mustard and mayo, this white sauce gives it an extra spicy tang!
Stuffed Mushrooms Recipe


This low carb stuffed mushrooms recipe involves no bread at all. Just sausage, cheese, the mushrooms, and various spices. Tasty!
Tuna Tartare Appetizer Recipe


If you enjoy tuna sushi, you definitely want to try this dish. It involves mango, cucumber, and a fresh flavor. Serves nicely in a martini glass.
Editor's Picks Articles
Top Ten Articles
Previous Features
Site Map
Follow @LisaLowCarb
Tweet
Content copyright © 2018 by . All rights reserved.
This content was written by . If you wish to use this content in any manner, you need written permission.
Contact Lisa Shea for details.