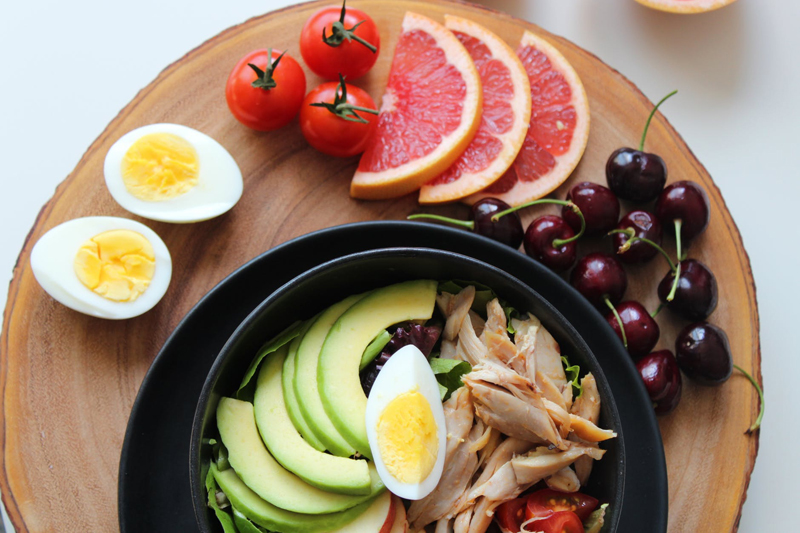 Low Carb Information
Affording Organic Vegetables


The vast majority of consumers appreciates the theoretical value of organic vegetables. There are fewer pesticides on and inside the food they are eating, fewer carcinogens to affect their body. But the cost! How do you reconcile the health and budget issues?
Avocado Nutrition and Recipes


Avocados are green fruit used often in Mexican and other spicy dishes. Learn more about the avocado and its nutrition.
Broccoli / Cauliflower Recipes


Broccoli and Cauliflower are related to each other. It´s just that one is green, while the other is white. Both are very tasty and quite good for you!
Buying Vegetables on a Budget


I sometimes hear that low carb is an expensive way to eat. What people really mean is that eating VEGETABLES can be expensive. That´s sad - because everybody should be eating veggies - not just low carbers!
Carrot Recipes


Carrots are delightfully orange, crunchy, and full of nutrition. Get carrots into your weekly menu!
Cole Slaw Recipe


Cole slaw is a traditional side dish for many meals. It's easy to make and extremely low carb! It is in essence shredded cabbage with flavors.
Edamame Recipes


Edamame are soybean beans, typically grown in Japan and China. These green, ovalish treats have only 5g net carbs per serving - and also provide 4g of fiber.
Eggplant Recipes


I love eggplant! It has a great texture, you can grill it, bake it, microwave it into a little pizza, and much more. Be sure to keep eggplant in your fridge for quick, easy, tasty meals!
Green Beans with Garlic Recipe


Always keep a box or two of frozen green beans in your freezer! They make a super quick and easy low carb meal or accompaniment to your meat or fish of the day.
Grilled Asparagus


Grilled asparagus is delicious, and is perfect for summer grilling to go along with steaks or chicken. The garlic makes it even more healthy!
Kids and Vegetables - 10 Tips


It is critical that kids learn to love vegetables for their long term health. Vegetables are full of nutrients and a key part of any healthy way of eating. Here are ten tips to help your kids incorporate veggies into their daily eating.
Leafy Vegetable Comparison


It's very important to eat leafy vegetables like spinach, lettuce, cabbage and so on. These types of vegetables contain many nutrients and also help you to feel full.
Low Carb Corn / Corn on a Cob


Corn and Corn on a Cob are generally very sweet. Corn is naturally full of sugar. How well do corn and corn on a cob fit into a healthy diet?
Low Carb Corn Starch Thickener


Corn Starch is one of those mysterious substances that we all have and use - but how does it work? If you're going low carb or healthy cooking, what do you use instead?
Microwaving Vegetables Destroys Antioxidants


Are you a fan of the microwave? Better stop using it for your veggies! Studies are finding that almost ALL antioxidant benefits of broccoli are destroyed in the microwave.
Parsnip Nutrition and Recipes


Parsnips are a root vegetable, much like carrots. In fact, they look like white carrots. They are relatively low carb and have good nutrition in them.
Peas Recipes


Peas are very high in starch and calories. Be sure to eat peas in moderation! Here are some pea recipes.
Pickles Types and Carbs


I love pickles. This combination of cucumber and vinegar is just about perfect for people who want a tasty veggie in their lifestyle!
Pumpkin Recipes


Pumpkin is sometimes thought of as an October treat, but this tasty orange vegetable can be nutritious all year round.
Roasted Garlic Grill Recipe


If you're firing up the grill to cook something, I highly recommend you roast some garlic on the side. It's easy and creates a delightful spread.
Shallots Cooking and Substitutions


Many low carb and healthy cooking recipes call for the use of shallots. Just what are shallots? What are their nutritional recipes? How do you substitute for them?
Shirataki - Devil's Tongue Noodles


Shirataki looks like a noodle - but actually it's thin strips of a root vegetable. It's made from Devil's Tongue. It is traditional in asian cuisine.
Spinach Recipes


Spinach is a powerhouse vegetable that is delicious in a variety of ways. Look for ways to include more spinach into your week!
Squash Recipes


Squash, zucchini and their relatives are very tasty! Whether it´s summer squash, butternut squash, spaghetti squash or other variants, enjoy the nutrition and flavor.
Steamed Brussels Sprouts


Many people believe they dislike brussels sprouts - but it´s only because they´ve had bad recipes! Brussel sprouts can be quite tasty if made properly. Plus, they're very high in antioxidants!
Steaming Vegetables Information


One of the most healthy way to cook vegetables is to steam them. Even when you microwave them, you destroy some of their important antioxidant properties.
Tomato Nutrition Information and Types


Tomatos are a healthy staple of any diet, most definitely including low carb diets. Tomatos are full of great vitamins and are low in excess sugars.
Turnip and Rutabaga Recipes


If you're looking for healthy alternatives to potatoes, give the turnip and rutabaga a try! Both are delicious to eat and quite good for you.
Water Chestnuts Nutrition


Water chestnuts are a crunchy root type vegetable used very often in asian cooking. I love water chestnuts, and consider them a special treat.
Yam / Sweet Potato Information


Yams and sweet potatos are full of natural sugars, but they are also quite nutritious. In the grand scheme of things, they are quite better than many dessert style dishes you could feed yourselves :)
Editor's Picks Articles
Top Ten Articles
Previous Features
Site Map
Follow @LisaLowCarb
Tweet
Content copyright © 2018 by . All rights reserved.
This content was written by . If you wish to use this content in any manner, you need written permission.
Contact Lisa Shea for details.