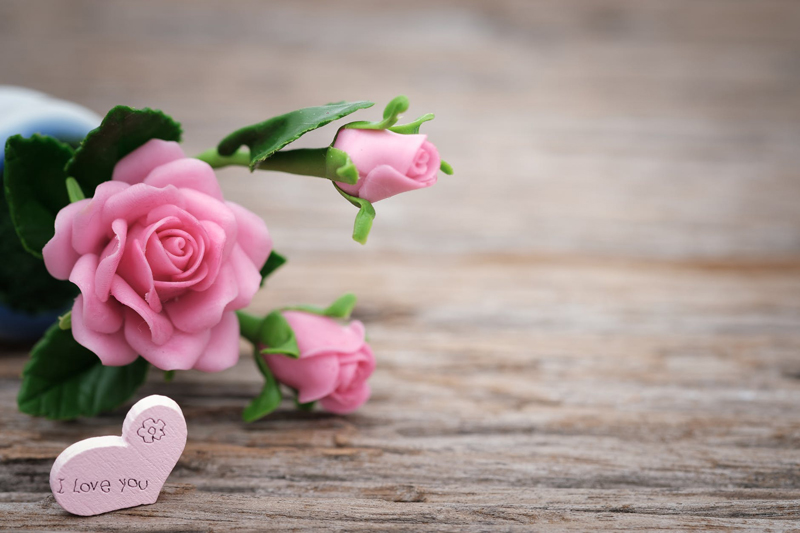 All our reviews from 2007.
A Dangerous Woman


Reviews of J. M. Jeffries, Delilah Devlin, Layla Chase, and Myla Jackson.
A Taste of Honey


Reviews of Jami Alden, Alison Kent and Jaci Burton.
All Jacked Up


Reviews of Penny McCall and Karin Tabke.
An Enchanted Season


Reviews of Lori Foster, Karen Kelley, Dianne Castell, Maggie Shayne, Erin McCarthy, Jean Johnson, and Nalini Singh.
Arousing Suspicions


JoAnn Ross and Marianne Stillings both have new books out now!
Bad as She Wants to Be


Reviews of Linda Lael Miller, Jennifer Apodaca, Shelly Laurenston, Thea Devine, and Rachelle Chase.
Blood Brothers


Review of Nora Robert´s Blood Brothers.
Bride for a Knight


Sue-Ellen Welfonder´s latest Scottish historical is out at last!
Causing Havoc


Lori Foster and Christine Rimmer´s latest reviewed this week.
Dark Seduction


Reviews of Linda Winstead Jones, Brenda Joyce, and Linda Howard this week!
Dead of Night


Review of the anthology Dead of Night, with stories by J. D. Robb, aka Nora Roberts, Ruth Ryan Langan, Mary Kay McComas, and Mary Blayney.
Dead Shot


Reviews of Barbara Bretton, Annie Solomon, and Cheyenne McCray.
Demon´s Kiss


Reviews of Eve Silver and Jenna McKnight.
Dragon Lovers


Reviews of Linda Winstead Jones, Dawn Thompson, Jo Beverley, Mary Jo Putney, Karen Harbaugh, and Barbara Samuel.
Edge of Midnight


Shannon McKenna´s latest steamy romantic suspense is here!
February '07 Romances


Sherrilyn Kenyon and Lora Leigh have new books out this month.
Forecast


Debut author Jane Tara´s new paranormal romance is delightful.
Forever Yours


New historical romances from Barbara Pierce, Patricia Potter, Janmarie Anello, and Gaelen Foley.
Goddess of Love


Two new paranormal romances, including the latest from P. C. Cast, and a new one from Anya Bast.
Heart of Honor


Reviews of Kat Martin, Sylvia Day, and Ana Leigh.
Highland Guardian


Review of Melissa Mayhue´s Highland Guardian.
Highland Savage


Three new May romances, from Sandra Schwab, Hannah Howell, and Jennifer Ashley!
Hot Stuff


Reviews of Janet Evanovich, Leanne Banks, Karen Kelley, and Jill Shalvis.
How to Abduct a Highland Lord


Three new February books reviewed this week!
Hundreds of Years to Reform a Rake


Reviews of Laurie Brown and Susan Krinard.
Ice Blue


Reviews of Anne Stuart, Ann Roth, and Roxanne St. Claire.
If You Desire


Three new historical romances, including Kresley Cole, Patricia Grasso, and Julia London!
Intimate Danger


New books this week by E. C. Sheedy and Amy J Fetzer.
January '07 Paranormals


Vampires, werewolves and ghosts kick off the new year.
Lady Beware


Three new historical romances reviewed, from Jo Beverley, Sylvia Day, and Cynthia Breeding.
Lord of Scoundrels


Review of Loretta Chase´s Lord of Scoundrels.
Lord of the Deep


Reviews of Dawn Thompson and Karen Kelley.
Lush


Reviews of Linda Winstead Jones, Sasha White, and Jane Feather.
Mine Till Midnight


Reviews of Lisa Kleypas and Sarah McCarty.
Moon Fever


Reviews of Susan Meier, Maggie Shayne, Susan Sizemore, Lori Handeland, and Caridad Pineiro.
My Fair Mistress


Review of Tracy Anne Warren´s My Fair Mistress.
Mystic Guardian


Reviews of Melissa Mayhue and Patricia Rice.
Natural Born Charmer


Susan Elizabeth Phillips is back with a new romance!
Naughty By Nature


Review of Barbara Pierce´s Naughty by Nature.
Never Say Never


Reviews of Geralyn Dawson and Shayla Black.
No Regrets


Reviews of Michele Ann Young and Lani Diane Rich.
Not Quite a Lady


Reviews of three new historicals, from Loretta Chase, Adele Ashworth, and Kalen Hughes.
One Last Breath


Reviews of Laura Griffin and Jill Shalvis.
Raintree: Haunted


Reviews of Linda Winstead Jones, Kate Pearce, and Carlene Thompson.
Raintree: Sanctuary


Beverly Barton finishes off this paranormal trilogy.
Raintree: Sanctuary


Beverly Barton finishes off this paranormal trilogy.
Room Service


Reviews of Amy Garvey and Janice Maynard.
Satisfaction Guaranteed


Two new contemporary romances, including Lucy Monroe and a collection of stories from Janelle Denison, Tina Donohue and Sharon Cullars.
Scandalous Lovers


Reviews of Robin Schone and Janice Maynard.
Scent of Darkness


Christina Dodd jumps into a new paranormal series with this one.
Secret Fantasy


Three new historical romances this week, from Lydia Joyce, Cheryl Holt, and Janette Kenny.
Seduction´s Spell


Reviews of Lynn LaFleur and Maya Reynolds.
Shadow Dance


The last of the January books and the first of the February releases reviewed this week!
Silk Dreams


Diana Groe´s latest historical romance is available now.
Silver Master


Jayne Castle, aka Jayne Ann Krentz, is back with the latest in her Harmony fantasy series, and it´s fabulous!
Speak No Evil


Allison Brennan, Kimberly Raye, and Katherine O´Neal all have new releases this month.
Sudden Pleasures


Reviews of Bertrice Small and Dee Davis.
Sugar Daddy


Lisa Kleypas takes a stab at a contemporary, plus new books from Bella Andre and Lacy Danes.
Sun Kissed


We have three new contemporary romances this week!
Sweet Home Carolina


Patricia Rice´s latest contemporary is here, plus new romances from Karen Rose and Lisa Cach.
Sweet Return


Review of Anna Jeffrey´s Sweet Return.
Texas Princess


Review of Jodi Thomas´s Texas Princess.
The Bracelet


Reviews of Donna Kauffman and Karen Rose Smith.
The Education of Mrs. Brimley


Reviews of Donna MacMeans and Karen Hawkins.
The McKettrick Way


Review of Linda Lael Miller´s The McKettrick Way.
The Pleasure Trap


Reviews of Elizabeth Thornton and Colette Gale.
The Price of Desire


Noelle Mack and Leda Swann both have new erotic romances available now.
The School for Heiresses


Check out three new romances!
The Unfortunate Miss Fortunes


Reviews of Margo Maguire, Anne Stuart, Jennifer Crusie, and Eileen Dreyer.
The Wedding Dress


Reviews of Leslie LaFoy, Kresley Cole, and Kimberly Cates!
Touch Me


Reviews of Susan Lyons and Katherine Garbera.
Up Close and Dangerous


Reviews of Jude Deveraux and Linda Howard.
Wicked Deeds on a Winter's Night


Kresley Cole´s back with the third installment of her Immortals After Dark series!
Witchy Business


Julie Leto, Rhonda Nelson and Mia Zachary team up for a trio of novellas with some paranormal twists.
Wolf River


Reviews of Jill Gregory, Lara Adrian, and Cindy Miles.
Editor's Picks Articles
Top Ten Articles
Previous Features
Site Map
Content copyright © 2018 by . All rights reserved.
This content was written by . If you wish to use this content in any manner, you need written permission.
Contact Val Kovalin for details.