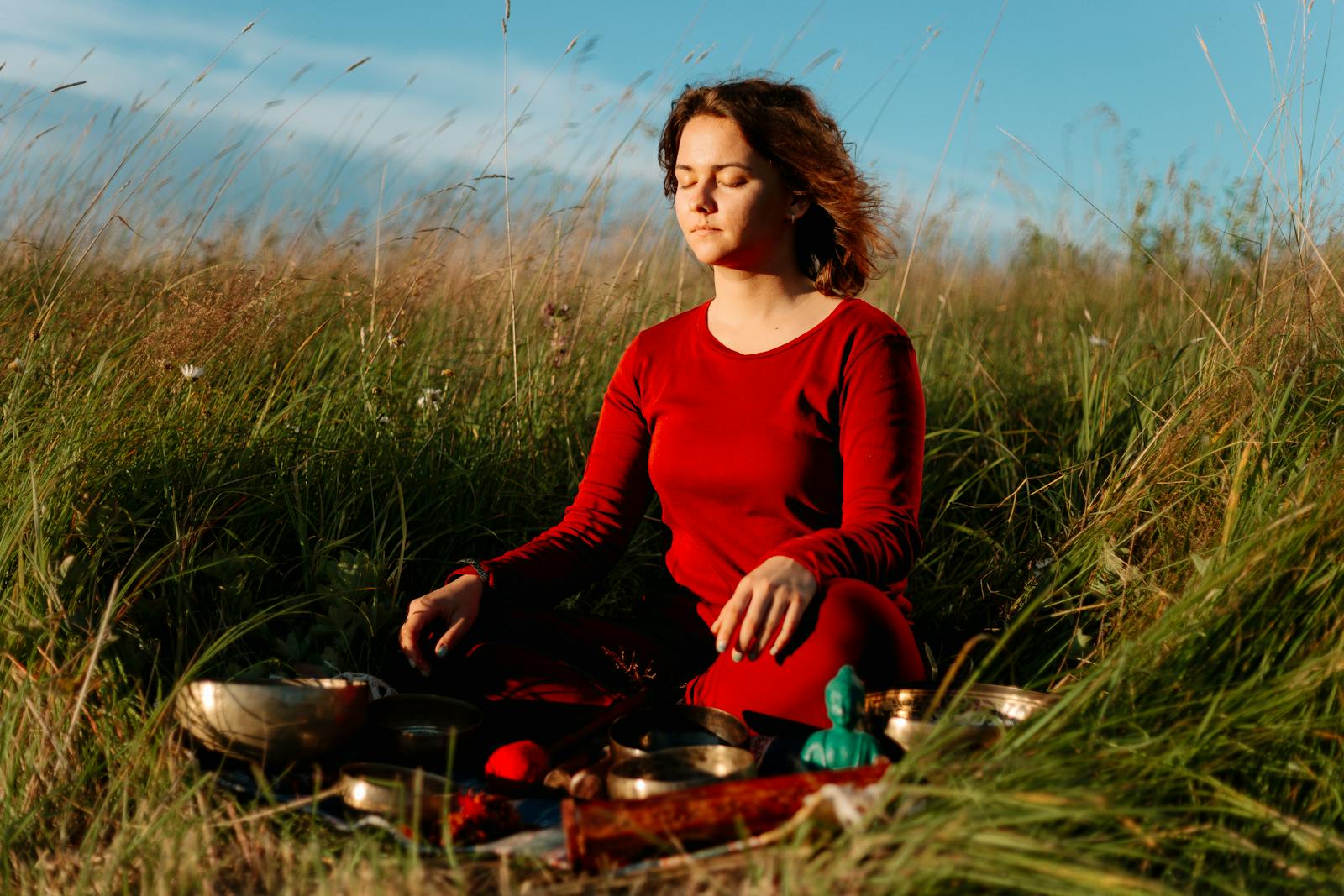 Forms of chanting have long been used in spiritual traditions all over the Western world; from the Jewish Shema to the Catholic Kyrie. Moving Eastward, we also see repetition of a phrase used to develop concentration, move inward, and connect with the Divine. Many yogic and Buddhist traditions use japa mantra, as it is called in Sanskrit, for the same reason. There are two different kinds of mantra; a guru mantra is passed down from teacher to student and kept secret. However, there are many mantras that are considered 'open', which means that anyone can use them without fear of moving too far forward too quickly. One of the most comforting open mantras is a paragraph known by its first two words, Om Purnam.>

The idea behind this mantra is simple: this is a Shanti, or peace chant. In Hindu circles, it's usually chanted before studying the sacred Upanishad. In yogic circles, it might be recited as a form of kirtan, or singing circle; we might also hear it at the end of a yoga class. The phrase is somewhat long compared to other mantras, but it's not hard to learn:

Om Purnamada, Purnamedam, Purnat Purnam, Udachyate; Purnasya Purdam, Adaya, Purnanmevava Shisyate.

There are various translations of this mantra, which is a meditation on the infinite nature of Divinity. Here is mine: we can't ever completely understand the Divine, as it's so much larger than we are. No matter how humans attempt to describe and define God, the truth is still and forever bigger than any concept. No matter what is added or subtracted from our lives, the Divine in us is still joined with the Divine in everything else. Infinity can never be contracted; it remains infinite. Therefore, we can rest in the peace of boundless compassion and immense love.

One way to experience this mantra is to check out the recording made by the incomparable kirtain artist Deva Premal. Recorded for her album Dakshina, it is offered for free on YouTube at

https://www.youtube.com/watch?v=fzYuwNLgfC8.

Here, Premal's voice is backed by simple instrumentation, keeping the focus on the phrase itself. A more guitar-centered version can be found at

https://www.youtube.com/watch?v=OV3anmkg12o,

sung by an unknown artist. Notice that the tune is different in each version; the power lies in the Sanskrit words themselves.

If you're interested in trying out japa mantra in general and the Om Purnam mantra in particular, you might start by listening to one or both of these videos, perhaps reading the words as you hear them repeated. You might also try using a mala to count your repetitions of the phrase; Eastern malas usually have 108 beads on them; in practical terms, one full mala round allows for as many repetitions of the mantra. Why 108? There are many explanations, but variations are all related, for example, a 54-bead mala is a 'half' version, and one with 216 beads is a 'double.'

Practicing the Om Purnam mantra is said to relieve anxiety and bring peace to one's environment. Contemplating the organic connections of the various parts of the universe reminds us that we are never truly alone, and that comfort and love are always available to us. If you choose to make this a part of your yoga practice, do so with reverence and intention, and see where it brings you on the path of spirituality.

You Should Also Read:
A Simple Breathing Practice for Anxiety
Using a Mantra
A Physical or Spiritual Practice?


Related Articles
Editor's Picks Articles
Top Ten Articles
Previous Features
Site Map





Content copyright © 2022 by Korie Beth Brown. All rights reserved.
This content was written by Korie Beth Brown. If you wish to use this content in any manner, you need written permission. Contact Korie Beth Brown for details.