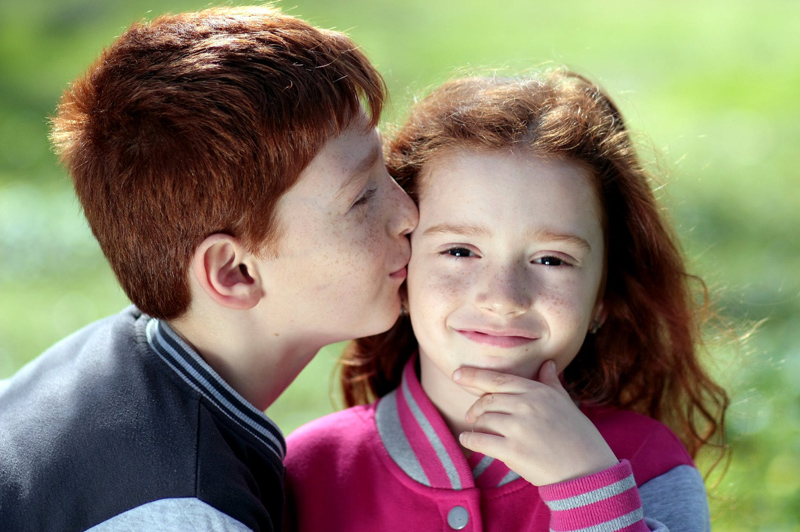 I´ve put together some articles on various toys, books, and games. I review their age range, gender neutrality, and durability in order to be handed down. Does the item promote sharing? team work?
Baby-Sitters Club Book Review


The Baby-Sitters Club books are a long running series and so is the version for younger readers subtitled Little Sister. If you're looking for a good series book to start your kids reading, this may be it!
Book Review - Chicken Soup for the Sister's Soul


Inspirational stories about sisters and their changing relationships.
Bullying Under Attack Book Review


Read the collection of essays written from the perspective of the victim, bystander or bully by teens who have experienced the cycle of bullying.
DaddyScrubs Bag O'Books


Products designed with the new dad in mind!
Flower Girl World Review


Is it great to be a flower girl? Lots of girls think so and author Lynelle Woolley has captured this excitement in a series of children's books called Flower Girl World.
Freddie the Frog Book Review


Freddie the Frog read along book review. Can these books help teach kids music?
Get Outside Book Review


Get Outside: The Kids Guide to Fun in the Great Outdoors is full of activities which incorporates the four seasons. However, does this book bring any new ideas to family fun or is it just more of the same?
Hair Products for Kids Review


Glop and Glam is a line of hair care products that was especially created to be safe and effective for kids. Does this trendy hair care line live up to it´s claims?
Inhuman Book Review


Inhuman by Kat Falls has been compared to the bestselling series The Hunger Games. The question now is, does the book live up to the hype?
Kinect Game System Review


A high tech and highly anticipated item is making its 2010 holiday appearance. When looking for something the entire family can enjoy, is Kinect a safe bet?
Nearsighted Children Can be Free of Glasses


Not Lasik surgery, CRT is an alternative procedure to help nearsighted children see without glasses!
Peace, Love and Baby Ducks Book Review


From the New York Times bestselling author of Thirteen, Lauren Myracle explores the complications of sisterhood. Can this novel for teens and about teens actually appeal to teens?
Rating Video Games


Are you one of the millions of households with video game playing siblings? Know how to make sure video games are age appropriate and meet with your family values.
Shadows on Society Hill Book Review


This award winning book is one of several mystery books featuring one of the diverse American Girls characters. If you're looking for series books to interest your young readers, there is much to find in what the American Girl line of books has to offer.
The Big Green Book of the Big Blue Sea Review


Is it possible to have an educational science book interesting enough that kids will want to read on their own? The author of The Big Green Book of the Big Blue Sea thinks so!
The BubbleBum Booster Seat Review


The BubbleBum Booster Seat is light weight and portable, but is it a good choice for keeping your child safe?
The Lost Hero Book Review


Here's a review of author Rick Riordan's first book in a new series, by a big fan- fourteen year old Jonathan of Florida. Will the new books be as entertaining to his fans as The Lightning Thief?
The Murder of Bindy Mackenzie Review


Looking for a young adult novel with a good message? Perhaps this book by Jaclyn Moriarty will be the easy read middle school girls will find entertaining as well as encouraging.
The Princess and the Peanut Book Review


Reading a good story to your kids is a great way to educate them on a variety of subjects. The Princess and the Peanut: A Royally Allergic Fairytale uses a lighthearted fairy tale to take on the serious subject of food allergies. However, does this author's combination for education and fun work?
The Siblings' Busy Book Review


The Siblings' Busy Book can be a helpful resource for parents and daycare providers. Find out why!
Vote for Me! Book Review


Are kids really interested in candidates campaigning for elected office? In this picture book the candidates' childish behavior is sure to get their attention and maybe a few laughs, too.
Editor's Picks Articles
Top Ten Articles
Previous Features
Site Map
Content copyright © 2018 by . All rights reserved.
This content was written by . If you wish to use this content in any manner, you need written permission.
Contact Nina Guilbeau for details.