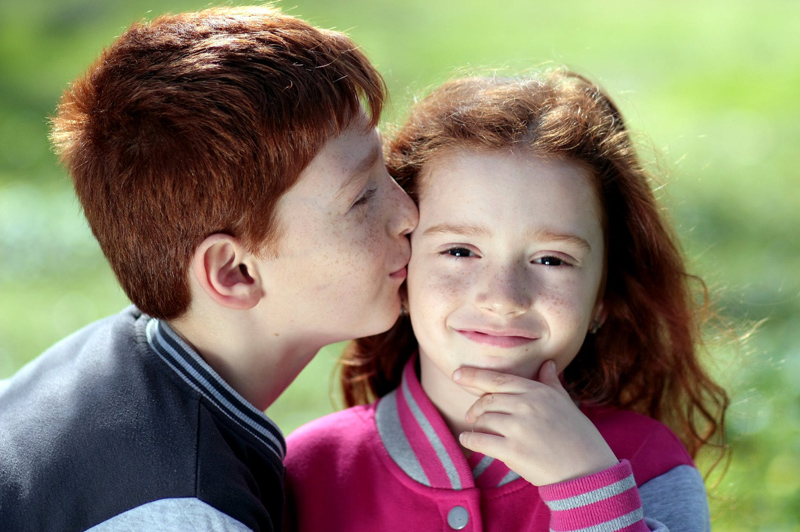 No matter how big your family is, you know each child is different. Find out how birth order can affect the dance between each family member.
Birth Order Analogy


Firstborns are favorites, lastborns are spoiled and middle children are forgotten. Why are parents blamed for creating these unintentional but injurious differences because of birth order? Perhaps viewing the parent's perspective from a new, relatable angle will help!
Birth Order and Parenting E-book


Have you ever wondered how siblings brought up in the same household could have such diverse ways of thinking and behaviors? For some, the birth order theory can provide an explanation as well as insight into the molding of a child's personality and the role parents play.
Birth Order and Romantic Relationships


While there are no set rules for romantic birth order matches, it is thought that some make better connections than others. However, a review of the birth order theory shows how compatible relationships are not that predictable!
Birth Order Exceptions – Oldest


The birth order theory is riddled with exceptions. How will the nontraditional family affect the birth order tendencies of the first born?
Birth Order Personalities - The Second Child


While the second born child is still considered a middle child, could they have the most difficult place to fill in the birth order? What personality traits do they share with their other middle siblings and what are the exceptions?
Birth Order Personalities - Youngest


Will older siblings and parents effect the personality of the youngest born? The birth order theory says yes!
Birth Order Personalities – Middle Child


If first born children are leaders and last born children are attention getters, where does the middle child fit in? They've long been considered the "forgotten one", however could being in the middle actually be the best place in the family?
Birth Order Personalities – Oldest Child


Firstborns are often categorized as the overachiever, natural leader and parental favorite. However, within the birth order theory there are difficulties that the oldest child must face. Is it true that it's lonely at the top?
Middle Child Syndrome


Middle child syndrome is an expansion of the birth order theory. Are there real character traits related to the emotions of the middle child or is this "syndrome" lacking in credibility?
Parenting - Nature vs. Nurture


What creates a child's personality - their inborn traits or their environments? The nature verses nurture conflict may never have a resolution, but where do the role of parents begin and end?
Temperament


You know that each of your kids are different and unique. Learn about the basic building blocks of your child´s personality.
The Birth Order Theory


Can birth order really influence a child's personality? Can you match any of these character traits to members of your family?
Editor's Picks Articles
Top Ten Articles
Previous Features
Site Map
Content copyright © 2018 by . All rights reserved.
This content was written by . If you wish to use this content in any manner, you need written permission.
Contact Nina Guilbeau for details.