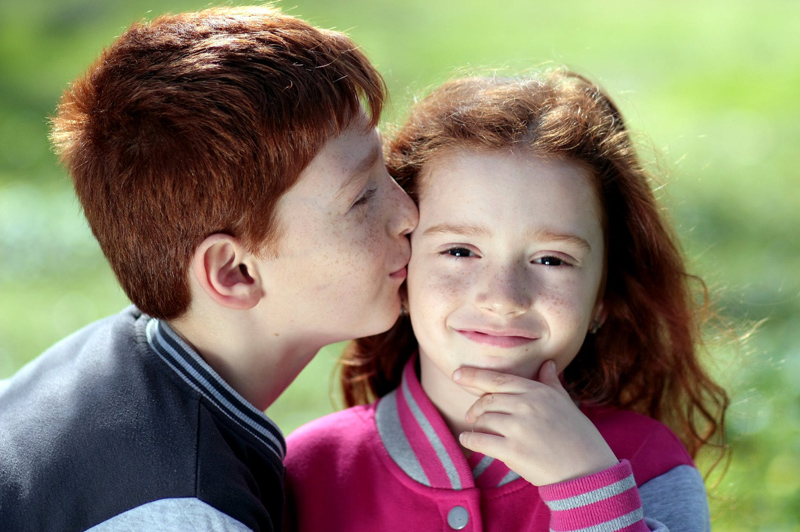 In order to encourage close sibling relationships you need to build a close family.
Child Safety


"Stranger Danger" is now considered outdated and much less effective in today's changing world. What are some basic steps parents can take to keep their children safe?
Donor Conceived Siblings


From the Oprah Winfrey Show: Siblings of sperm donors search for their biological fathers but find each other.
Equal Treatment of Siblings


In some households, parents with the best of intentions may overlook the responsible sibling and overcompensate in their interactions with the more challenging child. Is there a way to balance the parental relationships between siblings?
How Many Children Are Too Many


What defines a large family as too large? When does the number of children in one family become too many? In order for parents find the answer for their own family, they first need to ask themselves one very special question.
Inspiring Kids to Read


Reading is a fundamental skill and the benefits are far reaching and long lasting. So, what should parents do to ensure their children develop good reading habits? Here are seven ways to inspire your kids to read!
Parental Favoritism


Is there really a difference between real and perceived parental favoritism?
Parental Interview


Do your children only see you as a parent and not as a person? Enhance your parent – sibling relationship with an interview. Take the hot seat and allow your siblings to ask the questions to discover the real you! Here are a few tips to help the process.
Parents and Sibling Relationships


What happens when parents interfere in sibling relationships? Two families with similar issues end up with very different outcomes.
Parents Dying Intestate


When a parent or guardian dies without a will in place, siblings can be left with unnecessary estate issues. Here are some surprising intestate inheritance laws that will overcome any intent parents failed to put in writing.
Returning Adopted Children


The adoption of a new brother or sister can be rewarding, but what happens when the adopted child is sent back?
Sexism in the Household


Are siblings introduced to sexism by their parents? Here are a few questions parents can ask to find out!
Sharing Custody


Compromise is at the heart of any custody arrangement, especially for the child involved. Here are 7 parental tips to help make sure your child doesn't feel lost in the house to house shuffle.
Sibling Secrets


Are you aware of the secrets your siblings are keeping from you? The Sibling Secret Society does exist and it's stronger than ever!
Siblings in Big Families


In large families, siblings can often feel ignored and rejected. Here are seven tips to keep your siblings connected for a healthy family relationship.
Siblings Sharing Rooms


Sharing a bedroom with a sibling can have its ups and downs and be both a wonderful and frustrating at the same time. What are the main issues parents should be ready to tackle when siblings share a room?
The Sibling Support Project


The Sibling Support Project was founded on the belief that "disabilities, illness, and mental health issues affect the lives of all family members." Find out how the project can help families in your community.
Editor's Picks Articles
Top Ten Articles
Previous Features
Site Map
Content copyright © 2018 by . All rights reserved.
This content was written by . If you wish to use this content in any manner, you need written permission.
Contact Nina Guilbeau for details.