Cookbook Corner - Best Sellers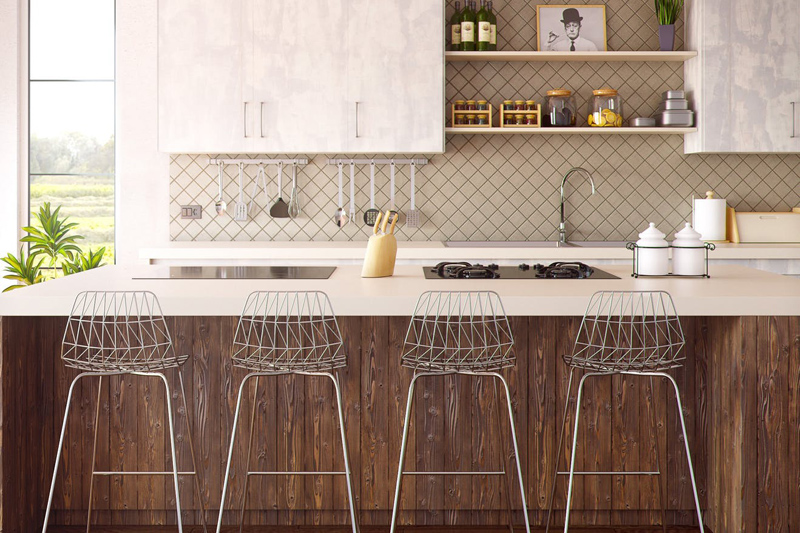 Best Sellers





Here's some of the current, most popular, best selling cookbooks.


Click on a book title or picture for more information.

The Biggest Loser Cookbook:
More Than 125 Healthy, Delicious Recipes Adapted from NBC's Hit Show
The Biggest Loser Cookbook features over 125 healthy, delicious recipes from the show's experts and cast. It includes an arsenal of nutritional information, motivational before-and-after photographs of the cast, 50 beautiful 4-color food shots, dozens of trainer tips from The Biggest Loser trainers, inspiring stories of how the cast members did it, plus at-a-glance guides to The Biggest Loser Diet and The Biggest Loser Exercise plan.




The Volumetrics Eating Plan:
Techniques and Recipes for Feeling Full on Fewer Calories
The Volumetrics Eating Plan doesn't eliminate food groups or overload you with rules. It shows you how to choose foods that control hunger while losing weight. This book offers menu planners, charts, and sidebars on healthy food choices, and 125 recipes with simple instructions for every meal. With this new guide to healthy eating, you can enjoy tasty and satisfying meals that will help you maintain your weight or lose those extra pounds..




The South Beach Diet Cookbook
This best seller offers more than 200 recipes that adhere to the diet's nutritional principles without compromising on taste. Beginning with a brief overview of the science-based eating philosophy and why it produces such dramatic results, it also includes success stories, troubleshooting tips, and frequently asked questions. The recipes will appeal to anyone who wants to eat more healthy. Each recipe indicates which phase of the diet it corresponds to. It features new recipes contributed by prominent South Beach chefs and by readers themselves. It's illustrated throughout with full-color photos.




Martha Stewart's Cookies:
The Very Best Treats to Bake and to Share
This cookbook features175 recipes and variations that showcase all kinds of flavors and fancies of cookies. Besides perennial pleasers like traditional chocolate chip and oatmeal raisin, there are other sweet surprises, including Rum Raisin Shortbread, Peppermint Meringue Sandwiches with Chocolate Filling, and Lime Meltaways. Organized by texture, chapters include Light and Delicate, Rich and Dense, Chunky and Nutty, Soft and Chewy, Crisp and Crunchy, Crumbly and Sandy, plus Cakey and Tender. Each recipe is accompanied by a full-color photograph, so you never have to wonder how the cookie will look. It's also packed with helpful tips and techniques for baking, decorating, and storing, as well as great gift-packaging ideas.




The Food You Crave: Luscious Recipes for a Healthy Life
If you think that healthy food couldn't possibly taste good, author Ellie Krieger, registered dietitian and host of Food Network's Healthy Appetite, will change all that. Ellie is a proponent of good, fresh food, simply but deliciously prepared, without denying the foods you love. The Food You Crave is all you'll need to change the way you eat and change the way you feel. It contains 200 recipes that cover every meal of the day and every craving you might have. Every recipe contains a complete nutritional breakdown, as well as tips on ingredients and techniques that will keep you eating smart and eating well.




The Sneaky Chef:
Simple Strategies for Hiding Healthy Foods in Kids Favorite Meals
Parents will do almost anything to get their kids to eat healthier, but unfortunately, they've found that begging, pleading, threatening, and bribing don't work. With their patience wearing thin, parents will "give in" for the sake of family peace, and reach for "kiddie" favorites-often nutritionally inferior choices such as fried fish sticks, mac n' cheese, Pop-sicles, and cookies. Missy Chase Lapine, former publisher of Eating Well magazine, facing the challenges of trying to get her young children to eat healthie r food, sought a solution. Now in The Sneaky Chef, she presents over 75 recipes that ingeniously disguise the most important superfoods inside kids' favorite meals. With the addition of a few simple make-ahead purees or clever replacements, (some may surprise you) parents can pack more fiber, vitamins, and antioxidants in their kids' foods. Some examples of "Sneaky" recipes include... No Harm Chicken Parm, Power Pizza and Brainy Brownies It's really a book of strategies that will help any parent incorporate better health for the whole family.




Deceptively Delicious:
Simple Secrets to Get Your Kids Eating Good Food
Author and mother of three, Jessica Seinfeld can speak for all parents who struggle to feed their kids right and deal nightly with dinnertime fiascos. She wages a personal war against sugars, packaged foods and other nutritional saboteurs, and offers appetizing alternatives for parents who find themselves succumbing to the fastest, easiest and least healthy choices. This book is filled with traditional recipes that kids love, except they're packed with veggies hidden so kids don't even know! With the help of a nutritionist and a professional chef, Seinfeld has developed a month's worth of meals for kids of all ages. . She also provides revealing and humorous personal anecdotes, tear–out shopping guides to help parents zoom through the supermarket, and tips on how to deal with the kid that "must have" the latest sugary fad cereal. This book also addresses portion size and other issues that surround childhood obesity and its long–term effects on the body.




Rachael Ray 365: No Repeats--A Year of Deliciously Different Dinners
With her most varied and comprehensive collection of 30-minute recipes ever, Rachael Ray guarantees you'll be able to put something fresh and exciting on your dinner table every night for a full year... without a single repeat! As a best-selling cookbook author and host of three top-rated Food Network shows, Rachael Ray believes that both cooking and eating should be fun. These recipes covers the flavor spectrum from Asian to Italian and dozens of delicious stops in between. They will satisfy your every craving and renew your taste for cooking. With so many delicious entrees to choose from you'll never have an excuse for being in a cooking rut again




Barefoot Contessa at Home: Everyday Recipes You'll Make Over and Over Again
Ina Garten offers the tried-and-true recipes that she makes over and over again because they're easy, they work, and they're universally loved. For a leisurely Sunday breakfast, she has Easy Cheese Danishes or Breakfast Fruit Crunch to serve with the perfect Spicy Bloody Mary. For lunch, she has classics with a twist, such as Tomato, Mozzarella, and Pesto Paninis and Old-Fashioned Potato Salad. For dinner, there's recipes like her own version of loin of pork stuffed with sautéed fennel or Eli's Asian Salmon. For dessert, she includes recipes for luscious sweets like Peach and Blueberry Crumble, Pumpkin Mousse Parfait, and Chocolate Cupcakes with Peanut Butter Icing. Along with the beautiful photos, this book is filled with signature recipes that strike the perfect balance between elegance and casual comfort.




The New Best Recipe: All-New Edition with 1,000 Recipes
This cookbook offers best recipes for all your favorite home-cooked foods.... such as the best macaroni and cheese, the best meatloaf, the best roast chicken, the best brownies....nearly 1,000 recipes ranging from appetizers to desserts. It includes a wealth of practical information that will not only make you a better cook but a more confident one as well. It also includes 800 illustrations showing you the best way to do almost everything... from how to carve a turkey and beat egg whites properly to how to frost a layer cake, how to set up your grill and much more.




Everyday Italian: 125 Simple and Delicious Recipes
In her hit Food Network show Everyday Italian, Giada De Laurentiis shows you how to cook delicious, beautiful food in a flash.Everyday Italian features fresh, simple recipes that are incredibly quick, utterly mouth-watering, and perfect for everyday cooking. The book is focused on the real-life considerations of what you actually have in your refrigerator and pantry. There are 7 ways to make red sauce, 6 different preparations of the classic cutlet, 5 perfect pestos, 4 creative uses for prosciutto, 3 variations on basic polenta, 2 great steaks, and 1 sublime chocolate tiramisù—plus 100 other recipes that turn everyday ingredients into speedy but special dinners. It's organized into categories will help you figure out what to cook in an instant, with such choices as fresh-from-the-pantry appetizers, sauceless pastas, everyday roasts, and stuffed vegetables.




Cook with Jamie: My Guide to Making You a Better Cook
Celebrity chef Jamie Oliver offers over 175 recipes plus a wealth of essential advice. Whether you're an established or a novice cook, this is a must have reference book for every kitchen. There's information on equipment to have in your kitchen, advice on how to recognize and cook different cuts of meat, as well as on how to get the best value and quality when you're shopping. It's also packed with great color photos of preparation techniques and of foods prepared with the recipes.