Cookbook Corner - Weight Loss Diets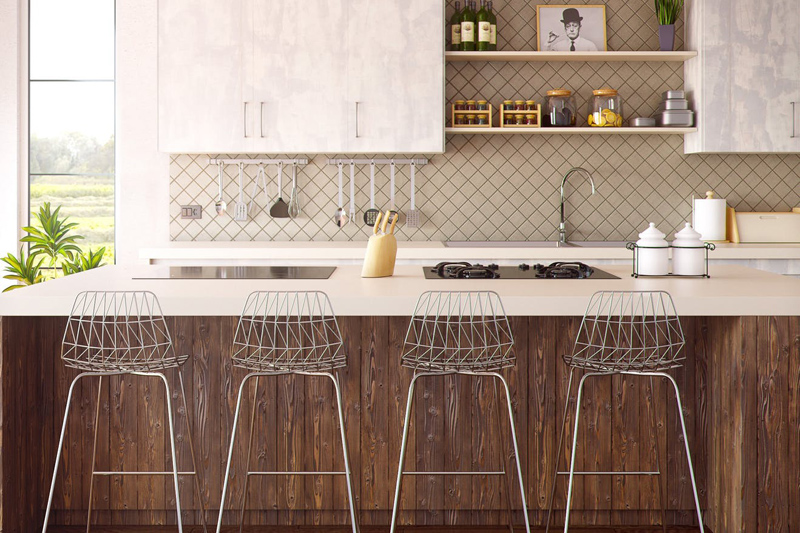 Diet Cookbooks

Low-Carb, Low-Cal, Low-Fat and other Weight-Loss Diet Cookbooks

Click on a book title or picture for more information.

The Biggest Loser Cookbook:
More Than 125 Healthy, Delicious Recipes Adapted from NBC's Hit Show
The Biggest Loser Cookbook features over 125 healthy, delicious recipes from the show's experts and cast. It includes an arsenal of nutritional information, motivational before-and-after photographs of the cast, 50 beautiful 4-color food shots, dozens of trainer tips from The Biggest Loser trainers, inspiring stories of how the cast members did it, plus at-a-glance guides to The Biggest Loser Diet and The Biggest Loser Exercise plan.




The Volumetrics Eating Plan:
Techniques and Recipes for Feeling Full on Fewer Calories
Quit "dieting" for good. Feel full on fewer calories. Lose weight and keep it off while eating satisfying portions of delicious, nutritious foods. The Volumetrics Eating Plan doesn't eliminate food groups or overload you with rules. It's a commonsense, scientifically sound approach to eating based the Volumetrics Weight-Control Plan. It shows how to choose foods that control hunger while losing weight. Along with menu plans, charts, and sidebars on healthy food choices, there are 125 great recipes for every meal. With this guide to healthy eating, you can enjoy tasty, satisfying meals that will help maintain your weight or lose extra pounds.




The Abs Diet 6-Minute Meals for 6-Pack Abs:
More Than 150 Great-Tasting Recipes to Melt Away Fat!
This cookbook is for anyone who wants to eat sensibly to get a flat, sculpted set of abs, but doesn't have lots of time to cook. Many Americans have changed their bodies and their lives with the help of The Abs Diet. A key factor in the diet's success is the meal plan, with healthy, great-tasting, easy recipes featuring the Diet's 12 Powerfoods. The Abs Diet 6-Minute Meals for 6-Pack Abs will help readers make the right food choices... in less time than it takes to pick up a meal at a drive-thru. It features fast and easy 6-minute recipes. It includes shopping lists, appliance recommendations, a 7-day meal plan, a bonus chapter with 60-minute Sunday creations and 15-minute meals. This user-friendly cookbook is the perfect resource for followers of The Abs Diet as well as anyone who wants to change their body to improve their health, their looks, or their athletic performance.




Hungry Girl:
Recipes and Survival Strategies for Guilt-Free Eating in the Real World
From breakfast ideas and salads to guilt-free junk food and cocktails, Hungry Girl recipes are for the foods we all crave, but these recipes are low in fat and calories, while helping to tame your cravings. This cookbook features easy instructions, simple steps, fun facts and figures, plus tips 'n tricks to help you make smarter food choices anytime and anywhere.




Dr. Gott's No Flour, No Sugar(TM) Cookbook
Eliminate flour and sugar from your diet and shed excess pounds. This diet offers a simple way to lose weight. which has prompted countless success stories about phenomenal weight loss. This bestselling book features more than 175 new recipes promising rapid and effective weight loss. It's uncomplicated, inexpensive and allows you to forget calorie counting and gram counting. Experience a variety of meals, including dessert, while eliminating flour and added sugar from your diet. The inexpensive and nutritious dishes make maintaining this diet possible for everyone, with recipes such as Faux French Toast, Spicy Scrambled Eggs, Potato Pancakes with Applesauce, Creamy Tomato Soup, Turkey and Barley Soup, Sausage-Stuffed Mushrooms, Salmon Cakes on Spinach, Cheesy Eggplant , Wedges, Asparagus and Chicken Pasta, Fruity Rice Pudding, Blueberry Raspberry Crumble, Banana Bread, and more. The book includes advice on stocking your kitchen, understanding healthy carbohydrates and how to incorporate them into your diet, and avoiding the dreaded yo-yo dieting effect.




The Fat Smash Diet: The Last Diet You'll Ever Need
This diet features an eating plan that leads to lifestyle changes and permanent weight loss. This four-phase diet starts with a 9-day detox phase to clean impurities out of your system. After this phase is completed, the next three phases encourage the addition of everyday foods that promote significant weight loss. In thirty days, most dieters will complete all four phases. There is no calorie counting involved. Over fifty quick and easy recipes are included.




The Perfect Recipe for Losing Weight and Eating Great
The best-selling author of "The Perfect Recipe" shares her secret for shedding pounds without dieting. This book includes 250 recipes for her new way of eating and creating meals that are as satisfying as they are quick.... such as pizzas that take just thirty minutes, big-bowl combos, and gratifying snacks to forestall cravings. Its filled with voice-of- experience tips for curbing appetite, no-nonsense shortcuts for getting food on the table fast, and getting extraordinary results from ordinary ingredients.




The South Beach Diet Quick and Easy Cookbook:
200 Delicious Recipes Ready in 30 Minutes or Less
Our time-strapped culture needs an effective plan for eating healthy meals at home again. From South Beach Diet author, Arthur Agatston, MD, here's 200 brand-new recipes that use 10 or fewer ingredients and require 30 minutes or less of cooking time. The cookbook offers a diverse range of healthy, easy dishes in all categories, including 25 all-new chef recipes from Miami-ara restaurants. The sound advice readers count on from the South Beach Diet name is still featured. The book provides practical timesaving tips and advice for how to eat well while staying on the plan. Phase designations and nutritional information are listed along with each recipe, so you're in control of what you're eating. Illustrated throughout with full-color photography, The South Beach Diet Quick and Easy Cookbook will be tempting to both believers and newcomers alike.




Dr. Atkins' New Diet Revolution, Revised Edition
Ninety percent of those who have used the Atkins diet have experienced dramatic weight loss. Designed to catapult your body into a state of fat meltdown, the diet targets insulin, the hormone that regulates blood sugar levels. The bodies of most overeaters are continually in a state of hyperinsulinism; their bodies are so adept at releasing insulin to help convert excess carbohydrates to fat that there's always too much of the hormone circulating through the body. Even when people with hyperinsulinism try to lose weight--especially when they cut fat but increase carbohydrate consumption--their efforts will fail. This is why Dr. Atkins refers to insulin as "the fat-producing hormone." Dr. Atkins's diet is extremely low in carbohydrates, which helps to regulate insulin production and decrease circulating insulin; less insulin soon results in less fat storage and fewer food cravings. The book includes many recipes for great low-carb dishes. This new, revised edition contains the basic die, enhanced by new explanations of the underlying theories. There are seven new chapters.




Weight Watchers Take-Out Tonight!
150+ Restaurant Favorites to Make at Home--All 8 Points or Less
Enjoy your favorite take-out meals every night and still lose weight, without having to worry about the fat and calories. Based on the Weight Watchers Winning Points® weight loss plan, Take-Out Tonight! features more than 150 mouthwatering recipes that reinvent America's most-loved take-out dishes .... but all with only 8 points or less! You can prepare healthy, delicious meals using the smart cooking hints people have come to expect from Weight Watchers cookbooks. Recipes include Chinese, Mexican and Italian classics, deli and dessert favorites and more. Each recipe offers easy how-tos, tips, and complete nutritional information, as well as points per serving.




Cook It Quick!: Speedy Recipes with Low Points Value in 30 Minutes or Less
Based on the Weight Watcher's FlexPoints® Weight Loss System, Cook It Quick! is packed with more than 150 speedy, savory recipes. It also offers helpful hints for easy substitutions and tasty tips for making the recipes even faster and more exciting. Each recipe includes complete nutrition information and Points value -- and will never take you more than a half hour to cook!




500 Low-Carb Recipes:
500 Recipes from Snacks to Dessert, That the Whole Family Will Love
This comprehensive collection of low carb recipes offers recipes for everything from soup to nuts. In addition to all the great recipes, it offers dozens of ways to spice up staple dishes such as burgers, omelets, steaks and chicken. It explains how to make delicious low-carb casseroles without noodles or rice and what to serve instead of mashed potatoes. You'll learn how to satisfy sugar cravings and still stay low-carb. If you're looking for just one great low-carb cookbook, this is it!




Fantastic Food with Splenda:
160 Great Recipes for Meals Low in Sugar, Carbohydrates, Fat, and Calories
In this cookbook, author and culinary expert Marlene Koch expands the uses of Splenda .... with a great assortment of recipes for all types of meals. As you would expect, it contains a nice seclection of recipes for desserts and baked goods, but also for a variety of salads, main dishes, side dishes and condiments. The recipes are easy to prepare, using everyday ingredients, and the directions are clear and well written.