Cookbook Corner - Cookbooks for Kids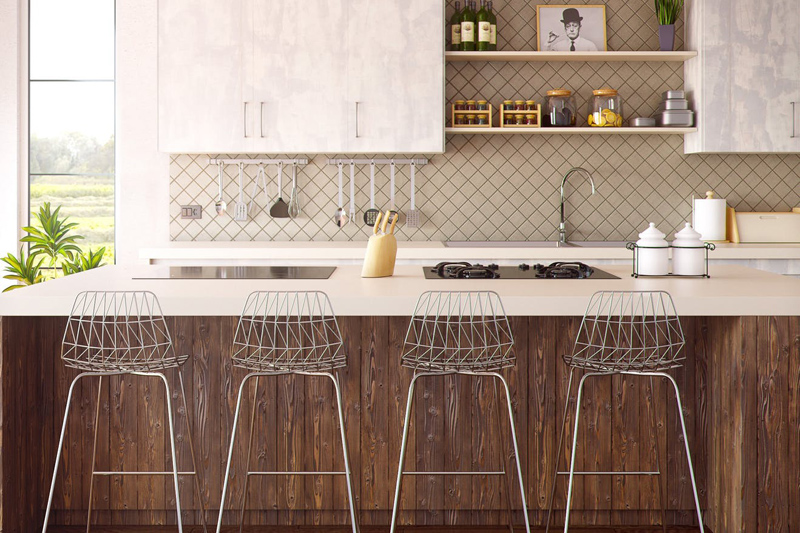 Cookbooks for Kids ... Cooking for Kids....

Cooking for Baby


Click on a book title or picture for more information.

Cooking Rocks! Rachael Ray 30-Minute Meals for Kids
Everyone's favorite celebrity chef, Rachael Ray, has written a cookbook for kids! Since kids are among Rachel's biggest fans, she has created a fabulous collection of age-specific recipes just for them. The recipes are fun and simple to prepare. Recipes in this spiral-bound, hard-cover book are divided according to age groups... 4 to 6, 7 to 11, and 12 to 16, with directions that are age appropriate. Plus... there's a separate section with recipes for beverages, snacks and subs for kids of all ages. Even pint-size Rachel fans who are picky eaters will love their food.




Better Homes & Gardens New Junior Cookbook
This kids version of the classic red & white plaid cookbook contains all new recipes that are age-appropriate, kid-tested and kid-tasted. It was written and designed to appeal to 8- to 12-year-old children who are just beginning to cook on their own, as well as those who have some cooking experience. The recipes use short ingredient lists and easy step-by-step instructions. A Cooking Basics chapter covers all the things children need to know such as kitchen safety, menu-planning, basic nutrition information, and how to read food labels. It includes recipes for special celebrations and diabetic exchanges. New illustrations and new features make this a must-have reference cookbook for kids and their parents to use together. It's packed with simply delicious recipes kids will have fun preparing and the whole family will enjoy eating!




Kids Cooking: A Very Slightly Messy Manual
This spiral bound cookbook for beginning cooks features 45 kid-friendly recipes, each one checked and approved by a panel of kid testers. Printed on wipe-clean glossy stock, it includes
pictures of ingredients and measurements. Simple and fun recipes include fried eggs, applesauce, tuna wiggle sandwiches.... even recipes for non-edibles such as face paint.




Everything Kids' Cookbook:
\From Mac ' N Cheese to Double Chocolate Chip Cookies-
All You Need to Have Some Finger Lickin' Fun
Packed full of recipes, cooking tips, puzzles, and trivia, The Everything Kids' Cookbook is an entertaining-and safe-introduction to cooking. Dietitian Sandra K. Nissenburg provides tasty recipes that will help teach of cooking. It offers safety tips, basic cooking tools and terms, and healthy eating to help young chefs of all ages. From fresh blueberry muffins to parmesan chicken fingers, this cookbook inspires kids to be creative and experiment in the kitchen. It's filled with recipes for all occasions like....Bananaberry smoothies, Chocolate peanut butter pudding, Cinnamon breakfast cake, Creamy corn chowder, Mexican quesadillas, Nutty caramel corn, Tuna noodle casserole, Waldorf salad, and much more. It also includes practical cooking tips and nutritional information.




Mom and Me Cookbook
With basic cooking techniques and tips, simple first recipes, and tasty, nutritious meal ideas, this family cookbook helps children ages three and up work with their parents to prepare a yummy array of favorite foods.




Disney The Magic Kitchen Cookbook
With Disney characters leading the way, kids will love this introduction to cooking, kitchen basics and healthy eating. Each of the more than 50 recipes are written as basic, step-by-step directions specifically developed for young cooks. The colorfu, spiral bound cookbook features kid-friendly recipes from tacos to pizza that were formulated to be lower in fat and sugar, and rich in fruits, vegetables, and whole grains while still tasting yummy. The cookbook also provides energy burning activities as well as fun food facts.




Pink Princess Cookbook
Perfect for tea parties, rainy days, or afternoon playtime, the Pink Princess Cookbook is just what every girl needs to be the perfect princess. This spiral bound cookbook includes full-color photos and step-by-step instructions for each recipe. Author Barbara Beery, founder and owner of Batter Up Kids, a premier children's cooking school based in Austin, Texas, teaches cooking classes, hosts birthday parties, and helps children get hands-on with good, healthy, fun food.




Pretend Soup and Other Real Recipes:
A Cookbook for Preschoolers & Up
Author Mollie Katzen believes it's never too early to introduce children to the creative world of cookery in a fun, healthful way. For small children, exploring food and cooking is not just about eating, it can be a playful activity and a way to learn new skills. As an educational experience, a child can learn counting, symbol recognition, reading readiness, self-confidence, use of tools, food literacy, and more. This book brings the grown-up world of real cooking to a child's level. Each vegetarian recipe is presented on double-page spreads, two per recipe. Full of Mollie Katzen's warmth and whimsical artistry, it details the ingredients, safety tips, plus a familiar version of the recipe for the adult cook: the adult. The second spread presents the recipe pictorally for the child and introduces a few easy-to-read words - your child moves from the role of little helper to head cook.




Baking with Mommy Cookbook: Recipes for Kid-Size Ovens
If you have an Easy-Bake Oven... a kid-size light bulb oven.... the "Baking with Mommy Cookbook" is for you! With 70 recipes designed for light bulb ovens, you won't need to buy expensive, speical baking mixes for it anymore. "Baking with Mommy Cookbook" recipes use normal kitchen ingredients and are easy to prepare. This spiral-bound cookbook is loaded with kid-tested recipes for things like: Monkey Banana Cookies, Snowball Sugar Cookies, Hippity Hoppity Carrot Cake, Rocky Road Monster Truck Brownies, Hot Diggidy Dog Pizza and much more.




The Sneaky Chef: Simple Strategies for Hiding Healthy Foods in Kids Favorite Meals
Parents will do almost anything to get their kids to eat healthier, but unfortunately, they've found that begging, pleading, threatening, and bribing don't work. With their patience wearing thin, parents will "give in" for the sake of family peace, and reach for "kiddie" favorites-often nutritionally inferior choices such as fried fish sticks, mac n' cheese, Pop-sicles, and cookies. Missy Chase Lapine, former publisher of Eating Well magazine, facing the challenges of trying to get her young children to eat healthie r food, sought a solution. Now in The Sneaky Chef, she presents over 75 recipes that ingeniously disguise the most important superfoods inside kids' favorite meals. With the addition of a few simple make-ahead purees or clever replacements, (some may surprise you) parents can pack more fiber, vitamins, and antioxidants in their kids' foods. Some examples of "Sneaky" recipes include... No Harm Chicken Parm, Power Pizza and Brainy Brownies It's really a book of strategies that will help any parent incorporate better health for the whole family.




Deceptively Delicious:
Simple Secrets to Get Your Kids Eating Good Food
This book is filled with traditional recipes that kids love, except they're packed with veggies hidden in them so kids don't even know! With the help of a nutritionist and a professional chef, the author has developed a month's worth of meals for kids of all ages. It includes tear–out shopping guides to help parents zoom through the supermarket, and tips on how to deal with the kid that "must have" the latest sugary cereal. By solving problems on a practical level for parents, it addresses issues that surround childhood obesity and its long–term effects on the body. It provides an arsenal of information related to kids' nutrition.




The Kid-Friendly ADHD and Autism Cookbook: The Ultimate Guide to the Gluten-Free, Casein-Free Diet
Certain foods have a negative impact on kids with Autism and ADHD... especially milk products and glutens such as wheat, soy and corn. One of the challenges that parents face is coping with children who have picky appetites and crave the very foods that affect their behavior, focus and development. The other challenge is finding ways to get their children to eat healthy foods and improve their nutritional status. This book provides gluten-free, milk-free substitutes plus successful suggestions for feeding the picky eater. The authors share details about how and why the diet works. Specialty ingredients are explained and extensive sources provided. There are also testimonials from the parents and from the children themselves.




Cooking up Fun for Kids with Diabetes
Here's simple, fun, healthy recipes and activities for kids with diabetes that they can make themselves or with their parents. It includes recipes that teach children about the link between diabetes and nutrition, hints for parents on managing their children's nutrition and creative projects to enrich children's connection to food.




Super Baby Food
This book is the most complete and well-researched baby food book on the market today. Even though it is 600 pages, it is cleverly designed for the busy parent to read only a small part each month as baby grows. It includes everything you should know about feeding your baby and toddler from beginning solid foods through age three years... like how and when to start your baby on solid foods, with detailed information on the best and safest high chair, spoons, bibs, and other feeding equipment. It explains the age you can expect your baby to start finger feeding, drinking from a cup, eating table foods, and self-feeding with a spoon and fork. It will give you the knowledge and confidence to make your own healthy and safe homemade baby vegetables, fruits, cereals, meats, and other Super Baby Foods. Extensive information on food allergies; foods considered choking hazards; foods likely to cause digestive problems in young babies; and safety precautions to prevent burns and poisoning. It has housands of money-saving and time-saving child care and kitchen tips + so much more!




The Big Book of Recipes for Babies, Toddlers & Children: 365 Quick, Easy, and Healthy Dishes
More than a cookbook, this indispensable kitchen companion not only offers delicious recipes for every day of the year, but also contains a wealth of information on child nutrition... from weaning and introducing solids to packing lunches and serving up party foods for older children. It emphasizes an easy approach to food preparation, with no complicated measurements or methods. Most important of all, there's a wide variety of recipes for every stage of childhood development, complete with 50 "first food" recipes, 7-day meal planners, and sound snack ideas. Practical tips accompany the dishes, including methods for promoting healthy eating habits that support brain development and a strong immune system.




Top 100 Baby Purees:
100 Quick and Easy Meals for a Healthy and Happy BabyFirst Meals (New Expanded Edition)
From first tastes and weaning to meals for older babies, this book contains one hundred quick and easy recipes for a healthy and happy baby. All the recipes are suitable for children aged six months and older. It also includes information on weaning your baby and transitioning to solid foods, food allergies, time-saving food preparation tips, on freezing and reheating your homemade baby food, plus tricks on finding the hidden nutrition in everyday foods.




The Petit Appetit Cookbook: Easy, Organic Recipes to Nurture Your Baby and Toddler
In The Petit Appetit Cookbook, mother and professional cook Lisa Barnes offers a healthy all-organic alternative to commercially processed, preservative-filled foods. It includes 150+ easy, fast, child-tested recipes for ages 4 months to 4 years; mealtime solutions for even the most finicky eaters; nutritional information for each recipe; time-saving cooking techniques; the right age- and stage-appropriate food choices; how and when to introduce solids to baby's diet; aapting family recipes for young children; recognizing signs of food allergies and intolerances. It help you create delicious menus, nurture adventurous palates, and begin a lifetime of positive eating habits for children.




Blender Baby Food: Over 125 Recipes for Healthy Homemade Meals
Whether choosing to make all baby's food at home, or just some of it, the blender is a great way to offer new flavors in a baby-friendly texture. Once a child begins to eat table food, there is always an occasion for a fruit smoothie or a nutritious blended dip. All the recipes in Blender Baby Food are accompanied by suggested age guidelines. It also includes lots of great tips for making baby food, storage and freezing guidelines as well as the appropriate way to thaw and reheat food. Plus, none of the recipes calls for any of the salt, sugar, starches or fillers found in many commercially prepared baby foods. Some of the easy recipes include.... For age 6 months and older - Peach and Pear Bananarama, Melon Madness, Zucchini and Nectarines; For age 8 months and older - Vegetable Paella, Humus for Beginners, Beefy Broccoli; for age 9 months and older - Lemon Raspberry Yogurt, Over the Top Applesauce, Spinach and Tomatoes with Ricotta; for age 12 months and older - Orange Banana Smoothie, Very Berry Pears, Broccoli and Cauliflower Melt. Blender Baby Food helps parents give their baby the best nutritional advantage!