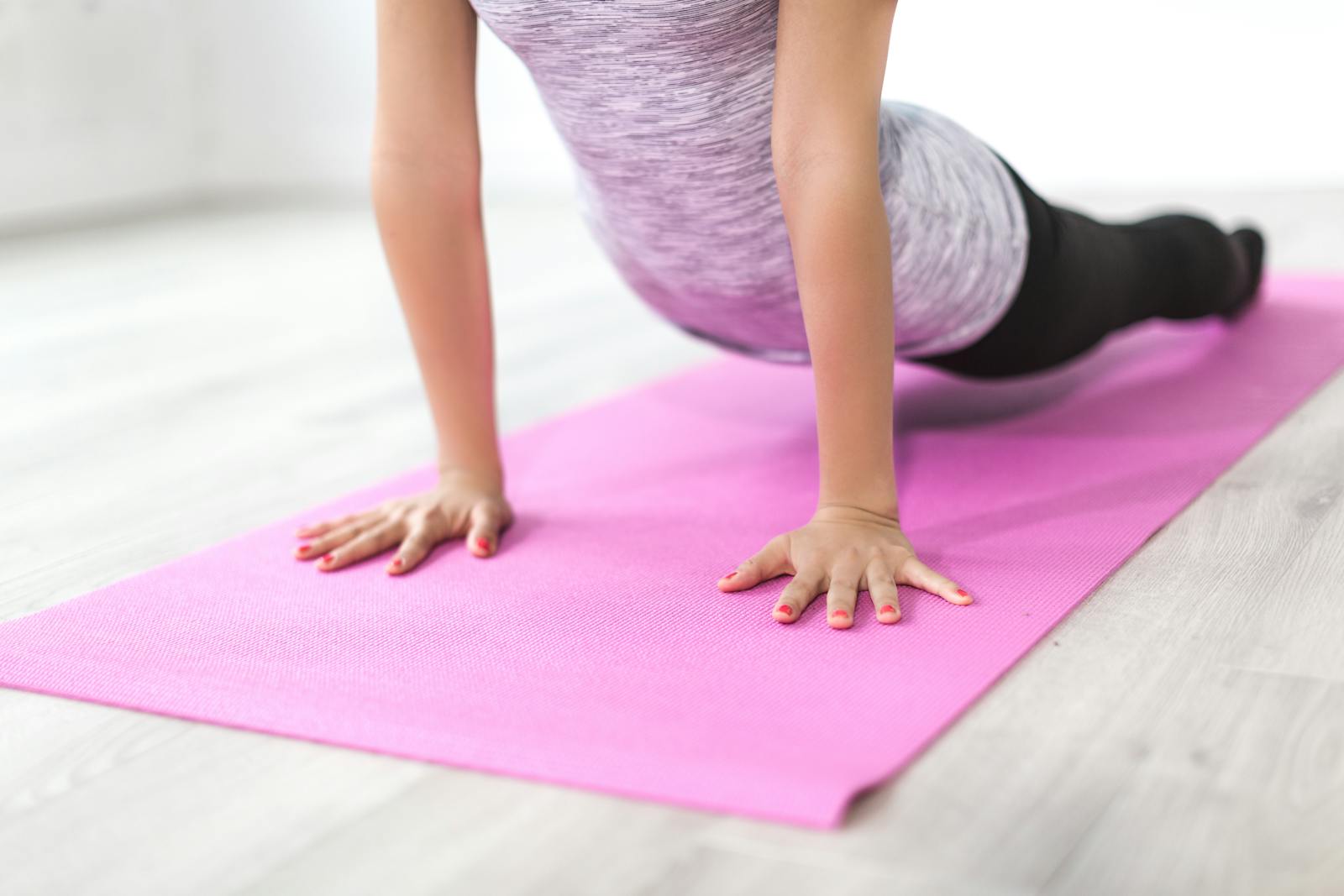 Yoga classes, whether taken at a studio, a gym, or a community center, are wonderful and instructive, but they shouldn't be the sum total of one's yoga experience. As a wise teacher once stated: "we're yogis. We practice." In order to fully reap the benefits of yoga, it's important to maintain a regular schedule, preferably one that mixes up both classes and home study. In a group setting, your teacher provides the sequencing; to develop a home practice, you'll need to tease out elements that work for your life and determine how you will put them together in a way that moves you forward.

Most Westerners come to yoga from the physical perspective, and so a home practice will generally have asana as its basis. You needn't confine yourself to practicing with a DVD or a class streamed online – indeed, part of the purpose of home study is to give yourself permission to seek out your own personal combinations. Don't feel you have to create a class every time you roll out your mat by yourself; ironically, attempting to do less will generally allow one to do more, more often. Start slow: perhaps a half Surya Namaskar or Half Sun Salutation on a daily basis, progressing to the full vinyasa, rotating between A, B, and C. It has been said that adding a twist to this will work every muscle in the body, so perhaps finish with an easy supine twist and a few minutes in Savasana or Corpse Pose. This may take between five and ten minutes a day, not a lot of time to take – but perhaps an effort to make the time to do it.

Ready for more? Take a few minutes to practice one of the easier pranayama techniques. Start with sama vritti, or Equal Breath, and allow your attention to be fully engaged in breathing. This will move you towards a meditative state of mind, so why not follow it with some meditation? Again, don't over-complicate this – try simply following or counting the breath. You will soon see why meditation is important, but rather than get upset with your difficulties staying focused, simply bring your attention back and continue. Can you allow between five and ten minutes for either of these?

Alternatively, is there reading or study you can do that will help you to better understand yogic principles? Have you actually read the Bhagavad Gita, for example, or the Yoga Sutras of Patanjali? Neither are long, but both are very rich; it's possible to learn quite a bit from reading a page a day and possibly journaling about the concepts. If you've read or re-read these recently, you might want to look for something written more recently. Desiree Rumbaugh, Cyndi Lee, Ana Forrest, Michelle Marchildon, Baron Baptiste, and Rodney Yee have all written books filled with yogic goodness. Why not take the time to avail yourself of their wisdom? Or check out the articles or videos at Yoga Journal or Yoga International ? You never know what resource might end up changing your life!

Whether you decide to focus on asana, pranayama, meditation, study, or some combination, push yourself to do it for three weeks running to install the practice as a habit. Take the time every so often to re-assess and make changes when you need to. Here's to making positive changes that move your yoga practice forward!

You Should Also Read:
Learning Pranayama Safely
An Opening Sequence for Home Practice
Following the Breath


Related Articles
Editor's Picks Articles
Top Ten Articles
Previous Features
Site Map





Content copyright © 2022 by Korie Beth Brown. All rights reserved.
This content was written by Korie Beth Brown. If you wish to use this content in any manner, you need written permission. Contact Korie Beth Brown for details.