Camp Prime Time Family Camp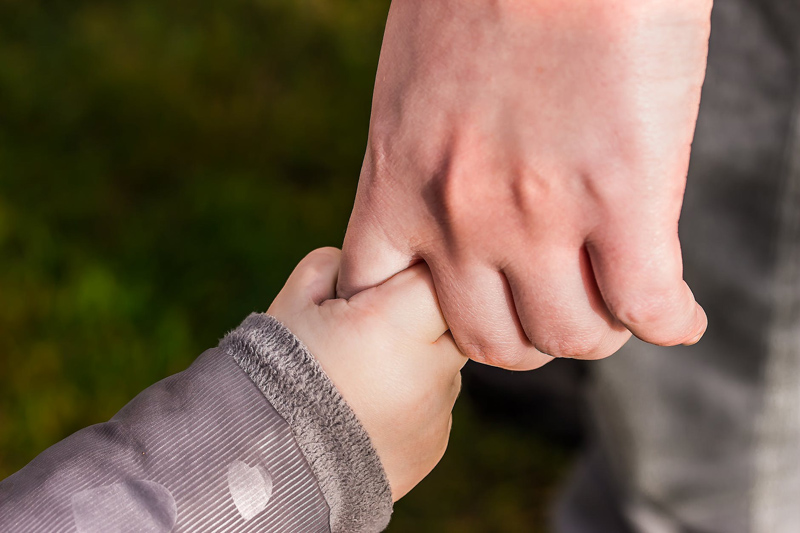 When my son was a small boy our family was invited to a family camp in the Wenatchee National Forest near Clear Lake and Yakima, Washington. Both my son and his sister loved to go fishing at the local trout farm and had expressed interest in going camping.
As a single parent, the trout farm and pitching a small tent in the backyard was about as much as I could promise them. But a trusted friend had shared a brochure about a camp called Prime Time and promised that we would enjoy it above and beyond all expectations. No matter what my friend said, I knew that any family camp in what sounded like true wilderness was beyond anything I could expect to attempt with my children. It took an amazing leap of faith for me to try that first weekend.
Volunteers furnish and maintain rustic cabins where families sleep and can make their home for the weekend. They bring in, prepare and serve meals in a lodge building and clean up so that parents can spend quality time with their sons and daughters. This also allowed each of us to develop friendships with other camping families. We had the opportunity to go fishing; take a tour around the lake in a comfortable boat; hike (with snacks and sandwiches provided); and sometimes ride horses at a local corral. A campfire and sing-along on Saturday night and playing ping pong in the game room of the lodge were also among our favorite pastimes.
Camp Prime Time was established by two men who had decided to introduce only two local children to fishing, boating, and enjoying the natural beauty of the wilderness. The boys were described in their early brochures as "partially disabled." This was a perspective I had not found anywhere else but home.
From that idea, Dave and Ralph Berthon created a community atmosphere and an amazing experience for dozens of families every weekend of the summer. Families may include an individual who is partially disabled by Down syndrome, autism, various medical conditions or other challenges. Brothers and sisters, cousins and best friends are equally welcome and included in the activities. In addition to the sensitive, enthusiastic and capable volunteers, other family members enjoying the weekend help create a temporary community where there are no barriers; no challenges caused by inexperience or discomfort with a diagnosis or serious illness that elsewhere may be considered above and beyond all the other unique aspects of the individual.
Especially for families like mine, with all our relatives out of state, and most 3000 miles away, opportunities like a weekend at Camp Prime Time can help children develop a lifelong interest in nature and outdoor skills that can be learned only by being there; creating an inclusive community and building great memories without real or imagined barriers.
Some families who do have extended family nearby, active congregations or a large circle of friends may have few opportunities to camp with relatives or others in their community because they have not been considered as capable; accommodations for special needs may be overlooked due to lack of awareness, sensitivity, or a failure of imagination.
Some family members and neighbors may be worried they will say or do the 'wrong thing' and can not follow through on their good ideas or thoughtful intentions. None of us should let what we cannot do interfere with what we can do. Sometimes it takes just one person to open up opportunities that benefit everyone who becomes involved. People of all ages with Down syndrome; chronic health concerns like diabetes; any other disabilities or serious health challenges do deserve a good quality of life and richness of experience to reach their full potential. Every family deserves happy memories that will last their whole lifetimes.
It can be difficult to persuade families of children with disabilities and/or serious health conditions to participate in a family camp or other activity because they can not afford to trust that their children will be in a safe or healthy environment planned and supported by complete strangers. Long ago when I first mentioned Camp Prime Time at meetings of our local Down Syndrome support group, not one family member responded with interest.
Fortunately I had access to a video about the camp that was filmed of weekend activities at the camp. I played the video in the background while setting up chairs, snack and information tables and the play space at several meetings in a row. Enough interest was generated that the group applied for a weekend reservation, resulting in one of the most enjoyable camping experiences ever. And of course, they never looked back.
I took a leap of faith in attending the Down Syndrome Community's first weekend, too - just a few weeks after my son with Down syndrome developed insulin dependent diabetes. The compassion and support the volunteers again showed my family was as comforting as the peaceful setting was to my spirit. I felt once again that we could step outside the cares of the day, leave any worries about the future behind, and be fully immersed in the experience and camaraderie of the camp. I wish every family had that opportunity at least once. Camp Prime Time is very much more than a very fun weekend surrounded by nature and wonderful human beings. But it would have been beyond my wildest dreams if it had been just that.
Browse at your public library, local bookstore, specialty shop or online retailer for books like:
A Camping Spree With Mr. Magee, or Curious George Goes Camping
.
Camp Prime Time video
https://www.youtube.com/watch?v=IcbWmE1ZG38&feature=youtu.be
You Should Also Read:
Fly Fishing for Kids and Teens with Down Syndrome
Golf for Children with Special Needs
Recess Skills for Children with Special Needs


Related Articles
Editor's Picks Articles
Top Ten Articles
Previous Features
Site Map



Follow @DownSynAdvocacy
Tweet





Content copyright © 2021 by Pamela Wilson. All rights reserved.
This content was written by Pamela Wilson. If you wish to use this content in any manner, you need written permission. Contact Pamela Wilson for details.