Golf for Children with Disabilities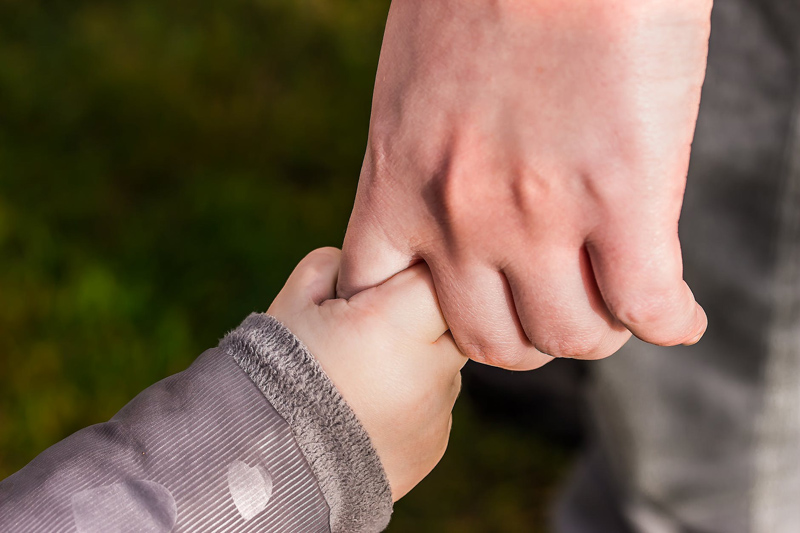 My son showed an interest in golf when he was just a sprout admiring his grandfather's golf cart and clubs. I had never learned the game, and we moved across the country from my family, so I assumed that my son's interest would wane. Because he was born with Down syndrome, I had crossed all sorts of possibilities for him off my mental list.
When he was a almost a teenager he read in a local parks department brochure that golf lessons were available, and was determined to sign up. The first time he made contact with the ball and saw it soaring over the grass of the golf range, I knew he would never look back. He finished three seasons before a scheduling conflict drew him to a drama class.
My friends who enjoy golf told me that I should learn the game. At the end of the first session of lessons I accompanied my son on his first nine holes. He was very generous in offering to teach me how to hit the ball, and after listening to my advice and encouragement for about ten minutes, other golfers in his foursome insisted I give it a try.
I found that golf is an exhilarating and wonderful sport. After three swings, I was able to hit a divot twenty yards, and was successful in returning the third piece of sod to the place it had originally grown so that the course there looked almost as good as new.
At the ninth hole, my son hit his ball what must have been 60 yards. If it had been 65 it would have landed on the green instead of the pond beside it. The ball made a satisfying splash and drew the attention and empathy of many other golfers. My son dined out on that story for weeks.
As a teenager, he enjoyed lessons at another golf course, and I found him a set of lefthanded clubs at a garage sale that suited his size and grasp. By the second session there, I was able to move a piece of sod about 30 yards. I could not hit the ball. My son continues to love the game.
When my son was almost two years old, another mom hosted a newspaper reporter at her home for an interview about our hopes and dreams for our children, who attended the same early intervention center.
The photographer seemed only slightly less interested in covering the story than the reporter, perhaps because they did not feel comfortable with their own lack of experience with individuals growing up with Down syndrome.
My son seemed to share in the general boredom over the topic. He climbed out of my lap and crawled over to the coffee table, where he found the most recent issue of Sports Illustrated. He pulled it to the center of the carpet, turned the magazine right side up, and spent the next five minutes looking for all the world like he was engrossed in reading the cover article.
This lead to my relating his interest in watching baseball, tennis, golf and football on television, and his excitement over finding sports equipment in his toychest or at the store. At that time I could not have predicted that he would ever hit a home run, have a natural golf swing, or develop his back hand. I did not suspect any such possibility.
I don't know who inspired golf pros at two different courses to offer lessons for young people with developmental disabilities just when my son could most enjoy them. It's still a mystery to me why my son expected to have the opportunity to learn his grandfather's game.
I very grateful that my son had these opportunities that never made it on to my list of hopes and dreams for him, when I was trying so hard to express to the newspaper reporter and photographer how important it was for all of us to raise our expectations for him.
Browse at your public library, local bookstore or online retailer for books on
Teaching Golf to Children
or
Accessible Golf: Making It a Game Fore All
Riverbend Down Syndrome Website:
Down Syndrome and Golf
https://www.riverbendds.org
In Play: Autism and golf feature
https://www.golfchannel.com/media/play-autism-and-golf-feature/
You Should Also Read:
Recess Skills for Children with Special Needs
Inclusive P.E. for Children with Special Needs
Accessible Designs in Playgrounds and Play Areas


Related Articles
Editor's Picks Articles
Top Ten Articles
Previous Features
Site Map



Follow @DownSynAdvocacy
Tweet





Content copyright © 2022 by Pamela Wilson. All rights reserved.
This content was written by Pamela Wilson. If you wish to use this content in any manner, you need written permission. Contact Pamela Wilson for details.