A Smile as Big as the Moon - More than Space Camp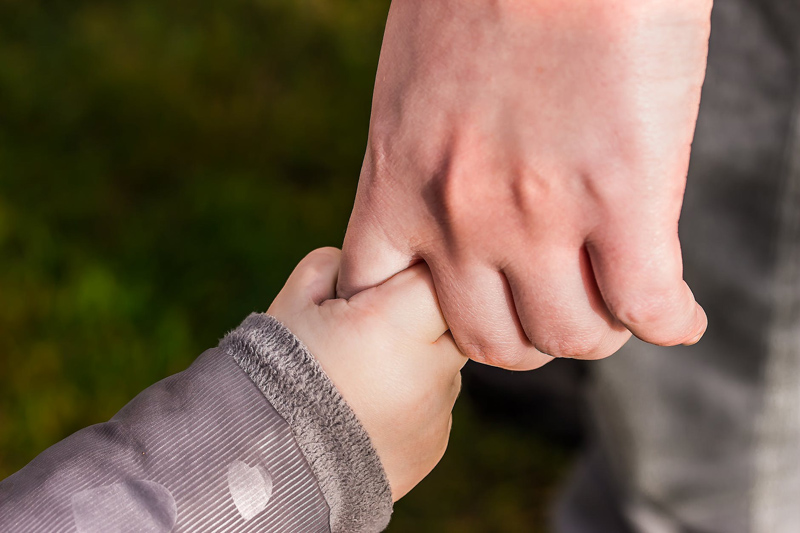 The year that my son attended mainstream kindergarten, teacher and football coach Michael Kersjes got the notion that students in his special education classroom should have the opportunity to participate in Space Camp at the US Space and Rocket Center in Huntsville Alabama. One of those students had Down syndrome, like my son.
As I watched the 2012 Hallmark movie based on this book, I was transported back to that exciting and distressing time when impossible ideas were being turned into surprising reality, with very little help and bucketsful of true opposition from those whose job titles indicated expertise and support for students with special needs and their families.
I had volunteered in my son's special education preschool classes and the mainstream preschool classrooms associated with the wonderful parent education programs offered at our local community college. When the parents of his mainstream classmates suggested that my son continue with their children in mainstream kindergarten, I took the matter up with the special education preschool principal and the special education administrator who could arrange his enrollment.
I was told that only the most high functioning children with Down syndrome were considered for 'mainstreaming' and that since my son was low functioning with low potential, a mainstream classroom would be inappropriate for him. They said he would need a smaller classroom size, one to one support, and specialized curriculum. I asked whether he could be enrolled in a gifted classroom that offered those benefits. Although I was only inviting them to 'think outside the box' I was quite taken with the idea once I had said it.
The answer was no.
So I found a good mainstream kindergarten teacher who said she would be interested in having him and his Down syndrome in her class, and arranged to enroll him through normal channels other five year olds used to start their kindergarten year. I happened to have written a letter to the editor of the Seattle Times that they accepted as a guest article, explaining that I wanted my son to have the gift of a mainstream kindergarten year, and why.
That came in handy at his pre-kindergarten IEP meeting when I was told it would be impossible to enroll him because they had no prior notice of my intentions. I saw a clipping of that article in his file and referred them to it. They may not have remembered our previous conversations but they could not deny they had missed it in the Times.
So the most difficult scenes for me in "A Smile as Big as the Moon" were not the student bullies teasing the students in the special education class. My son's classmates and other students at his school were mostly very kind and welcoming; he also has a wonderful older sister whose friends and classmates knew him from scouts, sports and the neighborhood.
The scenes that I found distressing involved the school district personnel who responded to the most practical requests for support or modified curriculum as if they were ridiculous suggestions; those who grudgingly allowed my son to enroll but relished the thought that he would fail; and even some teachers who made remarks more hurtful than anything my son would hear on the playground.
I had observed special education classrooms where administrators assured me my son belonged, but in observing staff during breaks on days I spent volunteering in my daughter's classroom I found the students with learning disabilities were criticized, ridiculed, ignored or treated with contempt by staff I expected to know better.
Like the teacher in "A Smile as Big as the Moon" I felt that my son's opportunities unfolded due very much to the momentum of my advocacy for his mainstream placement. I identified with Michael Kersjes' anxiety once the students were on their way to Space Camp, and also his belated realization that he had underestimated his students' potential and readiness. My son was an amazing kindergarten student. He was put in a high pressure situation, for which I had prepared him and everyone else the best I could, and he ran away with the opportunity.
Reading the reactions of parents of babies and very young children after viewing the television movie, I am struck by how little their perspective has changed about what their children may be subjected to from bullies, or just the average classmate. We have more than twenty years behind us of inclusive education, mainstreaming, peer tutors and social 'buddies' in our schools. This movie depicts events that took place in the 1989. Surely we should be able to expect better opportunities and relationships for students with learning differences or developmental disabilities in schools today.
This story is as informative and inspiring today as it must have been twenty years ago. Mr. Kersjes' class were pioneers who did open doors for students representing the true diversity of our communities. He and his teaching partner created the opportunity; found community support; dealt with truly imposing bureaucracies; and built supports for the student's preparation - but the students are the true heroes of the story. I am still very proud of my son's accomplishments in kindergarten.
Although his principal told me at the end of the school year that no other five year old with Down syndrome would be allowed to enroll in a mainstream kindergarten in the district, despite my son's success, I was aware of others who did just that.
Having a great time at Space Camp would have been enough, but their success in demonstrating their potential when the adults in charge eventually got things right pushed open a door that should never have been closed in the first place.
Browse at your public library, local bookstore, or online retailer for the book or DVD of
A Smile as Big as the Moon: A Special Education Teacher, His Class, and Their Inspiring Journey Through U.S. Space Camp
Peter ten Brink
Actor with Down syndrome encourages teens to reach for their dreams
https://beaconnews.suntimes.com/news/16359716-418/actor-with-down-syndrome-encourages-teens-to-reach-for-their-dreams.html
You Should Also Read:
Seeing Children with Disabilities in Movies, Ads and Television
Melissa Riggio Made a Difference
TV Actors Who Have Down Syndrome


Related Articles
Editor's Picks Articles
Top Ten Articles
Previous Features
Site Map



Follow @DownSynAdvocacy
Tweet





Content copyright © 2021 by Pamela Wilson. All rights reserved.
This content was written by Pamela Wilson. If you wish to use this content in any manner, you need written permission. Contact Pamela Wilson for details.