Characters with Disabilities in Movies and TV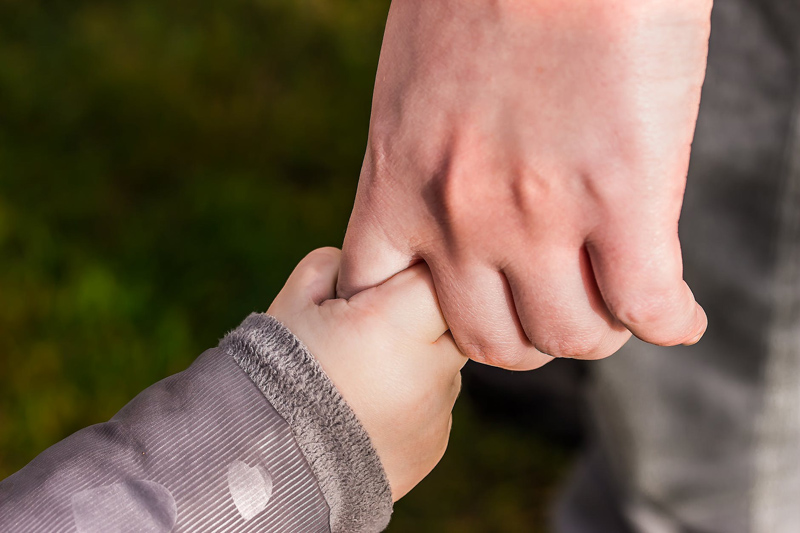 For many years, advocates and actors have been working for the inclusion of people with disabilities to be represented in the media as both central characters and extras so that what we see in commercials, movies, television shows, newspapers and magazines more accurately reflect our communities.
In an article featuring Sesame Street writer Emily Perl Kingsley, she pointed out that people with disabilities are the largest minority group in the United States. Individuals with a disability represent all backgrounds and social classes.
As parents and extended family members, we are especially aware of the rarity of children with any disability being shown as a natural part of classrooms or communities that are shown in the media.
The invisibility of children with disabilities on television and movies affects our sons and daughters as well as their brothers, sisters, cousins and classmates. Other children and teens are strongly influenced by representations of their peer group in the media, and the exclusion of anyone who uses a wheelchair or has Down syndrome creates more challenges for our youth than the disability.
Mainstream children and teens continue to casually use derogatory words that are offensive to their peers with developmental disabilities where such comments involving race, ethnicity, gender and even weight are strongly discouraged. Many adults are unaware that these references are hate language.
Organizations and task force participants who work in our communities to eliminate hate crimes and tension between ethnic groups often reflect the disregard of the media for people with disabilities in our communities. We will not be successful in creating vibrant, inclusive neighborhoods when the largest minority in each one is forgotten or dismissed.
Most children and teens with disabilities are just ordinary young people going about the business of growing up with all the hopes, dreams, and challenges of their mainstream peers, siblings and cousins. It is certainly not too much to ask to have media representation in commercials, television and movie scenes, print ads and articles that all other groups have struggled for civil rights can expect.
Individuals with disabilities should be shown in the media as representatives of every culture, class and origin. Our sons and daughters deserve to see individuals who look like them as well as those who benefit from the same accommodations, support or technology.
Our children will no doubt always identify with main characters and greatest level of fantasy just like their mainstream peers. They should also have a representative in that main character's circle of friends, classmates or family who are casually accepted as all children and teens wish to be in real life. Classmates, siblings and neighborhood peers may feel invisible or dismissed in everyday life and can be comforted and inspired by characters written without prejudice or stereotype. They are much more like one another than they are different, too.
One of the greatest bits of advice I heard in mainstream Mommy and Me classes when my children were preschoolers was to give them in wishes what they might never have in reality. When we are successful in persuading casting agencies, advertisers and writers that including youth with disabilities in representations of all ethnic groups and social situations that are presented in the media, some of those wishes might become possible in the real world.
Books on acting and auditioning can be found at local libraries, bookstores, and online retailers -
Self-Management for Actors: Getting Down to (Show) Business
and
Children in Acting and Performance Arts
.
Colin Young and Sarah Gordy in Call The Midwife
10 Interview: Call the Midwife controversy couple
https://www.itv.com/thismorning/showbiz/call-the-midwife-sarah-gordy-colin-young
I was told I'd never be a TV actor
https://dailym.ai/1nBydPk
One Woman Never Takes 'No' for an Answer as She Fights for Rights of Performers with Disabilities
Pam Vetter interviews Gail Williamson about rights of performers with Down syndrome and other disabilities to represent themselves in commercials, movies and television shows
https://www.americanchronicle.com/articles/48379
Kickstarter! Metaphase, a graphic novel from Chip Reece, features a young main character with Down syndrome as a superhero.
https://kck.st/1alotG5
English and Spanish previews
https://www.comixology.com/Metaphase/comics-series/10554
BE MY BROTHER - Tropfest 2009 Winner (TSI: "Spring")
https://www.youtube.com/watch?v=8d-7IFN4DKA&feature=plcp
Vanessa Paradis stars in Jean-Marc Vallee's 'Cafe de flore'
as single mother of a child with Down syndrome
https://tinyurl.com/3hcusb6
Sarah Gordy - BBC Upstairs Downstairs
https://www.youtube.com/watch?v=GoDgWvXiZGg
https://www.sarahgordy.com/
Any Day Now: Tribeca Interview - It's a Family Affair
https://www.tribecafilm.com/news-features/Any_Day_Now_Travis_Fine.html
Travis Fine's drama co-stars Alan Cumming and Garret Dillahunt as a couple
fighting prejudice while attempting to adopt a teenager Down syndrome
https://tinyurl.com/8yvkexs
Isaac Leyva -
https://www.imdb.com/name/nm4686126
Recurring characters who have Down syndrome on
the TV show, Glee
https://tinyurl.com/GleeDSdvd
The Secret Life of the American Teenager
TV show has a character with Down Syndrome
https://tinyurl.com/ScrtLfAmTeenDS
New Civil Rights Movement: Passionate Crusade for Inclusion of People with Disabilities
Pam Vetter interviews Emily Kingsley about including people with disabilities in commercials, movies and television shows
https://www.americanchronicle.com/articles/viewArticle.asp?articleID=47129
L. A. Times April 7, 2008 - Pictured: Actors Chris Burke and Michael Rankin
Hollywood's doors opening for actors with disabilities
https://www.latimes.com/features/health/la-he-acting7apr07,0,5237445,full.story
Australia and UK:
"
The Music in Me
" is an international award-winning documentary about the Sydney dance troupe the
Merry Makers
, all of whom have intellectual or multiple disabilities. Lots of people with Down syndrome belong to Merry Makers. It will be screened across Australia a special on Andrew Denton's "
Enough Rope
" on Monday 9th June 2008, 9.35 pm, on ABC1.
Down Syndrome in Arts and Media - Talent, Referrals, Consultation, Advocacy
https://www.dsiam.org
Dionysus Theatre - Houston
Yellow Brick Road documentary
- ANCHOR Acting Troupe (Answering the Needs of Citizens with Handicaps through Organized Recreation)
Sprout Film Festival - New York
Media Access Awards Presented by the California Governor's Committee on the Employment of People with Disabilities
Mark Povinelli: Mirror Mirror reflects frustrating times for dwarf actors
He may be the star of the new Snow White adaptation, but Povinelli's dwarfism means he's fighting for varied roles
https://www.guardian.co.uk/film/2012/apr/06/mark-povinelli-mirror-mirror-dwarfism
Via Down Syndrome in Arts & Media
https://www.facebook.com/ActorswithDownSyndrome
"I'm so proud of Adrian Esposito who wrote and
produced this film with the support of his mom.
Adrian has a diagnosis on the autism spectrum,
an amazing young film maker from NY. His film
addresses discrimination and Down syndrome in
the 1800's with the Seneca Nation.
Congrats Adrian, you and the beautiful actors
you cast are STARS!"
Bury My Heart With Tonawanda Trailer
https://tinyurl.com/a2cady3
Shunned by 19th century society, a man with
Down syndrome finds love and acceptance
with the Seneca Nation.
https://www.youtube.com/watch?v=fbQb6rfvGG4&feature=share&list=UU_m2Le1jiiaXjWGFKkeyDSQ
For more information please visit
https://bmhwt.wordpress.com
You Should Also Read:
Down Syndrome and the Acting Gene
Costumes for Children with Special Needs
Art and Self Expression for Children with Special Needs


Related Articles
Editor's Picks Articles
Top Ten Articles
Previous Features
Site Map



Follow @DownSynAdvocacy
Tweet





Content copyright © 2022 by Pamela Wilson. All rights reserved.
This content was written by Pamela Wilson. If you wish to use this content in any manner, you need written permission. Contact Pamela Wilson for details.