Art and Self Expression for Children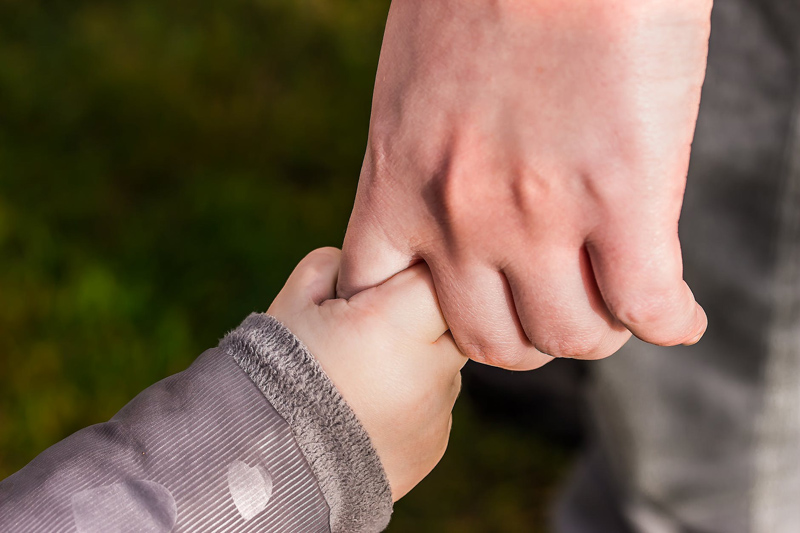 Creating art is a precious part of early childhood for young people with special needs just as it is for their mainstream peers. Children and teens with disabilities who find a creative outlet in various artistic media can share their perspectives and insights without the limits of language skills or conventional rules that all artists find restrictive.
Sometimes families of children with disabilities are short on time at home when their son or daughter would otherwise naturally have time to paint, paste, tape and fasten art on the kitchen table or backyard. We need to remember to set aside time for our children for creativity and play.
Babies and young children with disabilities may learn to fingerpaint with pudding and work with edible clay in parks department programs or early intervention centers. Handprints and thumbprints may transform into turkey feathers or bumblebee wings for holiday gifts for doting grandparents.
Older children with disabilities who are included in mainstream programs often discover wonderful opportunities for self expression and the delights of the creative process. Children and teens who have suffered traumatic events may find ways to express what happened and how they were affected, and begin to heal through art therapy.
There are always safety issues with art supplies and working with different processes, so planning well and providing close supervision of every child is necessary no matter where they are exploring or practicing their skills.
Art is a very personal experience even when working on group projects so each child should have adequate space and protection for their efforts from intrusion, advice, rushing and criticism. Working on art in groups builds a sense of community when there is respect and acceptance of every person as an artist.
Creative energy grows when children are given opportunity, time, and a variety of experiences. Art is especially important for those whose days may be overscheduled, or short on individual self expression and choice. Children with language and speech disorders can use art as an alternate means of communication, just as those who find their words are inadequate to describe their feelings.
Children with disabilities are regularly evaluated and their programs are often planned around the activities that are most difficult for them. They often hear the phrase 'that's better' as a compliment when other children are told 'that's good.' Creating art can be a refuge from expectations and evaluations for everyone, especially because appreciation is a matter of taste and audience.
The process of creating art is as valuable as the art that is created. Imagination, creativity, and the process itself can transport any child to a different level of thought and feelings. It is an activity that can be carried on no matter where a child may be, as a distraction from boredom, stress, pain, or other cares of the day.
Displaying creative works can be an important part of self expression. Children should be allowed to share their projects with receptive audiences, and also to keep private those that they are not ready to share with others. They deserve public art shows with previews for families and friends, featuring snacks and conversations with the artists.
There are wonderful local arts programs for children and young adults with disabilities, and national organizations that promote opportunity for artistic expression and display of artists' works. Schools with PTA Reflections programs, art instruction and classroom opportunities, and parks departments art programs for children, are both wonderful resources for children with disabilities, too.
There are many artists with disabilities who offer their work online. We can support their efforts and encourage our children by spreading the news about their talent and creativity and of course buying pieces of art, notecards or other items for sale.
Art lifts us up when life is difficult, and helps us appreciate everything good and beautiful in the world when we have forgotten to look for a while. It can help bring us peace as well as delight. Let's do what we can to keep the creative spark alive in our families as our children grow.
Browse at your local bookstore, public library, art store or online retailer for products and books for
Teaching Children Art
Artist Mom and Daughter Explore Their Relationship In Photos
https://www.mymodernmet.com/profiles/blogs/emer-gillespie-picture-you-picture-me
" ... The ongoing and collaborative portrait project between Irish artist Emer Gillespie and her daughter, Laoisha, born with Downs Syndrome, began in 2008 and continues to develop through today. ..."
https://bit.ly/1kW196f
Emer Gillespie
https://www.emergillespie.com/
SLP Corner: How Arts and Crafts Help Develop Language in Young Children
https://www.pediastaff.com/blog/slp-corner-how-arts-and-crafts-help-develop-language-in-young-children-14607
What Art Therapy Learned from September 11th
Children's drawings of 9/11 increased our understanding of trauma and PTSD
https://www.psychologytoday.com/blog/the-healing-arts/201109/what-art-therapy-learned-september-11th
Art Therapy, Children and Interpersonal Violence | Psychology Today
https://www.psychologytoday.com/blog/arts-and-health/201310/art-therapy-children-and-interpersonal-violence
Michael Johnson - Artist with Down Syndrome
https://www.artistmichaeljohnson.com/
Judith Scott - An Artist Who Wrapped and Bound Her Work, and Then Broke Free
https://nyti.ms/1txjsjT
Meet Zot Artz Founder Dwayne Szot and His Amazing Painting Wheelchair - Disaboom
https://www.disaboom.com/arts/meet-zot-artz-founder-dwayne-szot-and-his-amazing-painting-wheelchair
Michael Jurogue Johnson - American Artist with Down Syndrome
https://users.psln.com/sharing/Michael/mainMichael.html
Pediatric Therapy Corner: Let Your Fingers Do the Artmaking!
https://ht.ly/97oSY
What is Touch Drawing?
https://www.touchdrawing.com/2TouchDrawing/WhatisTD.html
Writing with Grace - A Journey Beyond Down Syndrome
https://tinyurl.com/kjbataf
You Should Also Read:
Thoughts From the Middle of the Night
Expressing Friendship with Valentines
Music Education and Music Therapy


Related Articles
Editor's Picks Articles
Top Ten Articles
Previous Features
Site Map



Follow @DownSynAdvocacy
Tweet





Content copyright © 2022 by Pamela Wilson. All rights reserved.
This content was written by Pamela Wilson. If you wish to use this content in any manner, you need written permission. Contact Pamela Wilson for details.