Mothers Day Crafts - Childhood Disabilities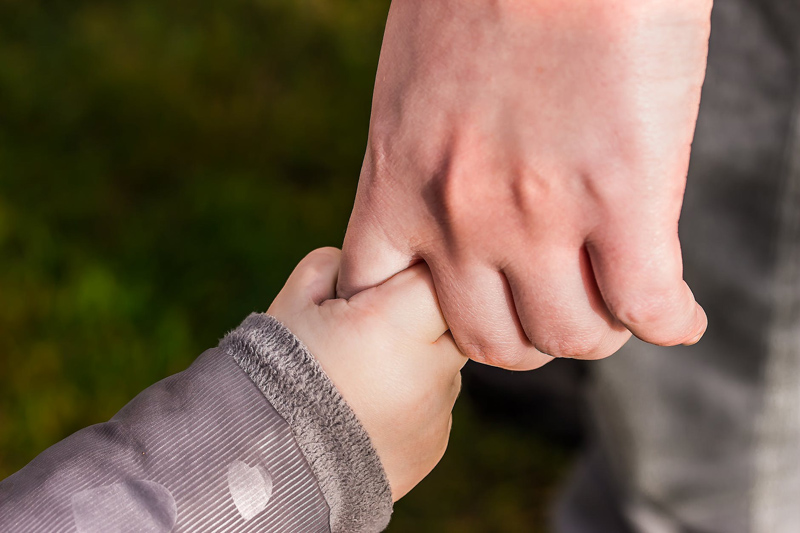 Although Mother's Day has an interesting history in our country, it is the history and tradition of Mother's Day celebrations in our own homes that will be the most important to our children. The second Sunday of May is an enormously commercial holiday when we honor our own mothers as well as giving our children a chance to delight us with lovely gifts and affection.
There are lovely and funny books that explain the concept of Mother's Day to children, and wonderful books on making Mother's Day crafts. Many children with disabilities, like their mainstream peers, benefit from the services of a personal shopper for gifts from the florist or department store. It's perfectly OK to show a child what you want as a present and letting them hand over the cash or debit card at the register. Of course, the tradition is that we appreciate most a gift that comes from the heart, art box or garden. Why not enjoy a mix?
It is fun when a child can choose among craft projects when creating a gift for Mother's Day. Children with disabilities are sometimes subjected to choices that would not be considered for their mainstream peers, but for this holiday choices can be absolutely sentimental or even cheesy and still have appeal. There are some poems and posters that are especially meaningful for mothers because we understand the special needs of every child, whether they have a diagnosis or not. And of course, mainstream mothers deserve recognition and appreciation every day that barely happens one day a year, too.
My son was offered a selection of quotes and poems for a Mother's Day project one year in his mainstream classroom, but chose to write his own sentence for framing. It perfectly expressed what he wanted to communicate, although it would never be found in a commercial or store-bought card.
For this reason, I suggest that children be offered a fierce or sassy option for comments in a card or piece of art. Imagine in 20 years, a snapshot of that statement framed by puzzle pieces, flowers or rainbows that your son or daughter could present at a conference showing their self-determination goals and advocacy work started at an early age. Naturally we would also like to see phrases like "My mom is a superstar" in the presentation, too, so keep those options open.
As with any craft book or webpage that provides ideas and step by step directions, the developmental stage and physical abilities of the child, and safety issues of the project are equally important. Some children have difficulty grasping paper and may enjoy using colored craft sticks instead; others have sensory issues with glue, scents, or textures that are not necessary for the project. Many art products have warning labels that describe proper use and what to do if prolonged skin contact or accidental ingestion occurs. There is almost always a non-toxic substitute available and a way to make a project an expression of creativity rather than discomfort.
I recently found a project via a Facebook page that featured cement mix in an activity for preschoolers. Teachers and moms posted comments requesting the site to remove the link from their timeline due to safety issues (cement mix can burn off skin, and is dangerous to inhale). The person who posted the activity refused, with the explanation that other parents should read the comments about the safety issues and would miss them if the message was deleted. Of course most people click on links without reading comments so there was a great deal of distress communicated over that.
A few weeks later, disparaging remarks were posted there about parents who buy safety helmets for toddlers unsteady on their feet, supported by many readers whose children had not had life-threatening or life-altering accidents. I believe that reducing and managing risk should be high on our list of priorities. Safety equipment, constant supervision, and age appropriate activities are important for art projects at almost the same level as sports. Don't hesitate to reduce or better manage the risks in your child's life as you win better opportunities for them to experience the dignity of risk.
And as with any craft project a child brings home, it's wonderful to use refrigerator magnets, bulletin boards or frames to display them for a time. A scrapbook can be used to collect what has not been obviously a creation by an aide or volunteer, and anything that your child values no matter how much hands-on help was given. If a favorite therapist, staff member or teacher brought in stickers or other stuff that is your child's favorite character or item, your son or daughter might expect you to appreciate that expression of themselves in the work.
One-third to one-half of children in a classroom have non-traditional families, including those who have a mom away in the military, those who are cared for by another relative due to the absence of their birth mother, those who have two moms or two dads at home, and those who wish to make cards for someone who fills the role of mom, grandmother, or auntie. Love is not constrained by traditional expectations. Expressions of a child's affection are often not bound by old tradition, either.
One year I wore a Mother's Day necklace of colored and plain tubes of pasta a few days a week the rest of the month of May. As it happens, our local high end department store had expensive necklaces that looked very similar, strung on gold and silver chains rather than multicolored yarn, and I enjoyed many compliments on mine. I kept wearing it because I was so proud that my child could string those pieces of macaroni together, and was so excited to describe how it almost magically came together.
Browse at your public library, local bookstore, or online retailer for books like
The Night Before Mother's Day (Reading Railroad)
-
or idea books for Mothers Day Crafts
Print the You Have Superpowers Mother's Day Card from Terri Mauro
https://specialchildren.about.com/od/needinspiration/tp/lovenotecardsMD.htm
Awareness and Inspiration poster and poem
https://www.allinadaysquirks.com/2012_04_04_archive.html
Could you create art from a toilet paper roll at a different level?
Art of the Toilet Paper Roll
https://www.brainpickings.org/index.php/2009/10/26/toilet-paper-roll-art/
You Should Also Read:
Mothering Babies with Special Needs
Inspirational Mothers - Disability Advocacy
Mental Wellness in Pregnancy and Motherhood


Related Articles
Editor's Picks Articles
Top Ten Articles
Previous Features
Site Map



Follow @DownSynAdvocacy
Tweet





Content copyright © 2021 by Pamela Wilson. All rights reserved.
This content was written by Pamela Wilson. If you wish to use this content in any manner, you need written permission. Contact Pamela Wilson for details.