Inspirational Mothers - Down Syndrome Advocacy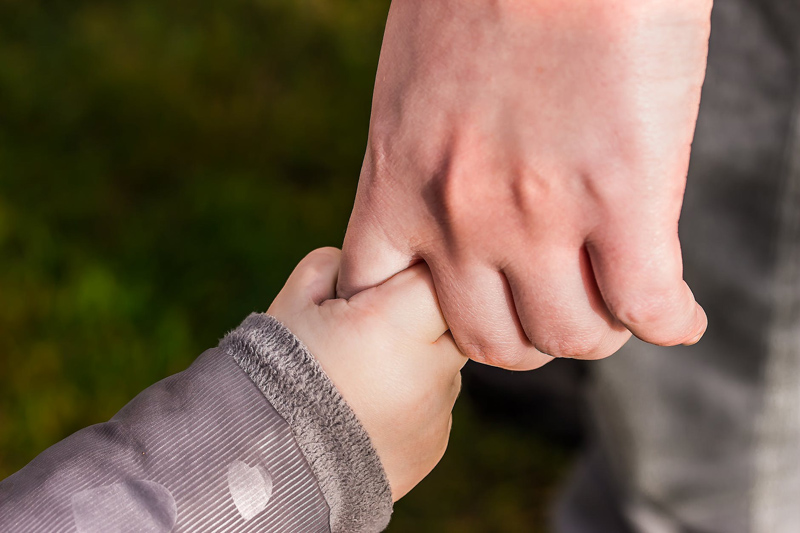 I just very moved to read the touching note from Nancy Iannone at DownSyndromePregnancy.org:
The essay that spoke to me when I was pregnant
, and the link to
Thoughts from the Middle of the Night
, itself a heartfelt thank you to the moms who inspired me.
No discussion of support for families who have a prenatal diagnosis of Down syndrome would be sufficient if it did not include information and links to DownSyndromePregnancy.org:
"We provide a free downloadable practical guide for expectant moms, Diagnosis to Delivery: A Pregnant Mother's Guide to Down Syndrome. We also host an interactive blog, which gives expectant parents a place to ask questions, voice concerns, and receive feedback.
DownSyndromePregnancy.org is a non-profit organization that offers support to expectant parents who have received a prenatal Down syndrome diagnosis and are moving forward with their pregnancy. The material is not appropriate for women who are still weighing options about their pregnancy because it infers that a woman will be continuing a pregnancy to delivery and beyond. More appropriate resources for women weighing options are their medical providers and Understanding a Down Syndrome Diagnosis distributed by Lettercase.org. "
Her message also reminded me of a woman my son introduced me to when he was playing host at a school district event for families of young children with IEPs or 504 plans. When a family arrived and no one walked over to greet them, he would introduce himself and then bring them over to me.
That night was memorable for two reasons. First, I had helped plan the event and had inexplicably neglected to find volunteers to welcome participants. I had always felt this was important because the first time I brought my infant son and his toddler sister to a Father's Program event in Seattle, there was no one there I knew, and for a few minutes I felt that I should not have been there. A young man with Down syndrome noticed me standing with my children away from everyone else, zeroed in on us from across the room, and made a beeline to get there. He introduced himself and made small talk for a while, before introducing me to another group at the event. I have never forgotten his kindness.
Secondly, when my son introduced me to one of the women at the school district event I helped plan, I did not recognize her name or face at all from a previous and significant meeting. She was my Parent to Parent visitor from King County ARC when we first arrived back in the Seattle area when my son was just a few months old.
She let me talk for a moment as if we had never met and then said, "Pam, I bought you pie." Before she could remind me further, that whole memory came back intact, with a sense memory of a beautiful slice of pie and the gratefulness I had felt through many years since.
She laughed when I said, "It's you! Thank you so much!" And she knew just what I meant, because someone had meant that much to her when her sweet baby with Down syndrome was new. I'm sure others listening thought that I really must love pie. Also true.
To discover that I had a small influence inspiring the amazing Nancy Iannone brings those experiences full circle and I hope that, like a stone dropped into still water, thankfulness and inspiration continue to ripple outward to other families from both of us.
Browse at your public library, local bookstores and online retailers for books like
Gifts: Mothers Reflect on How Children with Down Syndrome Enrich Their Lives,
and - A Good and Perfect Gift, A: Faith, Expectations, and a Little Girl Named Penny
Diagnosis to Delivery: A Pregnant Mother's Guide to Down Syndrome
by Nancy Iannone and Stephanie Meredith
https://downsyndromepregnancy.org
Download the free eBooks or order from Woodbine House Publishing:
For Expectant & New Parents: Diagnosis to Delivery: A Pregnant Mother's Guide to Down Syndrome
For Extended Family Members & Friends: Your Loved One Is Having a Baby with Down Syndrome
https://woodbinehouse.com/diagnosis_to_delivery.asp
Our Story of Down syndrome: The Short Version
https://www.mardrasikora.com/down-syndrome-short-version/
Northwest Center: A Conversation with our Founders
https://www.youtube.com/watch?v=0R1j4iJiJM0&feature=youtu.be
How a Mom's Letter Paved Way for Young Man's Visit With President Obama
https://tinyurl.com/8484yxf
Grown Man Now with Billy Schulz and Dr Jane B Schulz
https://www.youtube.com/channel/UCE8yulS1cpQ33pqyhM3mIXg
Nine Myths About Raising a Baby with Down Syndrome
https://www.fudgebananaswirl.com/9-myths-about-raising-a-baby-with-down-syndrome
Down Syndrome:
Shifting Perspectives at the Dublin Arts Council
https://www.youtube.com/watch?v=TQ61vJdqyWw
Is Ryan Gosling talking to you?
Hey Girl - The only R-word you'll hear me use is "Relax."
https://www.extremeparenthood.com/2012/03/special-needs-ryan-gosling-week-5.html
Every mom should have a pair of
Wonder Woman socks
!
https://tinyurl.com/SprHeroSox
Mum's viral video shames students who didn't invite daughter with Down Syndrome to school dance
https://indo.ie/ryN6j
You Should Also Read:
New Parent Information on Down Syndrome
A Brand New Baby with Down Syndrome
Building a Down Syndrome Library for Parents


Related Articles
Editor's Picks Articles
Top Ten Articles
Previous Features
Site Map



Follow @DownSynAdvocacy
Tweet





Content copyright © 2022 by Pamela Wilson. All rights reserved.
This content was written by Pamela Wilson. If you wish to use this content in any manner, you need written permission. Contact Pamela Wilson for details.