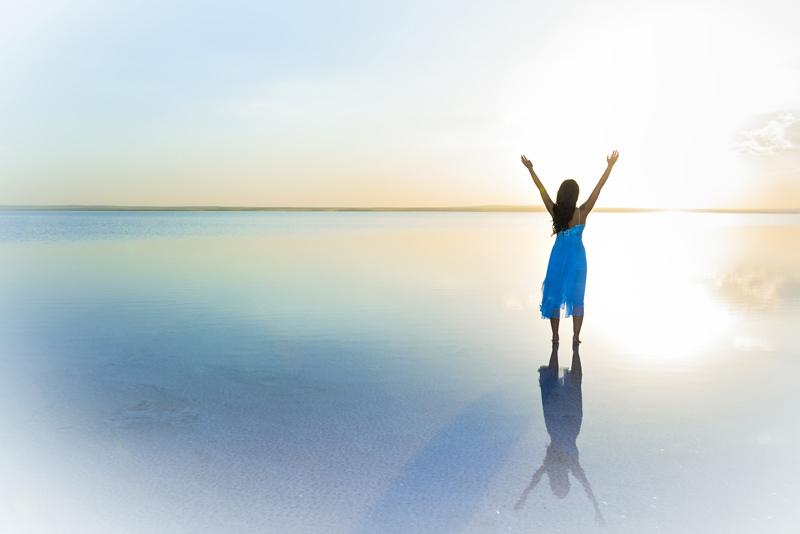 Asthma is a growing worldwide epidemic for all ages—from babies to older adults. In the U.S., asthma rates are steadily climbing; according to the CDC (Centers for Disease Control in the U.S.) 7.1 million American children have asthma. That's approximately 9.5% of all kids in the U.S. One study has shown that babies who have severe bronchiolitis infections are more prone to asthma later in childhood and that bronchiolitis may be a predictor of future asthma trouble for kids.
What is Bronchiolitis?
Bronchiolitis is a lung infection in babies and young children. This lung disease is common in childhood and is most often caused by RSV, but can also be caused by the common cold, influenza and other viruses. Bronchiolitis infection is most common during the winter months.
The virus causes a narrowing of the tiniest airways, or bronchioles, in the lungs. The airways become inflamed and full of mucous, making it difficult to breathe. Bronchiolitis is contagious—the virus is airborne and easily caught from someone who is sneezing, coughing or talking. The virus can also live for a time on objects such as utensils, towels or toys, then touching eyes, nose or mouth.
The incubation period is usually several days to a week. Duration of the infection is typically about 12 days, though children who develop a severe case may cough for weeks after.
Bronchiolitis Risk Factors
Bronchiolitis is usually a mild disease; however, for certain babies, the illness may require hospitalization. The illness typically strikes young babies and children during the first two years of life and is most common from around 3-6 months of age. Bronchiolitis is more common in boys, babies who are not breastfed and who live in crowded conditions.
Additional risk factors can include a child being born prematurely, chronic heart and lung conditions, exposure to tobacco smoke, a weakened immune system and/or having siblings who attend school or daycare (as they can bring the infection home).
Bronchiolitis Symptoms
Most parents believe their children are sick with the common cold, as there is a similarity between the first symptoms of bronchiolitis and a cold. These may include:
• Stuffiness
• Runny nose
• Mild cough
• Mild fever
These symptoms may last a day or two, typically followed by a worsening cough and wheezing. A more serious bronchiolitis infection may show these symptoms:
• Cyanosis (the skin turns a shade of blue due to lack of oxygen)
• Rapid, shallow breathing
• Rapid heartbeat
• Flaring nostrils
• Intercostal retractions (the muscles between the ribs pull inward)
• Irritability and difficulty sleeping
• Dehydration
• Lethargy and fatigue
These signs should be considered a medical emergency—it is necessary to call a doctor or ambulance as soon as possible to get your child medical assistance. At this point, a baby or young child will need to be hospitalized and closely watched. Antibiotics are not useful against bronchiolitis, as the infection is due to a virus.
Asthma Sometimes Follows Bronchiolitis
According to the AAAI (American Academy of Allergy Asthma & Immunology), a group of doctors, Bacharier et al, found that children hospitalized with bronchiolitis went on to develop asthma in about 50% of the cases. That's a staggering number. The study included babies who were previously hospitalized with RSV bronchiolitis during the first year of life. These children were then followed up to the age of 7 years. Nearly half of these children developed asthma by the age of 7.
The most prevalent risk factors were having a mother with asthma, exposure to high levels of dog dander in the home, having a positive skin test to an airborne allergen during the first three years of life, having multiple wheezing episodes during the first three years and/or having higher levels of inflammation markers in the epithelial cells of the nose. Researchers found these factors to be more predictive of asthma more often than having a family history of asthma.
Home Treatment of Bronchiolitis
Most cases of bronchiolitis are mild and can be dealt with at home. It is important that your child stay hydrated. In addition, a cool-mist vaporizer may make dry indoor air easier to breathe and help to loosen phlegm and mucous in the airways. Hold your little one in an upright position can make breathing easier. You might try placing your baby in a car seat. A little one's nose can be cleared with a nasal bulb syringe and saline nose drops. Acetaminophen may also help to reduce fever and aches. Always be sure to check with your doctor to ensure these methods are safe for your baby.
Call your doctor at the first sign of severe infection symptoms. Prompt treatment can save your child's life.
Not all babies who get sick with bronchiolitis will develop asthma, but it's a good idea to be aware of the risk factors and symptoms. Awareness is key.
Please check out my new book
Asthma's Nothing to Wheeze At!
Now also available on Amazon
Asthma's Nothing to Wheeze At!
You Should Also Read:
RSV and Asthma
Childhood Asthma Risk Factors
Understanding Asthma Signs and Symptoms


Related Articles
Editor's Picks Articles
Top Ten Articles
Previous Features
Site Map



Follow @SherryAsthma
Tweet





Content copyright © 2021 by Sherry Vacik. All rights reserved.
This content was written by Sherry Vacik. If you wish to use this content in any manner, you need written permission. Contact Sherry Vacik for details.