Writers Raising Children with Down Syndrome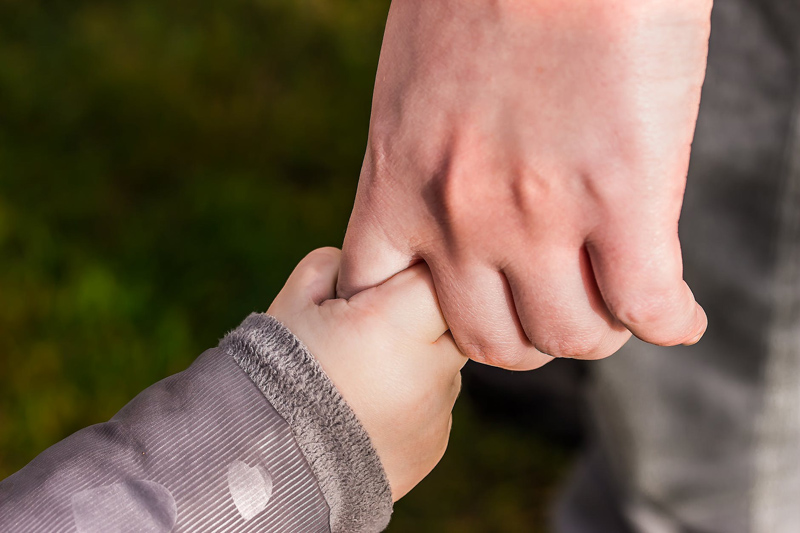 The wide spectrum of writers who are raising children with Down syndrome reflects the greater diversity of bloggers, photographers, videographers, and academics who express themselves as parents and professionals. Having a son or daughter with Down syndrome does not make a writer more interesting, well-informed, or enlightened; but reading other families' stories can give us a different perspective on our own.
Parents welcoming a new baby with Down syndrome into the family face a steeper learning curve without an older sister or brother having introduced them to parenthood. Most of the time, the greatest challenges in raising a baby with Down syndrome are the same as adjusting to being the mother or father of any other newborn. Remaining included in the mainstream community of writers is as important for parents in the writing community as it is in neighborhood life. Making connections with other writers whose children are older can help build a narrative into the future that may be difficult for parents of young children to imagine.
When I see articles from the first five or ten years of my son's life, I recognize that woman, and feel great tenderness about the differences between who I was then and who I have become. When my son was ten years old, he met two writers on a book tour who wrote about Down syndrome from a first person perspective. The audience was filled with families of children younger than mine who were amazed by the co-authors' presentations and Q&A session. My son took it for granted that all people with Down syndrome write books when they grow up.
So much of what we write reflects who we are at the time, rather than illuminating our topic. Long before I met two writers with Down syndrome, I became aware of readers. A volunteer at my son's early intervention center was the first person I met when I brought in copies of a magazine article that had been published a week earlier. When my son was just a year old, I had to imagine him reading what I had written about him when he was a baby.
I was fortunate to have the support of an editor for a mainstream parenting publication when my son was a child, so my articles reached people who did not know they would be welcoming their own family member with Down syndrome, and extended family of children with Down syndrome who did not know what to expect from their loved ones or the community as they were growing up. I did submit articles to every mainstream family-related publication. The rejection letters could be devastating. Because my son had Down syndrome, their readers would never be interested in his story, or my family. Of course they were wrong.
Bloggers and writers online often have greater control over what appears with their byline. But unmoderated comment sections in online newspapers and magazines can be vicious and personal, even from our peers. It's the self-disclosure of our ordinary lives that also leaves us more vulnerable to people who remain strangers, unmoved by empathy or compassion. We can be deeply hurt by people who we assume have walked a little way on the same path, whether their children have Down syndrome or not. We are likely to experience serial disappointments in other adults that we will never feel toward our sons and daughters.
Just as no person with Down syndrome is like any other, we find great diversity among parents who write about them. This is easily seen in two reviews of the same book, each written by the mother of a child with Down syndrome well-known for their own writing. Their opinions of the book were particularly divergent. The controversy resulting from the 'moody' review felt as uncomfortable as the headlines used to attract tabloid readers in supermarket lines. Each of the three well-educated, talented writers wrote equally from their own experience.
I often wish we treated one another with more tenderness. No story invalidates a different one. But our families express a richness in diversity in addition to the gender and ages of the parent or child; the combination of cultures and history; and a whole range of hope and expectations we have for the future. We do not have to be intolerant of individual differences or take sides, but this is what human beings often do. We are much more like our mainstream peers than we are different.
There are many issues to consider when a woman gives birth to baby diagnosed during pregnancy, or at birth; with a condition that prenatal tests are developed to identify en utero; with an understanding that the pregnancy could have been terminated for only that reason. No matter how inappropriate the time or place, everyone is expected to have a strong opinion on this topic, and share it. Those tests, and the decisions made with those test results, have nothing to do with people who have Down syndrome. More than any time in history, this reality challenges writers who respect and value individuals with Down syndrome.
Browse your public library, local bookstore, or online retailer for books like:
Raising Henry: A Memoir of Motherhood, Disability, and Discovery
or
A Good and Perfect Gift: Faith, Expectations, and a Little Girl Named Penny
.
Cognitively Accessible Language (Why We Should Care)
https://thefeministwire.com/2013/11/cognitively-accessible-language-why-we-should-care/
Reviews of Rachel Adams' new book, Raising Henry
Amy Julia Becker in Christianity Today
A Mother's Love for a Modern Day Miracle
https://tinyurl.com/myw4rb3
Cristina Nehring in The Chronicle of Higher Education
Disregarding Henry
https://chronicle.com/article/Disregarding-Henry/142709/
You Should Also Read:
Advocating for Children with Special Needs
Disability Advocacy and Awareness
Advocating in Multicultural Communities


Related Articles
Editor's Picks Articles
Top Ten Articles
Previous Features
Site Map



Follow @DownSynAdvocacy
Tweet





Content copyright © 2021 by Pamela Wilson. All rights reserved.
This content was written by Pamela Wilson. If you wish to use this content in any manner, you need written permission. Contact Pamela Wilson for details.