Disability Advocacy and Awareness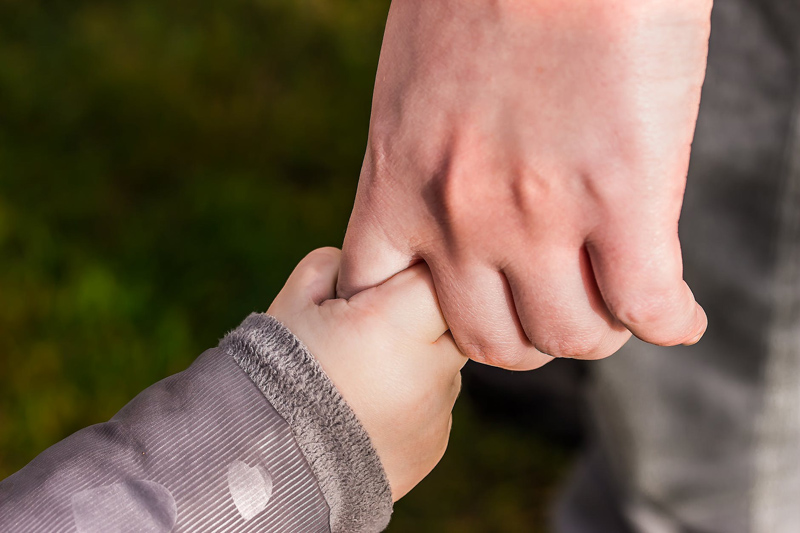 Disability awareness and advocacy are not issues that most parents of newly diagnosed babies and children encounter before they hear a diagnosis.
We can feel at loose ends because most of us don't know what it is like to grow up with a disability, a chronic health condition or even short term serious medical needs. We question whether our child will have the same opportunities, interests, and experiences that we enjoyed, or worry they will have more of those that we did not enjoy.
Some parents have not had to consider human rights or civil rights issues from the perspective individuals with disabilities experience. There is no disability history taught in schools, and so few parents have grown up in classrooms where children with disabilities were included and well known that we rarely have the background to develop an informed perspective of our own.
I was surprised that my son approved and appreciated my speaking up in an angry voice, when a stranger using the R-word unexpectedly did not respond appropriately to my objection. This has happened rarely, mainly because I'm a mild-mannered person who has practiced impulse control during many stressful situations of the kind that parents of kids with disabilities experience too often.
I have carried cards to share created by Dave Hingsburger, explaining that certain words can hurt like a fist, so ignorant strangers can take their time digesting the information. I wonder sometimes how often he had considered me just a bystander, in situations that were hurtful to him growing up. Now I wish I had always said, "We consider that to be hate language." And "I don't agree with that;" or simply, "That's wrong." I also have no patience for racism, or homophobia.
There are situations when it is unsafe or inappropriate to speak up; where the danger would include other people, or vulnerable people. I know that it is not respectful to disregard consequences, especially if parent advocacy intrudes, diminishes, or silences advocate voices from the community. There are many ways allies with good intentions cause more harm than good.
Studying the history of advocacy, participating in awareness and advocacy events, and promoting understanding of our children's particular diagnosis helps us understand a small part of the obstacles our children face. Being involved in their lives every day, we learn how unique and wonderful each child is - even among children with the same diagnosis - and understand that the disability is a small part of who they are and who they will become.
Browse at local bookstores, your public library, or online retailers for books about
disability advocacy and awareness, like:
No Pity - People with Disabilities Forging a New Civil Rights Movement; or
Why I Burned My Book and Other Essays on Disability.
.
I am not a 'person with a disability' - I am a disabled person - Lisa Egan
https://www.xojane.com/issues/i-am-not-a-person-with-a-disability-i-am-a-disabled-person
Dealing with Rude Comments or Behavior in Public
https://www.bellaonline.com/articles/art69014.asp
Disability is Not A Cute Little Joke
https://www.abc.net.au/rampup/articles/2012/02/08/3425691.htm
Childhood Disability and Supporting Other Mothers
https://www.bellaonline.com/articles/art59660.asp
Disability Solutions
An Effective Complement: Advocacy & Forgiveness
https://www.disabilitysolutions.org/blog.htm
The Least Dangerous Assumption
Question and Answer Exchange with Greg Palmer
author of _Adventures in the Mainstream, Coming of Age with Down Syndrome_
Reflections on Friendship
www.communityworks.info
Cultural barriers
to finding services for children with special needs - Although this website is dedicated to families of Asian and Pacific Islander heritage, similar barriers may exist in families of any background; (not listed is stereotyping, prejudice or lack of cultural competency in service providers)
Parents for Inclusion
- Challenging experiences faced by minority ethnic families with disabled children
https://www.parentsforinclusion.org
Self-Advocate From Massachusetts Testifies Before Senate Committee
https://www.ndss.org
Down Syndrome Awareness
https://www.bellaonline.com/articles/art34845.asp

Teens with Disabilities - Transition to Adulthood
https://www.bellaonline.com/articles/art33519.asp
Children with Spina Bifida
https://www.bellaonline.com/articles/art32709.asp
Brothers and Sisters of Children with Special Needs
https://www.bellaonline.com/articles/art33375.asp
Prenatal Diagnosis
Being a Supportive Friend or Relative
https://www.bellaonline.com/articles/art32686.asp
Why I put my Down's syndrome baby up for adoption... and the loving mother who took him in
https://www.dailymail.co.uk
People First Language -
disabilityisnatural.com
The Disability Hierarchy
- DisabilityIsNatural.com Newsletter
Interview with Justin's Parents
- Deafness - Children's Access to Interpreters
https://www.bellaonline.com/articles/art36932.asp
The Psychology of Interdependence - Gentle Teaching
- Netherlands
https://www.gentleteaching.nl
Frustrations of Hearing Aids
- Deafness site at BellaOnline.com
Community College Degree Program
for Students with Developmental Disabilities - Venture News Story - KIRO TV Seattle
A still-grieving sister explains how her brother with Down syndrome was betrayed by the medical community
- Daily Mail
https://tinyurl.com/4hfdyz
For those in Australia and UK:
"
The Music in Me
" is an international award-winning documentary about the Sydney dance troupe the
Merry Makers
, all of whom have intellectual or multiple disabilities. Lots of people with Down syndrome belong to Merry Makers. It will be screened across Australia a special on Andrew Denton's "
Enough Rope
" on Monday 9th June 2008, 9.35 pm, on ABC1.
Family Village - Community of Disability Related Resources
Community of Disability Related Resources
Inclusive Schools - Portraits of Excellence
- Report on Choctawhatchee High School in Florida Panhandle, Edward R Murrow High School in Brooklyn, NY, and Centreville High School in Fairfax County VA
Wall Street Journal Online -
Some Companies Offer Assistance To Parents of Kids with Disabilities
Support Groups, Insurance, Resources
General Information on Disabilities
Family Village Library
Disability Awareness Educational Resources
NDSS: Everyone Counts: Teaching Acceptance & Inclusion - K-6
Center for Independence Resources
at centerforindependence.org
Gentle Teaching
- Teaching children and adults with developmental disabilities to feel safe, loved, loving, and engaged
Sensory Integration as a Daily Strategy of Care Giving
Us and Them - by Mayer Shevin
https://shevin.org/articles-usthem.html
Diversity World
https://www.diversityworld.com
Preparing for Emergencies - Children with Special Needs
https://www.bellaonline.com/articles/art50320.asp/zzz
Preparing for Emergencies - Children with Special Needs
https://www.bellaonline.com/articles/art50320.asp
NFPA Emergency Evacuation Planning Guide for People with Disabilities
https://www.nfpa.org/evacuationguide
The National Fire Protection Association (NFPA) developed this free guide as a resource for creating an all-inclusive evacuation plan that considers everyone's needs for evacuation, including the needs of people with disabilities.
Please share this with local mayors, fire and police chiefs, and school district directors.
Center on Human Policy, Syracuse University
- Links to Disability Resources
FAQ about the Community Imperative
Community Imperative Statement
Alliance For Full Participation
National Council on Disability
Wrights Law
TASH
Mercy, Bioethics, and Children with Disabilities
Perception of Disability
https://www.bioethicsanddisability.org
Testimony regarding the Olmstead Act
Institutions, Nursing Homes, and Community Supported Living - Indiana
Supreme Court Disability Rights Rally:
Advocates for individuals with disabilities met on the steps of the Supreme Court the morning of October 5th, 2005
See the web sites below to learn about current or pending Supreme Court cases of interest to families of people with disabilities:
Schaffer v. Weast Case: special education due process hearings:
https://www.ncd.gov/newsroom/publications/2005/pdf/burdenofproof.pdf
https://www.harborhouselaw.com/law/plead/schaffer.amicus.orgs2.pdf
Gonzales v Oregon Case: assisted suicide and people with disabilities
https://www.notdeadyet.org/docs/gonzalesvorsupct.html
You Should Also Read:
Person Centered Planning
Is Diversity Like A New Box of Crayons?
Thoughts from the Middle of the Night


Related Articles
Editor's Picks Articles
Top Ten Articles
Previous Features
Site Map



Follow @DownSynAdvocacy
Tweet





Content copyright © 2023 by Pamela Wilson. All rights reserved.
This content was written by Pamela Wilson. If you wish to use this content in any manner, you need written permission. Contact Pamela Wilson for details.