Car Travel Meltdowns - Babies and Toddlers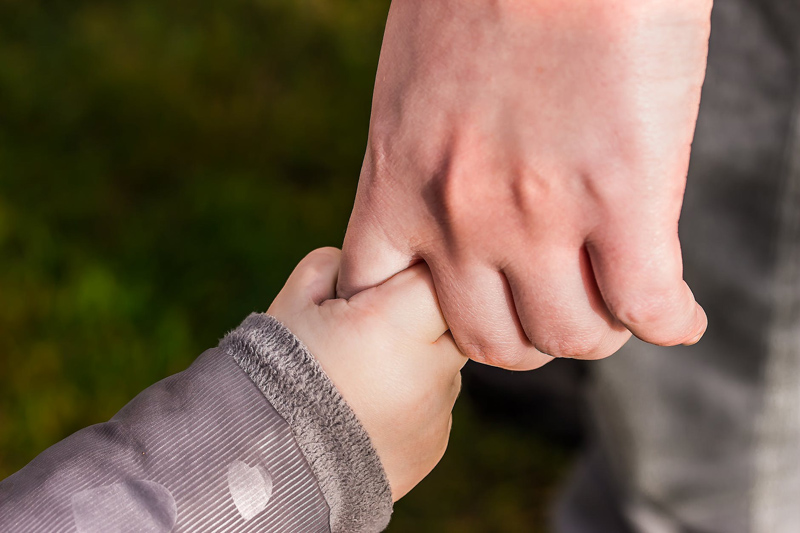 Babies and toddlers with disabilities may have a slightly higher incidence of back-seat, car-seat, and other car travel meltdowns than their mainstream peers. Distress due to sensory issues, discomfort or difficulty with transitions can cause panic attacks and true misery, leading to habitual rejection of car travel.
This is especially difficult for young children with many medical appointments, therapy sessions, consultations or baby classes in their schedule. Most babies and toddlers have an occasional car-seat meltdown, and the most loving and resilient mothers experience this phenomenon at certain stages of their children's development. Very few of us live within walking distance of the services and amenities meant to support and encourage our children.
Some babies seem to develop an aversion to their car seats suddenly. This may be due to a previous unpleasant experience when they needed a diaper change, had a tummy ache, or were hungry and stuck in traffic. They may have temporarily experienced bright sun, heat or cold; a chafing seam or a loose thread tangled in the toes of their socks; or accidentally scratched themselves with a dear little fingernail.
Nausea or headaches due to car-sickness may trouble young children, especially those who experience congestion or ear infections. It is not always easy to discover physical reasons for a child's discomfort, no matter how successful they are in communicating it. With any challenging behavior, it is important to first look for a health problem or physical condition, and also consider any emotional issue or recent trauma.
Since car seats face backward the first one or two years, an awareness of being isolated may develop anxiety when they do not see their mothers or main care provider. Babies are not able to regulate their emotions or consider anyone else's needs. Some resist being buckled in and restrained and are unable to calm down after struggling against the safety harness. Many need something to let them know that the unpleasant step is finished, as simple as a comment or the feel of a soft ride-along toy.
The youngest babies can feel isolation and boredom, and eventually may associate a car seat with unpleasant situations. Even when they seem comfortable during car rides, travel can eventually lead to protest if every trip means a physical exam, therapy, or medical intervention at their destination. Of course, one painful experience at a destination can mean a child never wants to take a car trip again.
It is also possible that a child is intimidated or feels overwhelmed by having too many distractions in their car seat, and will react due to overstimulation rather than isolation. Removing a few items might help. There may be an older child or two in the backseat who have their own issues, and behaviors that communicate rebellion and resistance to schedules and events unnatural to them. Cars can be unpleasant for siblings who are forced into close contact for extended periods of time unsupervised.
Because the outside world has its own schedule, there is great pressure on mothers of young children to deliver and present them at the appointed time. Babies are not developmentally able to understand a hurried life. Infants are well aware that their needs can not be met if anything else is a higher priority, and do not have the understanding or reasoning ability to trust that they have not been abandoned forever when they are left alone.
It is not safe for a driver to be distracted by sibling squabbles or a baby or toddler having a melt-down in the back seat. Very often, mothers have to operate under the worst possible conditions with no alternatives. This is not healthy or safe for parents or children, but less and less support is available from families, friends or agencies who otherwise could help out.
Driving my son to his hour-long infant stimulation classes meant a half hour of sensory deprivation going to his early intervention center, followed by a half hour ride home. Fortunately he usually had his slightly older sister in the back seat with him, and a selection of toys, books, and eventually snacks, that were only available during rides in the car. Although he expressed pleasure during his baby 'workouts' and I learned how to help him along to the next developmental milestone at these sessions, I did spend a great deal of time preparing for and unpacking from each trip. Neither child had the regular 'mommy time' they liked on travel days.
Some children develop such a strong aversion to car rides that parents attempt to desensitize them by spending time in the backseat not going anywhere. They schedule time for sitting in the car playing with a new toy; reading books; having a snack or story time. Some families have a 'calm-down' basket at home for their toddlers or preschoolers, with silky or velvety cloth, fidget toys, and other items that help their children relax. A similar collection can be made for the car.
Scheduling stops along the way where babies can be tended to is not often practical, but it is the kindest response. Inviting someone along to ride in the back seat, stopping for a snack or drink, and de-stressing at a park on the way home are also strategies that help families and their young children manage required car trips.
Browse at your local bookstore, public library or online retailer for books like
Dr. William Sear's The Fussy Baby Book - Parenting Your High-Need Child From Birth to Age Five, or
Terri Mauro's The Everything Parent's Guide To Sensory Integration Disorder
Newborns Sleeping Through the Night: A DANGEROUS Myth
https://www.youtube.com/watch?v=e2PfSaHwSco&feature=share
You Should Also Read:
Communicating with Babies
Teaching Babies to Self Soothe When Crying
Encouraging Fussy Babies and Sensitive Toddlers


Related Articles
Editor's Picks Articles
Top Ten Articles
Previous Features
Site Map



Follow @DownSynAdvocacy
Tweet





Content copyright © 2021 by Pamela Wilson. All rights reserved.
This content was written by Pamela Wilson. If you wish to use this content in any manner, you need written permission. Contact Pamela Wilson for details.