Communicating with Babies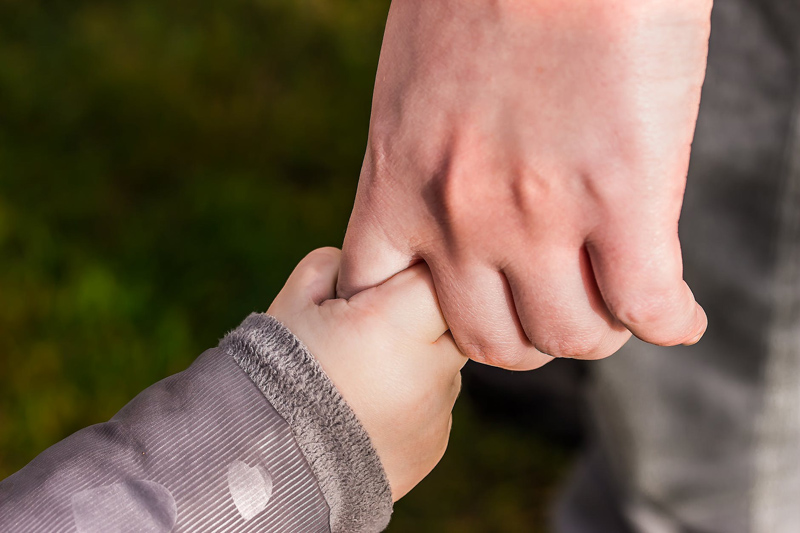 Responding to babies' cries and easing their discomfort teaches them that their earliest attempts at communication work and that there are interested, loving 'listeners' around them. In recent years, researchers have learned a great deal more about communication, learning mechanisms and language development that reveal babies' earliest abilities. Some have recommended teaching mainstream babies simple sign language to help families and caregivers respond more appropriately to their needs.
Australian mom Priscilla Dunstan, who grew up with a photographic memory for sound, discovered that she could recognize her newborn son's needs from the sound patterns he made just before he cried and during his crying spells.
She later discovered that she could hear these sounds in other babies between birth and three months of age, and describes them as 'sound reflexes' that babies will continue to communicate with when their cry is responded to by having those needs met.
Apparently, The Dunstan Baby Language DVD can teach mothers of newborns and very young babies how to recognize and respond appropriately to five universal sounds throughout the world that Priscilla Dunstan recognized in her son.
These developments may be even more significant for babies born with special needs who respond so well to appropriate infant stimulation and intervention efforts encouraging communication, early childhood learning, and reaching developmental milestones. Imagine how much it would mean if a baby's caregivers responded to the five 'universal' sounds found in newborn cries with the care that they would attend to the words or sign language equivalents that showed them that their efforts are appreciated and understood.
On a 2007 Oprah episode, the five sounds described were 'neh' for hunger, 'owh' for sleepiness, 'heh' for discomfort, 'eair' for lower gas pain, and 'eh' for the need to burp. In Dr. Paul C. Holinger's book, What Babies Say Before They Can Talk, he describes movements and expressions that babies use to express their reactions and signal to us what they want. Like the Dunstan Baby Language cues, we can use Dr Holinger's research to reduce frustration in babies and ourselves as we learn better ways to communicate and respond with one another.
If you are interested in learning more about baby signals and sounds, learning and teaching your child sign language, there are many products available. Browse at your public library, local bookstore, or online retailer for books, videos or DVDs on baby communication or baby sign language like:
What Babies Say Before They Can Talk : The Nine Signals Infants Use to Express Their Feelings,
Sign with your Baby, or The Dunstan Baby Language DVD
.
Baby Sign Language
https://www.bellaonline.com/articles/art49759.asp
Bilingual Children with Down Syndrome
https://www.bellaonline.com/articles/art51927.asp
Resource Guide: Oral Motor Skill Difficulties Children with Down Syndrome
https://ndsccenter.org/worpsite/wp-content/uploads/2012/03/OralMotor.pdf
Newborns Sleeping Through the Night: A DANGEROUS Myth
https://www.youtube.com/watch?v=e2PfSaHwSco&feature=share
You Should Also Read:
Baby Sign Language
Teaching the Power of Communication
Equine Therapy and Assistive Technology


Related Articles
Editor's Picks Articles
Top Ten Articles
Previous Features
Site Map



Follow @DownSynAdvocacy
Tweet





Content copyright © 2022 by Pamela Wilson. All rights reserved.
This content was written by Pamela Wilson. If you wish to use this content in any manner, you need written permission. Contact Pamela Wilson for details.