Time Portals in Fantasy Books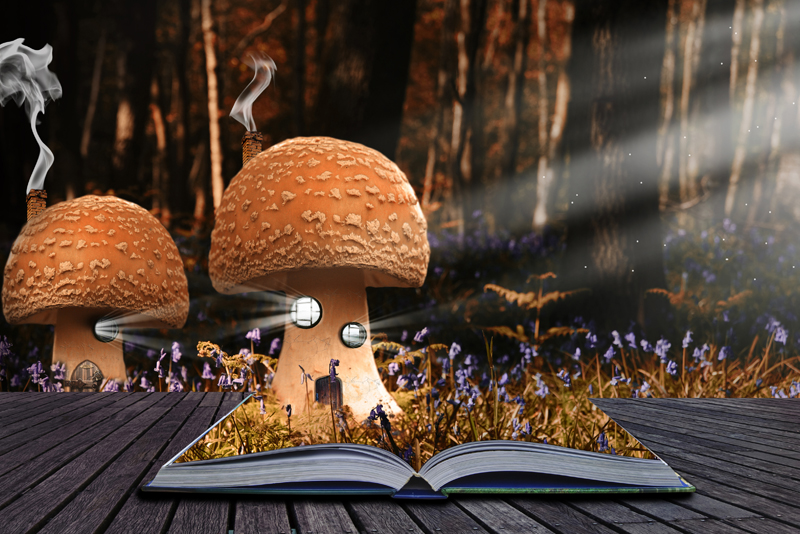 Time portals in fantasy books are devices an author uses to move a character from one place to another. It is a common device in fantasy books. The protagonist uses it to travel to an alternate world or another place in time. Sometimes the time portal just allows travel from one place to another during the same time period.
In C. S. Lewis' book,
The Lion, the Witch and the Wardrobe
, the time portal is a wardrobe. Peter, Susan, Edmund and Lucy Pevensie use the wardrobe to travel from England to an alternate world, Narnia.
In Chitra Banerjee Divakaruni's book,
The Mirror of Fire and Dreaming
, the time portal is a mirror. Anand uses the mirror to travel from contemporary India to several hundred years in the past.
Stacia Deutsch and Rhody Cohon use a time portal to transfer the third-graders to the past in the
Blast to the Past
series. The green time portal is activated by a time travel computer which is simular to a hand-held video game.
The time portals in children books transfer the protagonists back to their places of origin, also. Authors use portals to magically move their characters. This places the reader in a world of fantasy, since these portals do not exist in the real world.
If you are a fan of C. S. Lewis and J. K. Rowling's children fantasy books, you will enjoy Chitra Banerjee Divakaruni books in the Conch Bearer Series. The fantasy series follow the adventures of Anand,
Nisha
and Abhaydatta in India. Enjoy a good read while visiting the wonderful country of India.
The Conch Bearer
and
The Mirror of Fire and Dreaming
are her two books.
The Mirror of Fire and Dreaming
is the book that contains time portals.
Books with Time Portals
Ages 4-8
The Magic Tree House Series
by Mary Pope Osborne
Blast to the Past Series
by Stacia Deutsh & Rhody Cohon
Ages 8-12
The Breezes of Inspire by Nick Ruth
The Dark Dreamweaver
by Nick Ruth
Escape from Treasure Island
by Darren Krill
Chronicles of Narnia Series
by C S Lewis
Sign up to receive the free Children's Books Review newsletters. Do not miss any articles.
More Children Books
List of Dr. Seuss Books
Don Freeman's Books
Stan Berenstain's Books
List of Magic Tree House Books
Chronicles of Narnia Books
A Series of Unfortunate Events Books
You Should Also Read:
The Conch Bearer Series
The Chronicles of Narnia series
Magic Tree House Series


Related Articles
Editor's Picks Articles
Top Ten Articles
Previous Features
Site Map





Content copyright © 2022 by Taisha Turner. All rights reserved.
This content was written by Taisha Turner. If you wish to use this content in any manner, you need written permission. Contact Launa Stout for details.