Dangers of Rescue Inhaler Overuse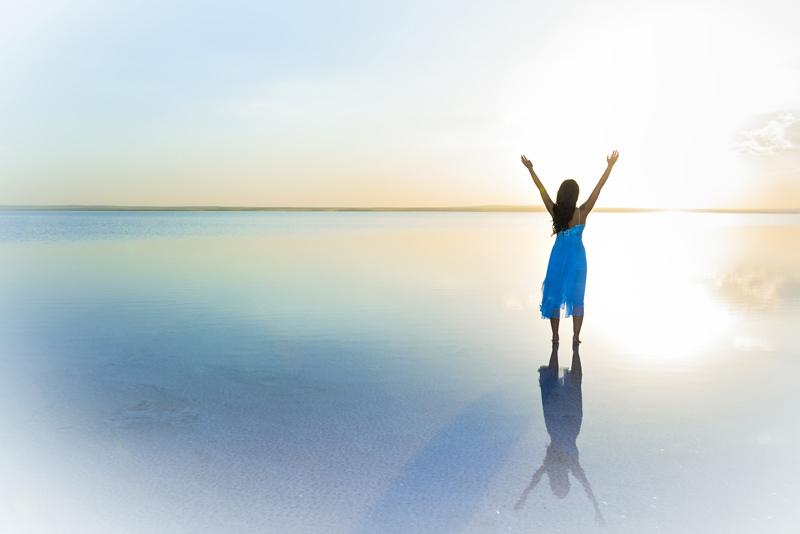 Rescue inhalers are prescribed to help deal with worsening asthma symptoms and to treat an asthma attack; however, did you know it's possible and even dangerous to overuse your rescue inhaler?
What's a Rescue Inhaler?
Rescue inhalers typically contain medication that contains a beta-agonist brochodilator. Beta-agonists offer quick relief of asthma symptoms such as wheezing, coughing, and chest tightness.
The most common medication used in rescue inhalers is albuterol. Albuterol relaxes the smooth muscles of the airways, which leads to opening of the airways and easier breathing.
Typical Albuterol Inhaler Dosages
Albuterol is prescribed for children, teenagers and adults. Here's a list of the most common doses per age group:
• Adults, teenagers and children 4 and older: two puffs every 4 to 6 hours as needed
• Children younger than 4 years: use and dose are determined by the prescribing doctor.
Common Side Effects of Inhaled Albuterol
The most common side effects of inhaled albuterol include:
• Shaking
• Nervousness
• Cough
• Vomiting
• Headache
• Irritation of the Throat
• Muscle, bone or back pain
Serious side effects include:
• Chest pain
• Fast, irregular or pounding heartbeat
• Difficulty swallowing
• Swelling (face, nose, tongue, throat, lips, eyes, hands, feet, ankles or lower legs)
• Worsened breathing
• Hoarseness
Albuterol Inhaler Overuse
Some asthma patients overuse their quick relief inhalers. Overuse can cause serious physical problems including loss of effectiveness, low blood potassium (which causes muscle weakness and spasms), cardiovascular issues (including heart palpitations, irregular beats and even heart attack), etc.
Tachyphylaxis (medication loses its effectiveness) of albuterol causes lung tissue to increase the release of harmful chemicals that contribute to an asthma attack. In other words, overuse can cause asthma attacks, which quickly become worse and worse the more times a rescue inhaler's used.
Reasons for Albuterol Overuse
The most common reason for overuse of quick relief inhalers is worry and fear. Parents of an asthmatic child who's had an asthma attack fear that it will happen again. In this case, the parents may quickly react to the slightest bit of breathlessness by having their child use their rescue inhaler. Adults who have had a major asthma attack may have the same fear, which can result in their overuse of albuterol.
Some people use albuterol for weight loss—the medication is not legally prescribed for this use in the U.S. Another type of overuse is by people wanting to get high after inhaling albuterol. Overuse in these cases results in the same symptoms and can cause lasting damage to lung tissue, and may even lead to death.
Another serious reason for albuterol overuse is due to worsening asthma symptoms. If you have to use your medication more and more, it could be that your asthma is not well-controlled. At this point it's time to see your doctor to discuss what's happening.
Signs of Overuse
The most common signs of overuse of inhaled albuterol may include:
• Using more than the recommended dosage at any time and using it more often
• You may develop strong heart palpitations
• You can have difficulty sleeping
• You may feel jittery or nervous most of the time
• You may notice your reliever medication isn't working as well as it used to
Time to See Your Doctor
If you or others have noticed you're frequently using your rescue inhaler, then it's time to see your doctor to determine the reason you're overusing. Your doctor may need to run some tests and make some medication changes so you can gain better control over your asthma.
If you're using albuterol for weight loss, it's also time to see your doctor right away. Recreational use of albuterol also needs to be treated by a doctor. Long-term overuse can cause damage to your lungs, which can be avoided by not using albuterol for the wrong reasons.
Albuterol rescue/quick relief inhalers have a definite place in treating asthma. Careful monitoring of your rescue inhaler use, by keeping an asthma diary, can help you and your doctor determine if you're overusing and the possible reasons for the overuse.
Overuse of albuterol can lead to serious, even deadly, lung changes, severe asthma attacks and other serious health problems. Taking your medication only as directed will keep you from overusing, and help the medication to keep working when you need it.
Please check out my new book
Asthma's Nothing to Wheeze At!
Now also available on Amazon
Asthma's Nothing to Wheeze At!
You Should Also Read:
Spacers for Asthma
Asthma Trouble and No Inhaler
Proper Inhaler Technique


Related Articles
Editor's Picks Articles
Top Ten Articles
Previous Features
Site Map



Follow @SherryAsthma
Tweet





Content copyright © 2021 by Sherry Vacik. All rights reserved.
This content was written by Sherry Vacik. If you wish to use this content in any manner, you need written permission. Contact Sherry Vacik for details.