Self-Contained Classrooms, Institutional Buildings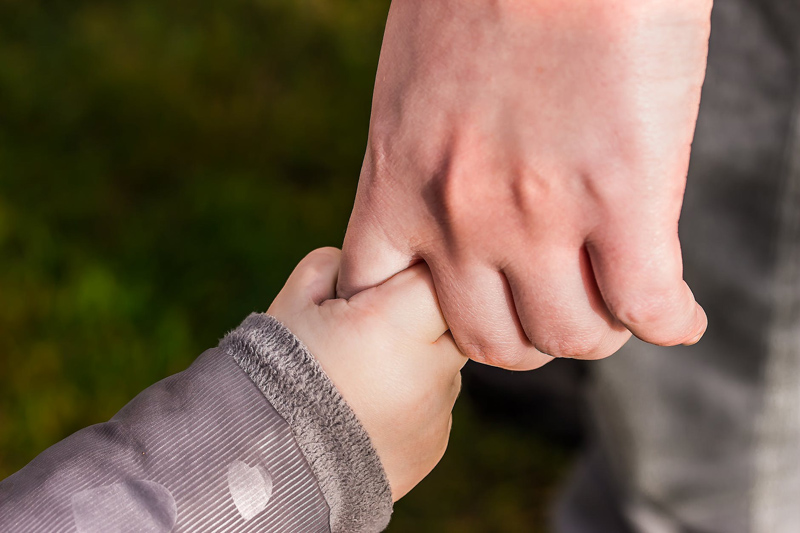 School districts throughout the USA are discovering that aging buildings put students at risk for environmental hazards in the air, through water systems, and physically deteriorating structures,including PCBs, mercury from lighting, asbestos, and radon. Sealed windows trap pollutants from the building and furniture, as well as from school supplies and art materials, heat and dust Where mainstream students have advocates working on their behalf inside the district, in their communities, and at the state and federal level, it is important to understand that children with disabilities are often at greater risk than their mainstream peers.
Students who qualify for IEPs start school at the age of three, two years more vulnerable than their mainstream peers' entrance into kindergarten at age 5. They are more likely to be assigned to older, less well-maintained buildings and classrooms as programs are moved from school to school due to crowding issues in local neighborhoods. Windowless rooms, portables, hallways and storage closets may be the only options for Special Education classrooms, physical therapy, speech therapy, or other support services.
Teachers who are moved with these self-contained' classes from school to school may have little or no history in the schools where they are assigned, and can be at the 'end of the line' when preferred classrooms are retained by teachers who have been or will be at the school without the likelihood of being reassigned to a different school.
Low income families are less likely to have the time or resources to assure their children have placements in the least restrictive environment / inclusive classrooms, or to have access to information about best practices.
Because parents of children with IEPs are unlikely to know parents of older or grown students who have experienced the negative effects of segregated classrooms, it is important that national advocacy organizations provide a background and history. This is one story of an activist mom who did not realize that the unintended consequences of segregating students had not been clear until an inclusive environment was created for her son's mainstream peers,
Our school district's Special Ed school building for ages 3 to 21 housed only preschool and primary grades when my son turned 3. It was a small, old building on the same hill as three elementary schools. As they were remodeled, the district made the SpEd building a 'kindergarten center' for the elementary schools. He was in a mainstream classroom for kindergarten, in the same building where he had served time in SpEd preschool.
It had been completely renovated over that summer. The change was so dramatic I would not have recognised it in photos. The atmosphere and light and air were all as they should be, only after the 'update.?
I remember when we re-started the SpEd PTA and invited the school board to visit, when he was three. Each of them commented that they had never seen the building before, and they were so surprised to see the students in classes, being kids, participating and learning.
We requested that the description of the school be rewritten, although all I remember now is the phrase 'for severely disabled students' - it seems as though it was meant to describe an older institution where kids were warehoused, although they, too had worth and potential, and were described in the ignorance and inexperience of mediocre ableists.
My son's classrooms did have students with greater supports. Visitors were surprised to see each child involved in learning and play.
The building was fairly awful. I did not realize how neglected the school had been until it was 'made ready' for mainstream students.
The knowledge that our most vulnerable children spent time in an unhealthy environment from the age of 3 on up just breaks my heart.
Access and accommodations in the newly updated building were better than when it was a school only for students with disabilities.
The transformation was not from inadequate to adequate - it changed from inadequate to good; in most ways, excellent.
And the self-contained SpEd classrooms in higher grades moved from school to school, depending on mainstream enrollment, to wherever there was space, so most of my son's SpEd preschool classmates (and their teachers) moved schools every year or two.
I kept him in mainstream classrooms in neighborhood schools so he would have an experience similar to his older sister, and that made a big difference for us all - and epecially him.
Browse at your public library, local bookstore or online retailer for books like
Miss Bindergarten Gets Ready for Kindergarten
or for reassuring stories for children and parent information about
Preschool, Kindergarten and Elementary Transition
.
All Born (In) Cross-Disability Inclusion
https://allbornin.org/
Kindergarten Cohort Updates - Inclusion in the Classroom: Tips and Resources
https://allbornin.org/resources/
You Should Also Read:
Kindergarten Transition
Environmental Issues and Childhood Disabilities
Transition to Preschool from Early Intervention


Related Articles
Editor's Picks Articles
Top Ten Articles
Previous Features
Site Map



Follow @DownSynAdvocacy
Tweet





Content copyright © 2023 by Pamela Wilson. All rights reserved.
This content was written by Pamela Wilson. If you wish to use this content in any manner, you need written permission. Contact Pamela Wilson for details.