Environmental Issues and Childhood Disabilities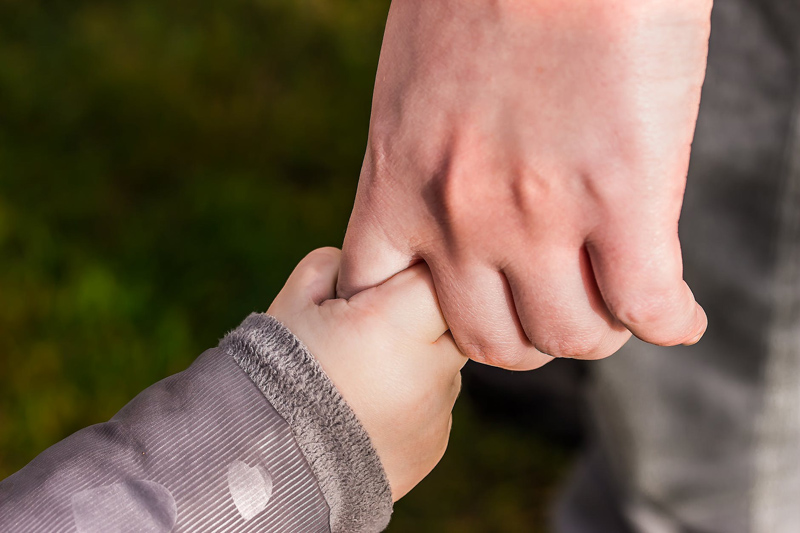 A great number of the world's children are challenged by preventable diseases and chronic health issues, developmental disabilities, and life threatening effects of environmental issues. Clean air and clean water should be every child's birthright, and yet even the most highly developed nations can not guarantee that their citizens will have access to air or water free of pollution. American school districts are reported to have problems with lead in water fountains and other problems due to older infrastructure. Schools here and around the world may not be safe during severe weather events, earthquakes, or other events. Communities are concerned about oil trains and pipelines near schools, parks and playgrounds, and that fracking operations may affect ground water or ground stability.
There is a great cost in human suffering, lost potential, and overwhelmed medical resources when environmental issues contribute to preventable disabilities. Families in the USA are concerned when superfund clean up sites exist in their area; and when natural disasters, weather or accidents cause toxic spills, poor air quality or other pollution. There is no excuse for ignoring the implications of pollution and environmental degradation anywhere. Reactions to the discovery of the Zika virus increasing the likelihood of microcephally has caused greater awareness of insufficient support and resources for children with disabilities as well as a disrespectful attitude toward and deeper prejudice against people with disabilities in general.
The World Health Organization addresses several challenges on the local level. Household water filtration/disinfection systems, safer and more efficient stoves for cooking and heating, and treated mosquito nets are effective in reducing serious health risks for children and their families in countries with high rates of pollution and fewer environmental regulations. Sustainable farming practices, reduction in the use of or elimination of industrial pollutants, availability and good maintenance of water treatment facilities could transform the lives of individuals of all economic classes.
Avoiding or reducing preventable childhood disabilities and chronic health conditions have a strong economic impact on communities as well as being 'the right thing to do' for all our children. Environmental impact statements when manufacturing or other businesses move into a community sometimes include increased risk for childhood leukemia. Poorly maintained new buildings and aging buildings may cause indoor pollution due to plumbing, construction materials and other hazards, even in schools and on playgrounds.
Access to healthy neighborhoods, informed prenatal care, nourishing food and healthy homes should be the baseline for our communities. Too many children have special needs due to preventable causes. For children with disabilities, including those who have a diagnosis with no known cause, and those whose diagnosis has a genetic or physical cause, environmental health issues can have even greater impact.
It is important for all of us to advocate for better opportunities, education and support for our sons and daughters with childhood disabilities. It may be easy to lose sight of our place in the greater world as we focus on dealing with family, school or personal medical issues. In recent years we have become more aware that environmental disasters on the other side of the world can affect us in our own backyards as pollution floats in the air or may be carried far distances in the ocean; and disease can travel as fast as jets from any part of the world to another.
Part of the bigger picture is that childhood is a small slice in the pie of life and our families also deserve the best possible adult lives imaginable. We can not take for granted that they will have healthy air to breathe, safe water to drink, or toxin free food to eat as they grow up or in the years that they should be at their strongest and healthiest.
The lessons we learn from our global neighbors as well as highly polluted communities nearby is that dismissing environmental concerns for short term goals may lead to irreversible outcomes that can only be partially treated at the local level, house to house, and involve indefensible health risks on every block. Children and teens with special needs are often even more vulnerable to toxins and other pollutants than their mainstream peers, and we should perhaps be more vigilant in questioning how environmental issues are addressed by businesses, neighbors, and our local and national leaders.
Browse at your public library, local bookstore or online retailer to find resources improving children's environmental health and safety like:
treated and plain mosquito nets
and
water treatment devices
.
Pollutants in Umbilical Cord Blood, Breast Milk
https://www.bellaonline.com/articles/art33642.asp
Calif. cement plant has one of nation's highest mercury emission levels
https://californiawatch.org/topic/environment
Environment is a top suspect in autism
https://www.caffeinatedautismmom.com/2011/07/environment-is-top-suspect-in-autism.html
GMO labeling initiative protects right to know - sacbee.com
https://www.sacbee.com/2012/02/19/4276330/gmo-initiative.html
Biolite Camp Stove - Assistive technology to prevent childhood disabilities?
Biolite Camp Stove - Assistive technology to prevent childhood disabilities?
Three billion people lack access to clean energy - how would you use this technology in an invention?
https://www.biolitestove.com/BioLite.html
History of ADAPT's founder Wade Blank
https://www.tripil.com/main/newsviews/phil/wblankhistory
Disabled World - List of the top 10 toxic chemicals suspected to cause autism and learning disabilities
https://www.disabled-world.com/health/neurology/autism/chemical-autistic.php
You Should Also Read:
Behavior as a Medical Symptom
Patient Advocacy for Children in Hospitals
Asking More from Medical Professionals


Related Articles
Editor's Picks Articles
Top Ten Articles
Previous Features
Site Map



Follow @DownSynAdvocacy
Tweet





Content copyright © 2021 by Pamela Wilson. All rights reserved.
This content was written by Pamela Wilson. If you wish to use this content in any manner, you need written permission. Contact Pamela Wilson for details.