Transition to Preschool from Early Intervention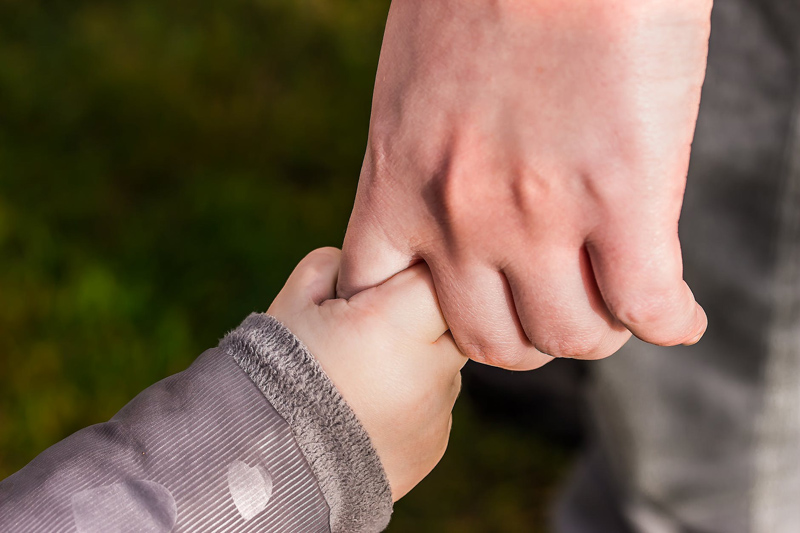 Families of children transitioning from 'birth to three' early intervention center programs or home based services to preschool programs may find several options available in their communities. There may be huge differences in opportunities from community to community and between states.
Many early intervention centers have offered transition planning services and evaluations within half a year of a child's third birthday. School districts may have transition information available, and will work with your child's early intervention professionals to plan appropriate support and placement in preschool classes. Support services should be provided to eligible children who enroll in a mainstream preschool or whose families choose to keep them at home until kindergarten, or choose homeschooling.
Children who have grown up in mainstream parks department programs or Mommy and Me classes while receiving therapy services through private providers and/or early intervention programs often must investigate their local school district policies to continue receiving services after a child turns three years old.
Some families chose to invite early intervention professionals familiar with their child to participate in transition IEP planning meetings at the school district, and others feel the need to bring a professional advocate, or a trusted friend who will take notes and be available to talk with later. Some school districts have policies about recording meetings, visiting classrooms, and other activities that parents may wish to do.
Choosing a preschool for a child with a developmental disability, chronic health condition, specific delays or other special needs is much the same activity as choosing a preschool for any other child.
In addition to learning about the services that can be provided that speak to a child's diagnosis, learning style or other challenges, parents should feel free to ask questions about ordinary concerns and their special preferences.
Just as some mainstream preschools offer a focus on music, art, foriegn language or other interests, some special education preschools have classrooms known for sign language, or signing and speech, sometimes known as 'total communication,' positive behavior management, inclusion, or other specialties.
Many parents prefer that their children start out with the children from their neighborhood, in mainstream programs, and attend preschool as well as kindergarten and elementary school with classmates whose families are friends or neighbors.
Often, a preschool that is highly regarded for ordinary children will offer a child with special needs a welcoming and encouraging environment with many opportunities and adequate support.
Parents who search out these gems will also be the parents who know the best teachers to request when their children turn five and go to kindergarten, which will often be the best inclusive classrooms for all our sons and daughters.
Teachers in special education as well as mainstream preschools often appreciate being loaned books that parents have found helpful in explaining strategies that work best for their son or daughter.
Although they may have had previous experience, education or training in teaching or supporting children with a specific diagnosis or learning style, each child is different no matter what diagnosis they may have in common with a previous student.
Many strategies developed to encourage and support children with a developmental disability or other learning challenge are quite effective with their mainstream classmates.
Although the transition process might be complicated, frustrating or confusing, remember that these milestones are events to be celebrated, and every child should be recognized and congratulated for reaching each one. Families of mainstream children often have the same concerns and hopes as we do.
Many school districts invite preschool children to a 'kindergarten roundup' that may be scheduled a full year before children will attend their first day, and some have a day or two scheduled in the early Spring of the same year when preschoolers visit kindergarten classrooms and meet teachers.
Children with disabilities and their families should be welcome at any pre-kindergarten orientation programs, so you may wish to ask about activities that may be planned even during your child's first year of preschool.
Our sons and daughters can do so much with the opportunities we find for them, every effort we make can result in something that will amaze and delight us, as well as the teachers and other team members who take the time to plan these transitions for the benefit of each child.
Portland Kindergarten Inclusion Cohort (for the year before kindergarten)
https://allbornin.org/kindergarten-cohort/what-is-kindergarten-inclusion-cohort/
NDSS.org National Down Syndrome Society
Comprehensive Speech and Language Treatment for Infants, Toddlers, and Children with Down Syndrome
Abby's first day of school
https://www.mostlytruestuff.com/2013/06/abbys-first-day-of-school.html
Tots and Tech -
Assistive Technology for Toddlers and Preschoolers
https://www.asu.edu/clas/tnt/home_files/early.html
See/Hear Newsletter - Vision and Hearing Impairments
Effective Practices in Early Intervention Planning Transitions to Preschool
English and Spanish
https://www.tsbvi.edu/Outreach/seehear/summer02/planning.htm
Tri-Counties - California
Preschool Transition Handbook (PDF) 35 Pages
https://www.tri-counties.org
Preschool Rock - Signs of A Good Preschool
- Signs of A Good Preschool
by our BellaOnline Teens Editor
Down Syndrome Quarterly
"Adrift" in the Educational Mainstream
- The Need to Structure Communicative Interactions Between Students with Down Syndrome and their Nondisabled Peers
by John E Rynders and Martha L. Low
https://www.denison.edu/collaborations/dsq/rynderslow.html
University of Oregon Resources
Positive Behavior Support at School
https://darkwing.uoregon.edu/~ttobin/
How the IEP is Implemented at the Early Childhood Level for a
Child With Fragile X
Reed Martin -
Sample Goals and Objectives
and
Five Components of IEP Goals
Wrightslaw
Writing Measurable IEP Goals and Objectives
Writing Good IEP Goals and Objectives
Sue Buckley
Children's learning partners: Attitudes and expectations
Turning 3, from C to B: Age Three Transitions for Kids with Special Needs
This DVD/video explains the age 3 transition from Part C to Part B of the Individuals with Disabilities Education Act (IDEA), when the Individualized Family Service Plan (IFSP) becomes an Individualized Education Plan (IEP).
https://www.landlockedfilms.com
Emergency Preparedness for Families of Children with Special Needs in Washington State
~ an excellent resource nationwide
https://www.cshcn.org/resources/EmergencyPreparedness.cfm
Ladders to Literacy - A Kindergarten Activity Book
Dr. Mac's Amazing Behavior Management Advice Site for Teachers - Thomas McIntyre
https://www.behavioradvisor.com
You Should Also Read:
Art and Self Expression
Music Education
Inclusive Education and the Culture of Down Syndrome


Related Articles
Editor's Picks Articles
Top Ten Articles
Previous Features
Site Map



Follow @DownSynAdvocacy
Tweet





Content copyright © 2022 by Pamela Wilson. All rights reserved.
This content was written by Pamela Wilson. If you wish to use this content in any manner, you need written permission. Contact Pamela Wilson for details.