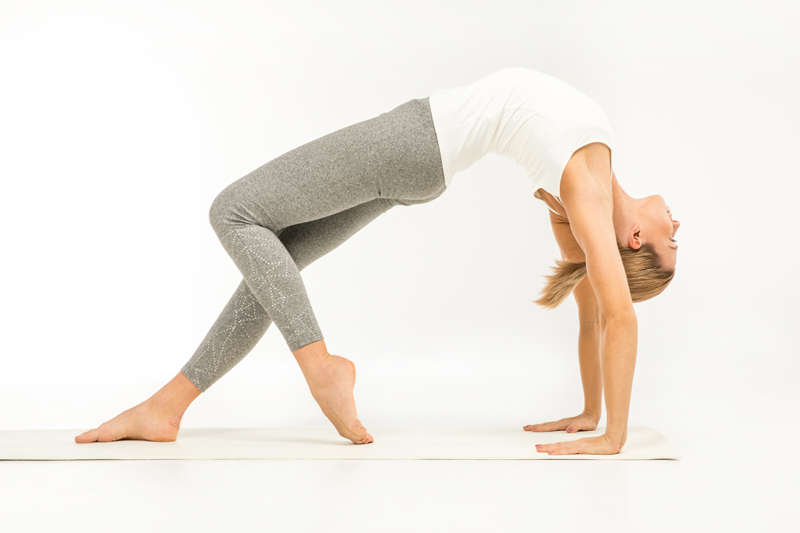 The first thing that you will notice about the class is that almost everyone is wearing pure white. After the class begins, you will chant, meditate, and utilize both mudras, or hand movements, and kriyas, or set of asana combined with sound and breathwork. Kundalini Yoga is different from more Westernized styles in that it aims to work with the entire person: physically, mentally, and spiritually.

Yogi Bhajan, the founder of Kundalini Yoga, was born into a Sikh family in India during the time when India and Pakistan were fighting for and achieving statehood. After a series of moves, Bhajan found himself in Toronto, Canada, where he taught the yoga he had been practicing for his entire life. A visit to Los Angeles brought him into the public eye, and his nonprofit organization, 3HO (for 'healthy, happy, and holy') was incorporated in California in 1969. Since then, his teachings have found themselves in all corners of the earth, and "Kundalini Yoga" as a yoga style has come to mean a practice that offers health on all levels of the human experience.

The white clothing comes from Bhajan's observation that color is a form of communication. In a meditative setting, he reasoned, why not eliminate extraneous messages to help practitioners focus? Therefore, he and his followers began the custom of wearing nothing but white for yoga sessions. But don't worry – you shouldn't find it a problem if you decide to take a Kundalini class while wearing something other than white. It will mark you as a beginner, but that might prove to be positive! After all, you'll make it known that you might need some extra guidance in this different style of yoga.

Kundalini Yoga practices are based on the idea that sacred energy, or kundalini, lies coiled in the base of the spine. Teaching it to move upwards through the different chakras will bring this energy into the different parts of your life. While this sounds like an overwhelmingly positive occurrence, keep in mind that energy needs to be properly directed. Kundalini teachers warn against trying to teach yourself from a book or a video, sometimes using the extreme metaphor of yoga practice as a nuclear reaction – you have to train to be able to properly harness the energy. Therefore, it's very important to work with properly trained teachers and to make sure that you are progressing at a pace that works for your current lifestyle and frame of mind.

While this may sound 'airy-fairy', keep in mind that scientific studies of Kundalini techniques have shown them to produce changes in both the body and the brain. Practitioners will find themselves developing relaxation and concentration skills in addition to strengthening and stretching the muscles. In particular, the Kundalini Research Institute aims to facilitate continued research into yoga in general and Kundalini in particular; it also has plans for setting up a database where scientific papers can be kept.

Should you try Kundalini Yoga? This style may be for you if you're looking for a combination of movement and meditation, or if you're drawn to chanting. You're probably not going to find Kundalini classes in gym or community center settings, but that means that the classes you take will be filled with others with your own interests. Those needing financial assistance who are interested in Kundalini Yoga should contact local Kundalini Centers to arrange for scholarship or work-study programs.

Disclaimer: I am not affiliated with Kundalini Yoga or with the Kundalini Research Institute.

You Should Also Read:
One Yoga, Many Styles
Bikram, or Hot Yoga
Anusara Yoga


Related Articles
Editor's Picks Articles
Top Ten Articles
Previous Features
Site Map





Content copyright © 2022 by Korie Beth Brown. All rights reserved.
This content was written by Korie Beth Brown. If you wish to use this content in any manner, you need written permission. Contact Korie Beth Brown for details.