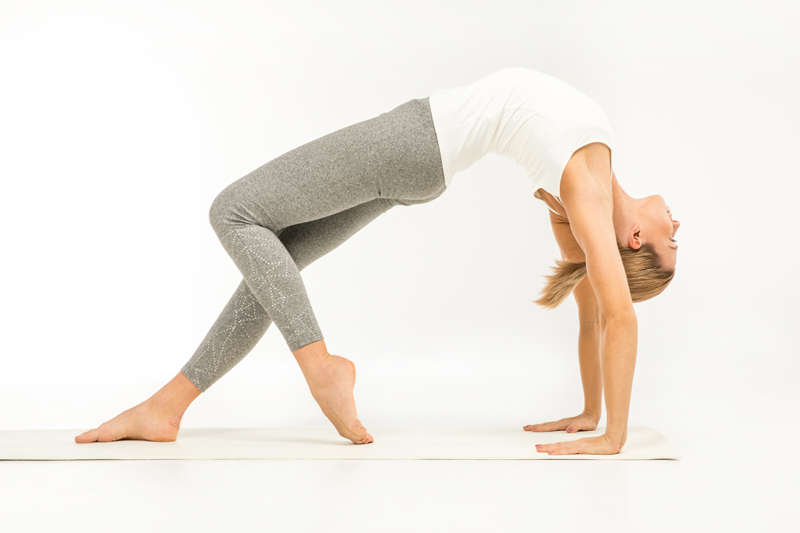 In 1991, Raquel Welch released a yoga DVD entitled Total Beauty and Fitness Those following this video were given a glimpse into a style of yoga then just gaining traction in the United States. Today, this style has become ubiquitous. It is known as Bikram, or "hot" yoga.

This style is a series of 24 yoga poses, each done twice, in the same order every time. At a Bikram studio, the poses are done in a room that is heated to between 90 and 104 degrees, sometimes with forty percent humidity (in essence, re-creating the environment of Southern India). Each class takes ninety minutes, which is a standard length for yoga classes. Proponents of this series say that the heat is cleansing, and that this style of yoga enhances flexibility, helps the body to flush out toxins, and additionally offers cardiovascular benefits. Detractors say that the heat is not good for the body, that heat intolerance can be dangerous or even deadly, and that the stress on the body is antithetical to the traditional spirit of yoga.

Bikram Choudhury has been in the news recently due to a 2011 lawsuit that he brought against a yoga studio for teaching the 24-pose series that he claimed should be trademarked. Although he lost the lawsuit, he did gain a great deal of publicity, albeit most of it negative. In 2012, Benjamin Lohr published Hell-Bent , a memoir of his time as a Bikram yoga teacher and competitive yogi. Like other printed views of Choudhury, Lohr paints the man as a charismatic but troubled individual.

In spite of all the publicity surrounding Choudhury and the questions about the concept of yoga in a heated room, the series itself is a good one. The poses include standing poses, twists, backbends, and inversions; in addition, pranayama is explored through deep breathing practice and kapalabhati breath. This is not, however, a beginner's routine, and those just starting out are probably going to have trouble following the series on their own without specific training. While it is possible to practice the series at home, direct instruction from a qualified teacher would be optimal.

Bikram studios provide support for those looking to explore this style of yoga. The setting can be competitive, and there can be an atmosphere of "those of us who can take the heat are stronger than those who can't." Those who enjoy or don't mind heated environments should definitely check out a Bikram yoga studio and experience this style of yoga for themselves.



Related Articles
Editor's Picks Articles
Top Ten Articles
Previous Features
Site Map





Content copyright © 2022 by Korie Beth Brown. All rights reserved.
This content was written by Korie Beth Brown. If you wish to use this content in any manner, you need written permission. Contact Korie Beth Brown for details.