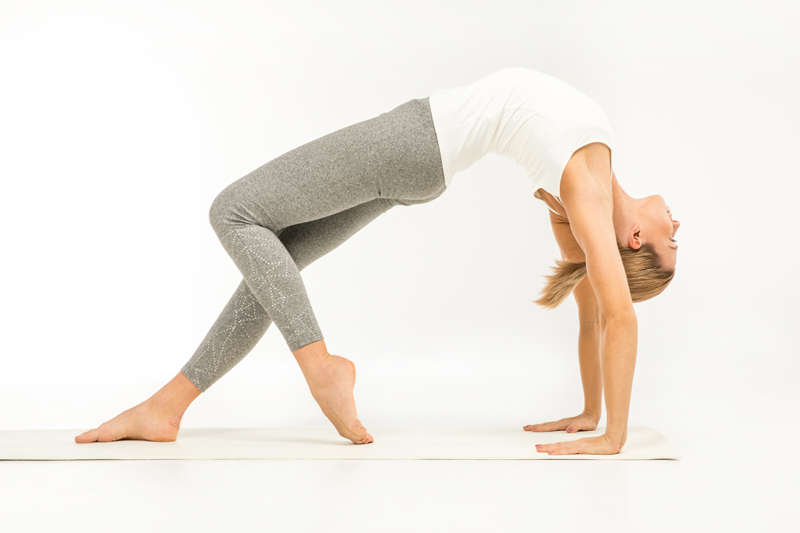 Something hurts. Or traditional exercise seems too strenuous, or too 'bouncy'. There is a class called 'yoga' available, and this seems like a reasonable way to begin a yoga practice. Or there is a large space in the living room and some form of video to watch. For many, this is the way that yoga practice starts, and for many, this is how yoga practice continues. However, if one decides to then go deeper into yoga, one is then faced with a complicated question: how does one decide which style to pursue?

It's important to first decide if one's interest is mainly in asana practice, in the more esoteric avenues of pranayama and meditation, or in a combination of both. A hybrid style might be just the ticket for the exercise enthusiast. Classes such as Yoga Booty Ballet, Yogilates, or Core Fusion Yoga incorporate yoga poses into a workout that includes elements of dance, Pilates, or other movements. There are also hybrid classes that combine yoga moves with specific sports, like Stand-Up Paddle Yoga or AcroYoga. These classes can be a great deal of fun (although they often have price tags to match.) In addition, they can be an excellent choice for those who are adverse to the Eastern spirituality elements that pervade many purist yoga classes.

Those who like or don't mind traditional yoga spirituality, still have a plethora of choices. One common way of choosing between the different styles is to determine how fast and how much movement is desired. For those who want to concentrate on the specific elements of each individual asana, Iyengar yoga is an excellent choice. In an Iyengar class, one will typically work on just a few poses, but will hold each one for some time. There is great attention to detail in an Iyengar class, with proper alignment being of the utmost importance. As Iyengar teachers go through an intensive training process that takes years, this may also be one of the safest ways to enter the yoga world. The downside of Iyengar practice for many people is that a class can seem slow, slower, and slowest. One's mind gets an equal workout as it deals with being in one position for an extended period of time – for some people, this can be excruciating.

For those who want to move slowly and focus on relaxation and calmness, there are styles that move equally slowly but focus more on the breath and on working with the nervous system. Popularized by Judith Hansen Lasater, restorative yoga is generally done in a prone position, with the use of many props, holding positions for an extended amount of time. Yin Yoga is another quiet practice, where the emphasis is on stretching and moving slowly in and out of positions. Both of these are also excellent additions to a livelier practice at times when one has been injured or is emotionally overwrought.

There are other styles that move more quickly than Iyengar yoga, and lately Bikram Yoga has been a popular choice. Every Bikram class with follow the same format: 26 asanas in a prescribed order, done in a heated room. Some love the predictability and the heat of a Bikram class, while others find it uncomfortable or even dangerous.

The Ashtanga style is on the other end of the movement spectrum, and Ashtanga classes are active and intense. There is again a prescribed order of asanas, but they are done more quickly and connected to each other by a series of movements called vinyasa, where one flows and jumps from position to position. Those who find they enjoy Sun Salutations may want to check out an Ashtanga class, although they are not for the weak of heart or those looking for gentle movement.

There are many, many other choices out there, and research is the key to making an appropriate choice. Find out what's available in the area, read up on the different aspects of each style, and experience a class or two before committing to a particular style. And, once committed, spend time exploring within that style for maximum impact. Happy hunting!

You Should Also Read:
Kundalini Yoga


Related Articles
Editor's Picks Articles
Top Ten Articles
Previous Features
Site Map





Content copyright © 2022 by Korie Beth Brown. All rights reserved.
This content was written by Korie Beth Brown. If you wish to use this content in any manner, you need written permission. Contact Korie Beth Brown for details.