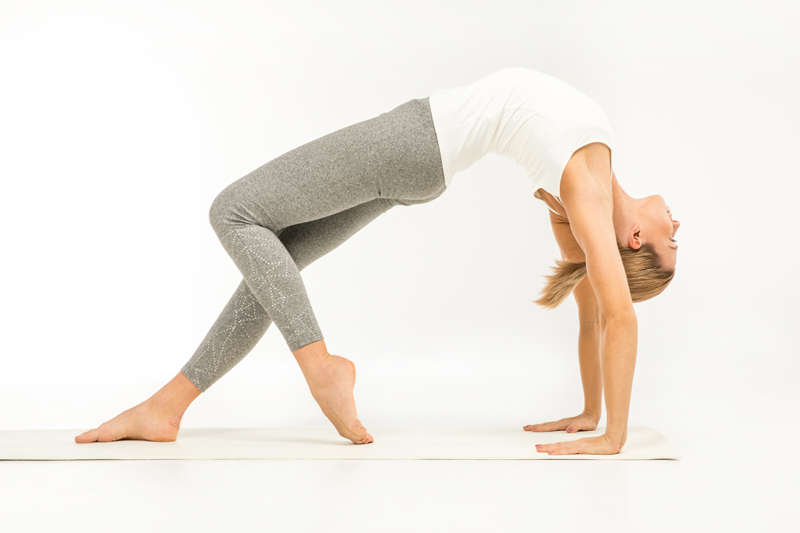 On June 5, 2018, famed designer Kate Spade hung herself. Three days later, television star and chef Anthony Bourdain did the same. Conversation on the Internet turned to global discussions of suicide – causes, prevention, survivor guilt. One positive silver lining might indeed be the way these public figures allowed society to discuss this difficult topic.

Studies have shown that yoga improves mental health and gives us tools to battle depression and anxiety. The American Foundation for Suicide Prevention states that "There is no single cause to suicide. It most often occurs when stressors exceed current coping abilities of someone suffering from a mental health condition." By teaching specific skills such as mindfulness, movement, and community membership, a yoga practice can indeed be a catalyst for improved psychological well-being. While a yoga practice does not negate the need for treatment, it can be seen as a complementary therapy that allows an individual to develop better ways of living in this world.

Yoga is a treatment modality that works on all levels of human existence. As someone who lives with anxiety, I can attest that asana and pranayama practice is effective in connecting my brain and body. It gives me something doable when I find my brain racing as I sit at the traffic light. It allows me to view my body as beyond ornamental, in fact the way in which I engage with the rest of existence. If I take care of my body, I take care of my mind. If I take care of my mind, I take care of my body. Both are intertwined, and when I go to a yoga class I take part in a social action that connects me further to the web of creation.

Yoga can also be helpful for those of us left behind after a completed suicide. While all death is difficult to understand, suicide is perhaps the most challenging. We are often filled with conflicting emotions as we process what happened. How could this person leave his/her children? What do we do with our anger? How do we balance a positive legacy with the fact that this person felt compelled to leave this life, often precipitously and violently? And how do we go on in the face of such loss?

In such times many of us turn to the great sages of history, looking for inspiration and solace. We might review the Yoga Sutras, noting Patanjali's insistence that yoga can make a difference in our everyday lives. His assertion in Sutra 2:13 that mental imbalances will affect our perceptions and actions cuts right to the heart: surely those without coping skills can't be blamed for making choices that we consider faulty. At the same time, we look at our struggle in accepting a completed suicide as proof that we need to take our mental health, including our yoga practice, more seriously. This is quite literally a life-or-death struggle, and we neglect it at our extreme peril.

We might also turn to the writings of modern yogis who have gone before us in constructing a response to what seems incomprehensible. Writer Michael Stone addresses suicide in his book Awake in the World.. Publications such as Yoga Journal and Yoga International have online collections of articles that we can peruse. In addition, we can talk amongst ourselves, using our yoga communities to support the greater health of the world.

Whether we find suicide to be a selfish act, a cry for help, or a response that should be better respected, we live with its consequences daily. The practice of yoga gives us respite from the iniquities of life, but it also gives us practical tools to improve our daily experiences. As such, it once again moves us into union – with our suffering brothers and sisters, and with our own suffering. When transmutation of pain is possible, yoga helps to provide; when it isn't possible, yoga allows us acceptance.

Disclaimer: I am not affiliated with the writers or publications noted in this article, and have bought their works with my own funds.

You Should Also Read:
Pranayama and the Nervous System
Yoga and Stress Relief
A Stress Relief Home Sequence


Related Articles
Editor's Picks Articles
Top Ten Articles
Previous Features
Site Map





Content copyright © 2022 by Korie Beth Brown. All rights reserved.
This content was written by Korie Beth Brown. If you wish to use this content in any manner, you need written permission. Contact Korie Beth Brown for details.