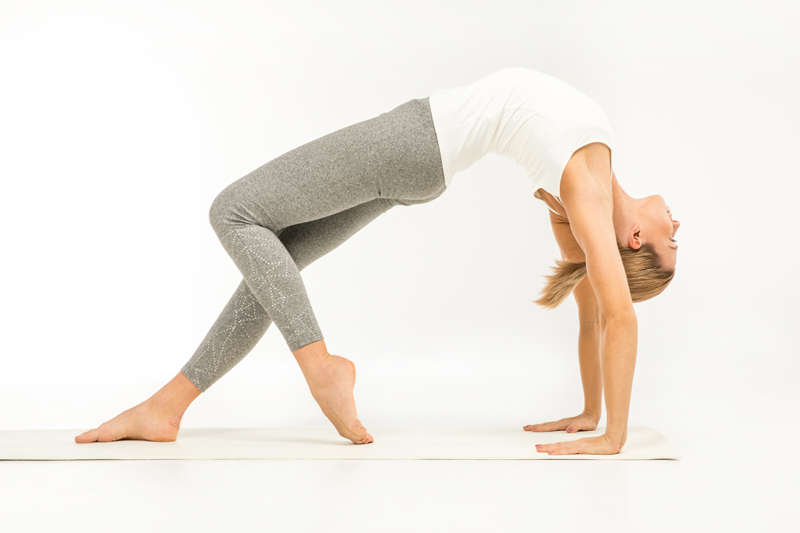 You've been told over and over to try yoga for stress relief, but have you ever wondered why? Is it just because yoga is a form of physical exercise, or is there something more to it? In recent years, scientists have also wondered about this. Various studies have been conducted to look at why yoga is especially helpful in working with stress, and what they've found out is fascinating. The regular practice of yoga, whether gentle or athletic, can help to reduce cortisol levels, leading to lowered blood pressure, higher bone density, enhanced heart function, weight loss, and other bugaboos that haunt modern life. Yoga has also been proven to aid in working with the mental consequences of stress, which include anxiety and depression.

The human body evolved as a mechanism which needed to deal with immediate physical threats such as animal attacks, weather conditions, and the need for food. As a result, our bodies embrace pressure with what's called a 'fight or flight' response. At the dawn of civilization, this worked really well: once a threat was perceived, the body released cortisol to pump up the person to win a fight. The physical efforts needed for defense then used up the cortisol, and the body returned to a normal state.

Today, this is no longer true. Modern stressors don't usually end in a physical altercation, and so cortisol builds up in the body, causing havoc. It's obvious then that exercise can help to flush out cortisol; any aerobic endeavor is helpful. However, yoga's mind/body component brings even more to the table.
The body is blessed with a nervous system partitioned into different groups, including, the sympathetic and the parasympathetic. The first is an arousal mechanism, while the second elicits what's called the relaxation response. This is the system that helps the body to 'tend and befriend,' or rest and regenerate. The vagus nerve, which is part of the parasympathetic nervous system, can be activated by deep breathing. Extended exhalation decreases the levels of carbon dioxide in the body, which further elicits the relaxation response. Thus, meditative practices that work with the breath will help the body to calm itself down. Yogic pranayama practices can be used in this way.

The connection of breath to movement is a further reason for yoga's ability to relieve stress. When the parasympathetic nervous system joins the muscular system, there is a concurrent mental shift. We tend to ruminate on the wrongs we have suffered, and unfortunately the body doesn't differentiate between actual and mental events. Thus, continued re-living of resentments builds up even more cortisol. By focusing on the breath and on the movement, we take the mind out of yesterday and tomorrow, bringing it to the here and now. Thus, yoga provides a triple whammy – exercise, breath work, and concentration – that decreases the levels of cortisol in the body and thus fights the negative effects of continued tension.

Certain poses are particular helpful for the stressed out individual. A series of Surya Namaskar, or Sun Salutations, done with focus on the breathing, can be a good way to begin. Following this, forward folds in particular stimulate the parasympathetic nervous system. Finally, a restorative or Yin practice can help to regulate the functions of the adrenal glands. Take an extra long Savasana, or Corpse Pose. If you can find a studio offering Yoga Nidra, check it out! However you choose to practice, enjoy the stress-busting benefits and find yourself rejuvenated.

You Should Also Read:
Savasana
Sun Salutations


Related Articles
Editor's Picks Articles
Top Ten Articles
Previous Features
Site Map





Content copyright © 2022 by Korie Beth Brown. All rights reserved.
This content was written by Korie Beth Brown. If you wish to use this content in any manner, you need written permission. Contact Korie Beth Brown for details.